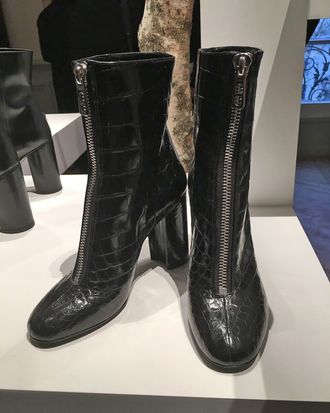 Pierre Hardy boots for Hermès.
We're recapping our five favorite moments from each day of Paris Fashion Week. Below: the best, prettiest, and weirdest things we saw on Day Two.
1. Pierre Hardy for Hermès. Pierre Hardy's accessories for Hermès are a prime example of luxury goods meant to be frequently worn. We saw the most gorgeous case for croc: a slick black boot with a zipper up the front and a comfortable chunky heel.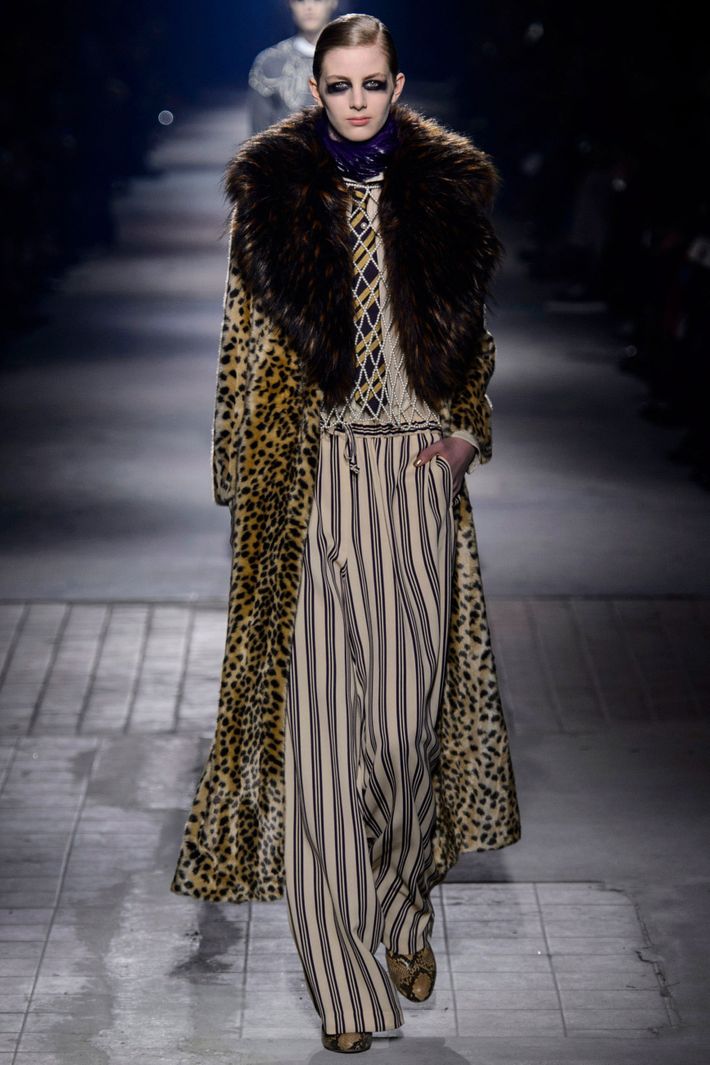 2. Leopard at Dries Van Noten. Decadence reigned supreme at Dries Van Noten, who gave a specific nod to Marchesa Luisa Casati, the Italian heiress known for eccentric dress (hence pearl details, masculine pajama-dressing, and a seductive palette of jade green and purple). The highlights however, were the leopard pieces. Ranging from stoles and printed pants, the most wonderful faux-leopard fur coats stood out.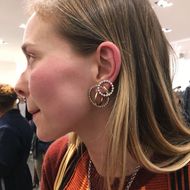 3. Charlotte Chesnais earrings are a must-have. Celebrating her new jewelry collection at Colette on Wednesday, Chesnais (with adorable baby in tow) elevated her sculptural take on hoops with diamonds for the first time.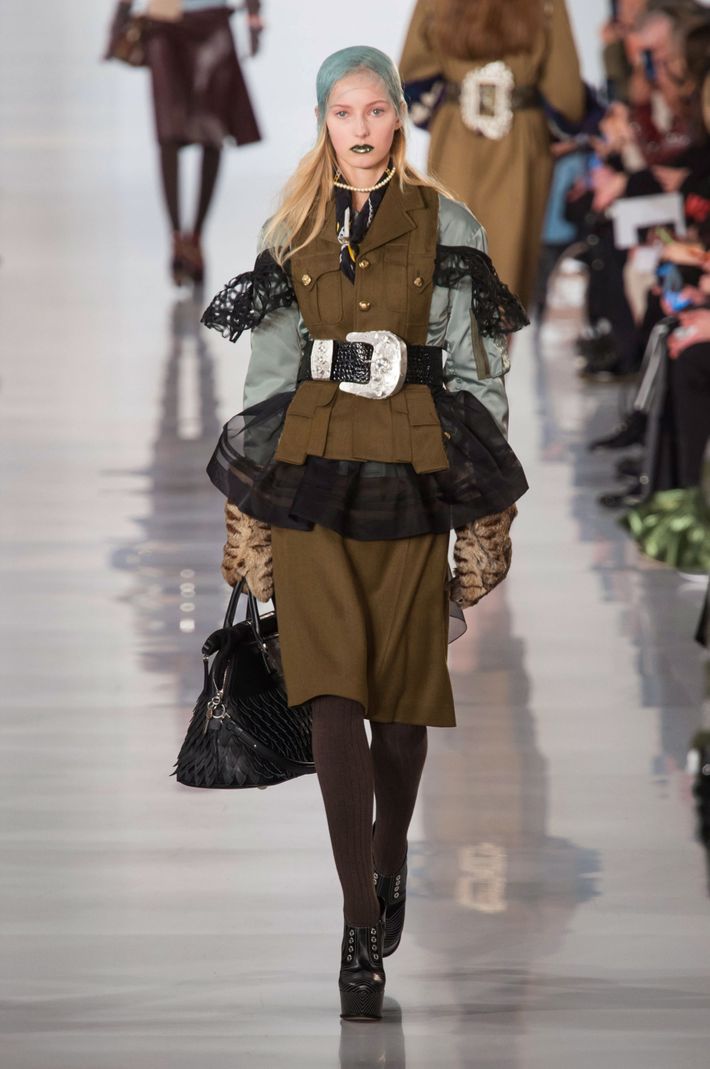 4. Maison Margiela went military. The piled-on utilitarian look gained momentum in Milan and is now solidified in Paris. At Maison Margiela, John Galliano sent out a fantastic mash-up of the military jacket: layered over sheer black chiffon and MA-1 bomber sleeves, cinched with an oversize Western belt and with sleeveless raw edges in a movement he called "raw core."
5. Pat and Anna Cleveland both walked at tonight's H&M show. Anna Cleveland truly puts on a show: She walks with theatrical movement, gestures, and fashion-y poses. Tonight, however, she was more subdued, allowing her mother's strut to shine. A successful supermodel in the '70s, Pat Cleveland sauntered around the runway, pinky out, showing us exactly where Anna got it. Hari Nef, Natasha Poly, Anja Rubik, and Amber Valletta also walked in the show.