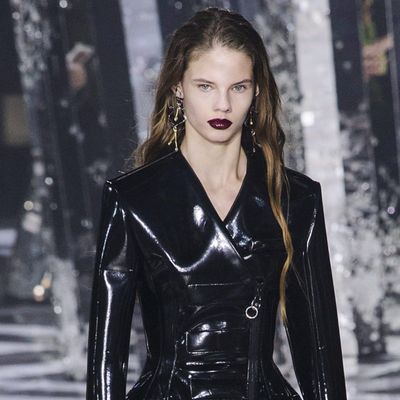 The Louis Vuitton show.
Photo: Imaxtree
We're recapping our five favorite moments from each day of Paris Fashion Week. Below: the best, prettiest, and weirdest things we saw on Wednesday.
1. Louis Vuitton's sculptural jackets. We've seen a lot of great, hefty outerwear in Paris, but the streamlined jackets at Louis Vuitton took a different approach. With slim shapes and molded hips, they were a modern update on old Parisian couture silhouettes.
2. The moody lip reigned supreme through the end. Dior's deep-purple lips were a thing last week, and the deep dark-purple pout at Louis Vuitton solidified the look as a big trend for fall.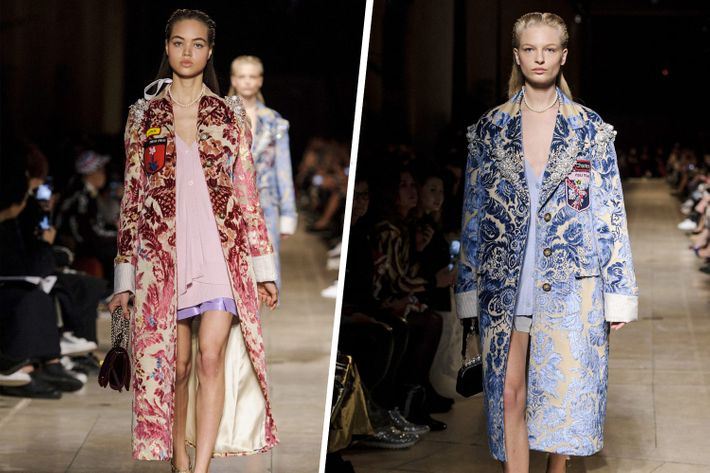 3. Miu Miu was rich in interiors. The set at Miu Miu, the final show of the month, included another front-row-for-all experience, but this time, the fashion-frazzled were seated on oversize ottomans covered in velvet brocades and tapestries. Many of the looks mimicked the world of interiors decor, like Laura Ashley–esque florals and a duo of two beautiful coats in lustrous brocade speckled with embellishment and quirky name patches reading "Jack" and "Charles."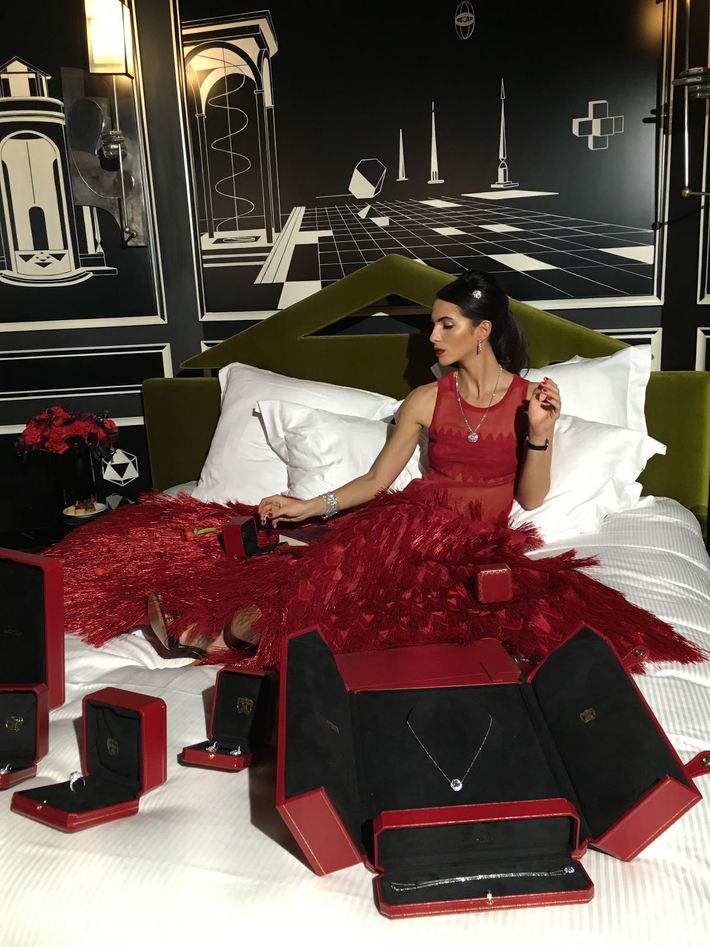 4. Cartier was even richer in interiors. The famed jewelry house hosted a presentation at the Hotel Montana, a boutique hotel known for its downstairs disco. Inside, models lounged in various vignettes: Handsome men played poker in the upstairs loft, pretty young things sat in a candy-colored bedroom surrounded by macarons and Cartier's new confection-colored handbags, and a madame lay on a bed in a bright-red gown, surrounded by the brand's fabulous diamond innovations.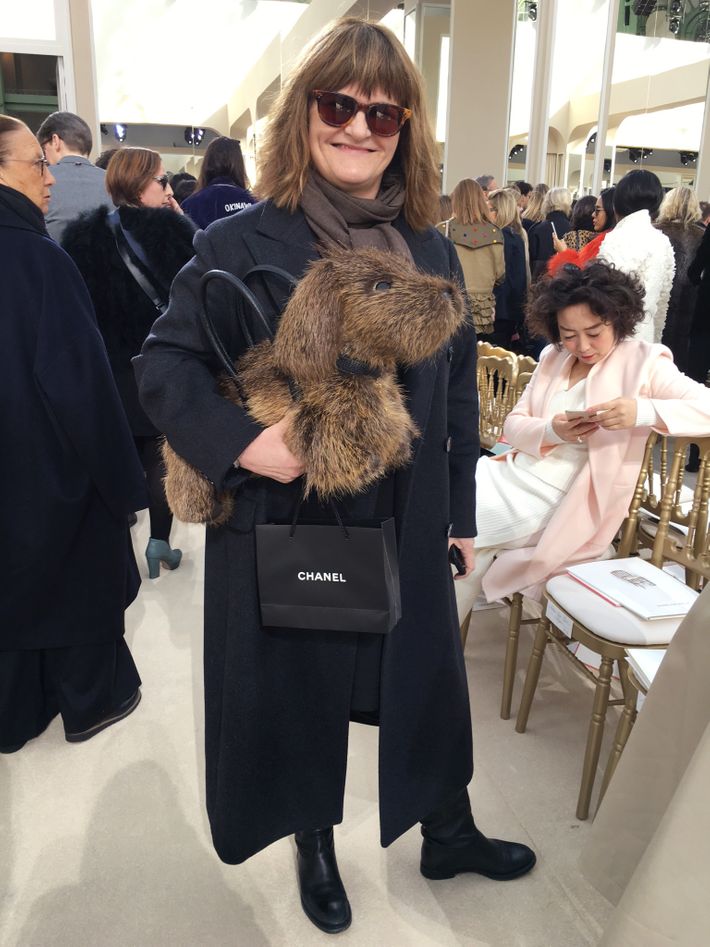 5. Hector Browne successfully made it through Paris Fashion Week. The Cut's fashion critic-at-large Cathy Horyn was accompanied to shows (Chanel, Céline, Balenciaga, and Maison Margiela to name a few) by Hector Browne, a furry handbag in faux but very realistic dachshund form.