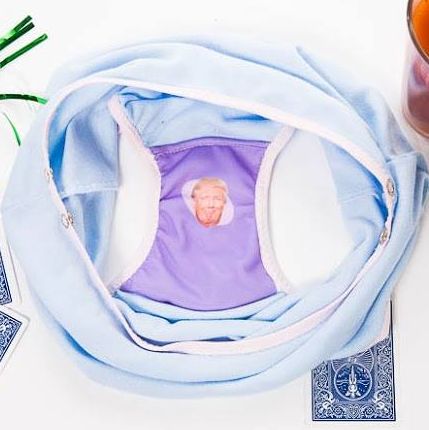 Donald Trump in a pair of Cute Fruits.
Photo: Cute Fruit Undies/Cute Fruit Undies
When Megyn Kelly dared to challenge Donald Trump on his misogynist statements about women during an early presidential-primary debate, he responded later in a tirade that accused her of having "blood coming out of her … wherever." (He's also said a whole litany of gross things beyond that about a whole range of women.) Well, now period-having women can show an image of Trump exactly where that "wherever" is with a pair of Cute Fruit's period underwear.
Period panties are big, feminist business these days, but Cute Fruit Undies is taking its activism a step further. The company's high-waisted period underwear, called Bloody Marys, offer a unique feature: the face of a women's-rights-abrogating politician planted on the inside of the crotch for, as Cute Fruit says, "YOU to bleed all over!" Additionally, $3 from every purchase is donated to Planned Parenthood in the state of your politician of choice. (The company also offers a nonpartisan attachable heat pack for cramps.)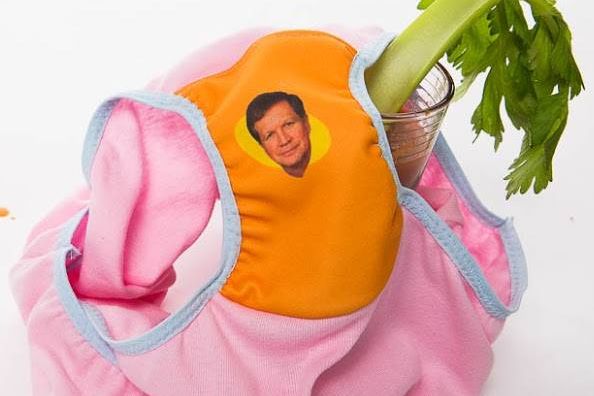 The current slate of Republican presidential candidates is well represented, with Trump, Ted Cruz, and John Kasich options all available. You can also go for misogynist staples like Rick Santorum, Rand Paul, and Mike Huckabee, or even Mama Grizzly herself, Sarah Palin. Cute Fruit provides a handy primer on its website for why each politician was selected, and the company encourages customers to send in suggestions for new faces. The only real question: Do you really want Donald Trump that close to your vagina?