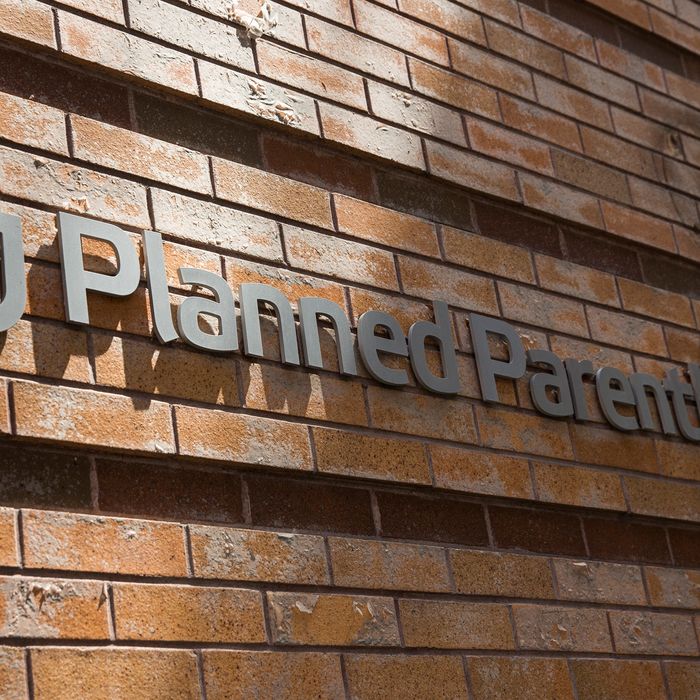 Planned Parenthood is here for you on your phone. Photo by Andrew Burton/Getty Images
Good news! You don't have to wait until your yearly visit to the gynecologist to learn fun facts about your body and what it does! This is a normal thing people look forward to, right?
Well, no matter your level of gynecological enthusiasm, Planned Parenthood's got an app for all who are curious about what's going on every 28-ish days. Spot On launched Tuesday in the iTunes App Store, equipped with emoji-laced updates for the user. The app can help track everything about your body, including dizziness, fatigue, if you had a stomach ache (accompanied by poop emoji), and whether you missed a pill.
Here's another thing: It's for anyone who has a period, regardless of gender, a representative told the Cut in an email. Huh, sounds like a smart, unassuming, useful piece of technology — thank the gynecological cosmic forces.