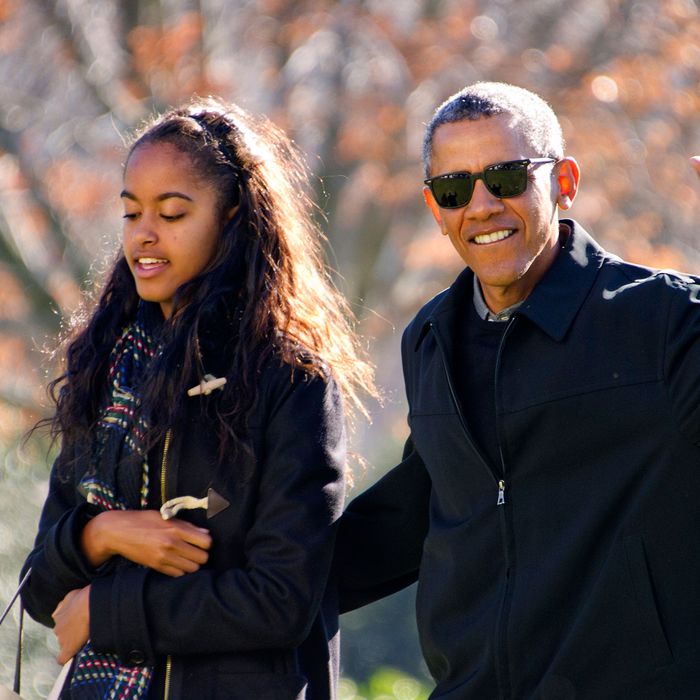 Malia Obama. First daughter. Translator. Cooler than you.
Photo: Pool/Getty Images
In an effort to further prove she's having the best spring break known to mankind, Malia Obama added "presidential translator" to her list of vacation activities. While in Cuba with the First Family, White House photographer Pete Souza captured the moment in an Old Havana restaurant when Malia, a wee 17-year-old, acted as interpreter for her father and a man who appears to be a chef.
It's a happy photo, with smiles all around. But President Obama is still relatively young. Give it a few years, Malia, and you can add reading aloud entirely English menus in dimly lit restaurants to your list of official daughter duties.