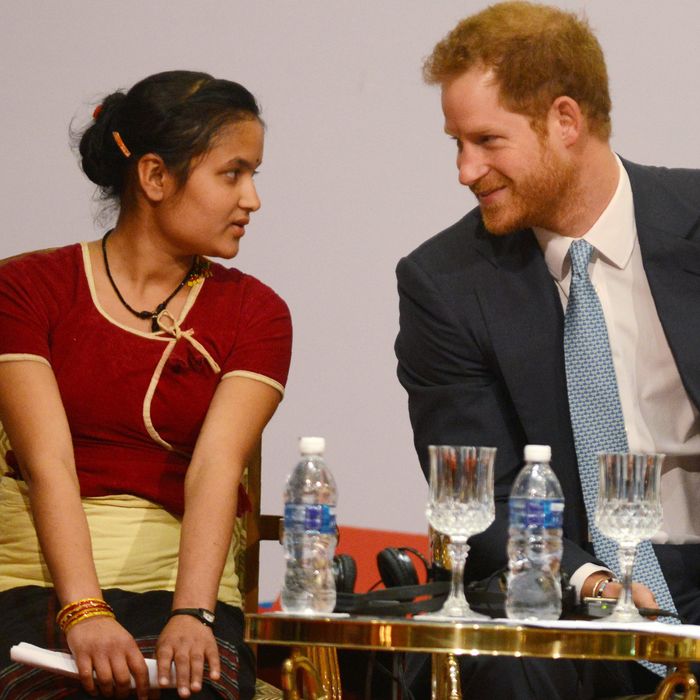 Prince Harry, hot feminist.
Photo: PRAKASH MATHEMA/AFP/Getty Images
To the list of Prince Harry Holding Things, let's add the notes from his recent impassioned feminist speech at the Nepal Girl Summit in Kathmandu with president Bidhya Devi Bhandari. This isn't the first time Prince Harry has spoken about gender equality: He gave a speech in 2013 praising female empowerment.
"While the unique challenges faced by girls is not a topic I have spoken much about in the past, I think it's important to acknowledge something that has become obvious to me and is already known to everyone in this room: There are way too many obstacles between girls and the opportunities they deserve," he said.
In between touting education and calling for the end of child marriage, the Daily Mail reports, Harry also mentioned role models like Michelle Obama and Malala. "It cannot just be women who speak up for girls," he stressed. Although the F-word was not mentioned, it's clear Harry's a (hot) feminist. Now can someone find out where he stands on the Dr. Luke–Kesha story?