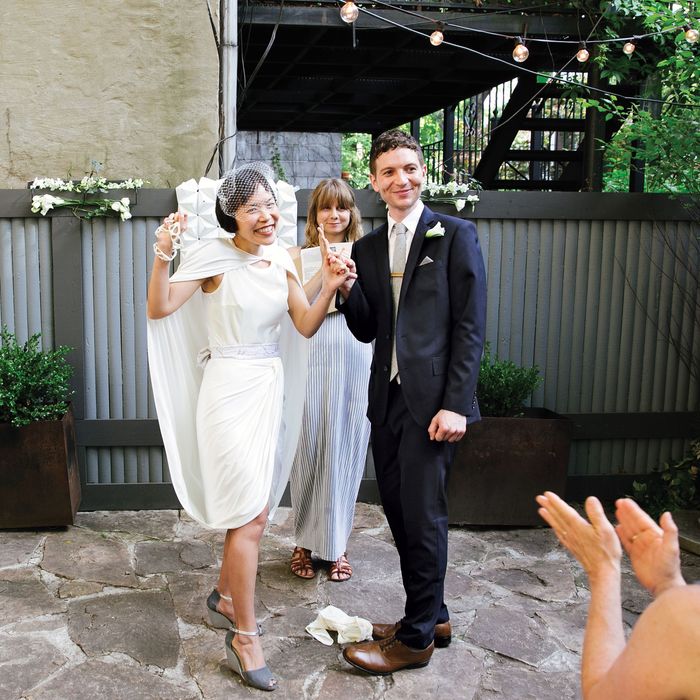 Celina Su and Justin Blinder married at iCi Restaurant in Brooklyn.
Photo: Levi Stolove Photography
"We had to choose where to focus our resources," says Celina Su, 38, an associate professor of political science at Brooklyn College, of her wedding to Justin Blinder, 30. "Delicious food, in a nice, cozy outdoor space and a good photographer were most important to us." Everything else — from the programs to the flowers — the couple handled themselves. Su included a line on the invitations, which she hand-pressed herself, asking the guests to suggest a song; Blinder, an artist and computer programmer, then created an algorithm that would analyze the tracks and arrange them according to tempo and beats per minute. "I'm not the greatest DJ in the world," Blinder says, "so the algorithm worked well." Friends surprised the couple with a gift box filled with tokens of love, including a mathematical proof representing them. "The day was so much more moving and meaningful than we could have imagined," recalls Su.
The Details
Dress: Giambattista Valli
Suit: J.Crew
Cupcakes: Sugar Sweet Sunshine
Photo booth: Magnolia Photo Booth
Photographs: Levi Stolove Photography
*This article appears in the Summer 2016 issue of New York Weddings.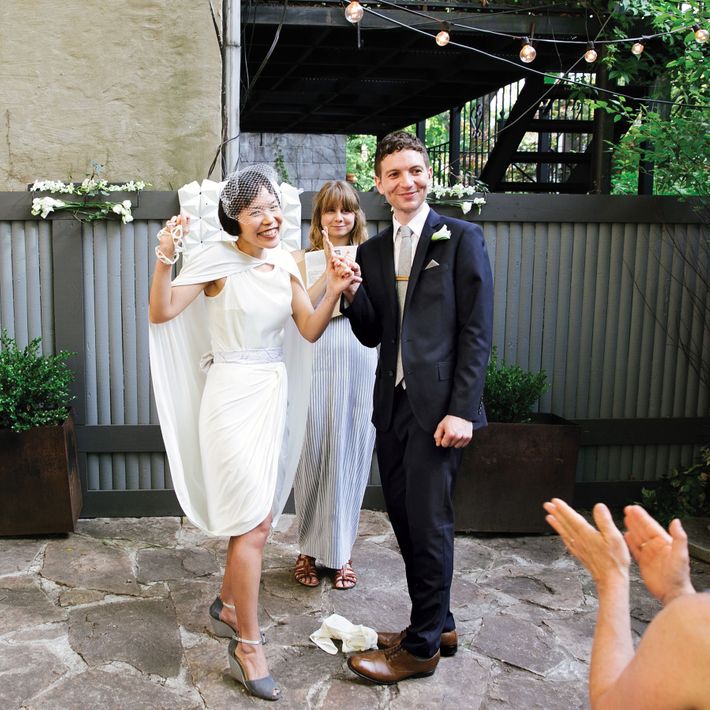 "On our second date, Justin declared, 'I will not fuck this up.' We both included that promise in our vows."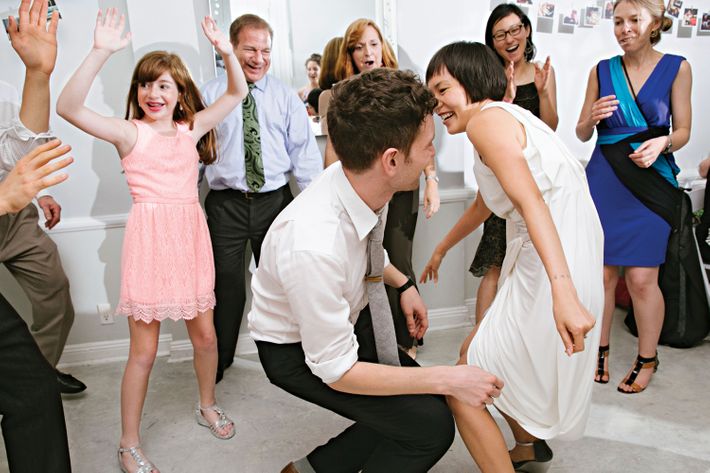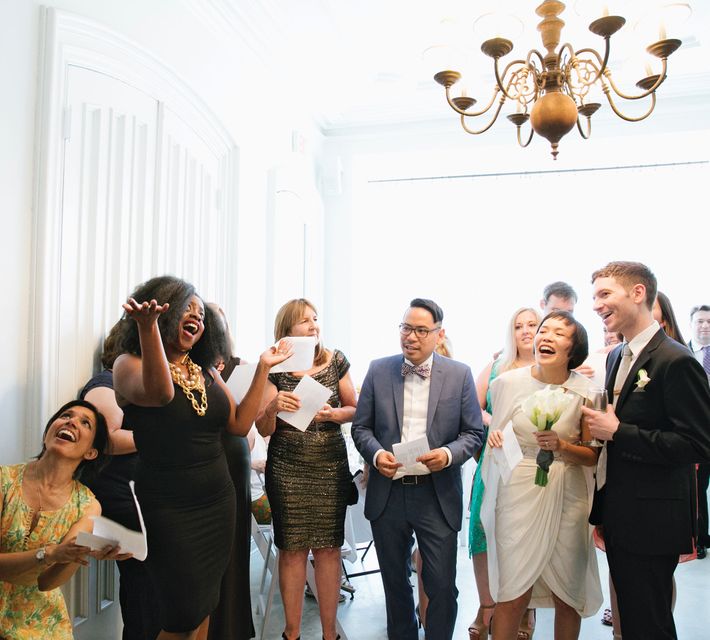 "I can't begin to describe the feeling of love there that day — it was palpable. People had come from all over the country to be with us."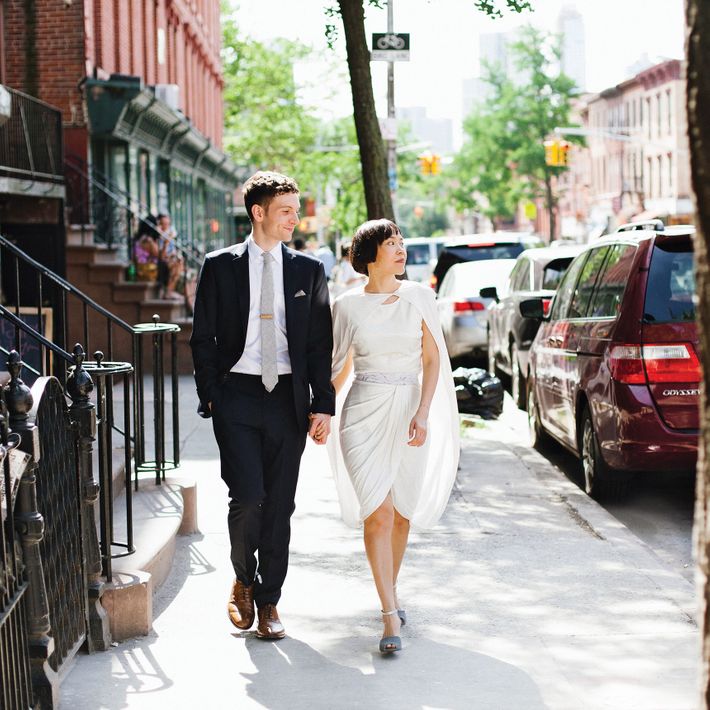 "We met in Fort Greene Park for our first date and walked through Brooklyn for 18 hours. Our venue, iCi, was right around the corner."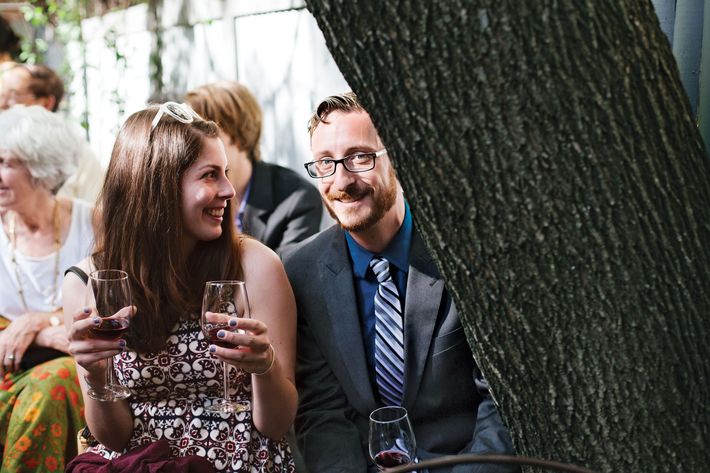 "The forecasts promised thunderstorms. In the end, we really lucked out it didn't rain."