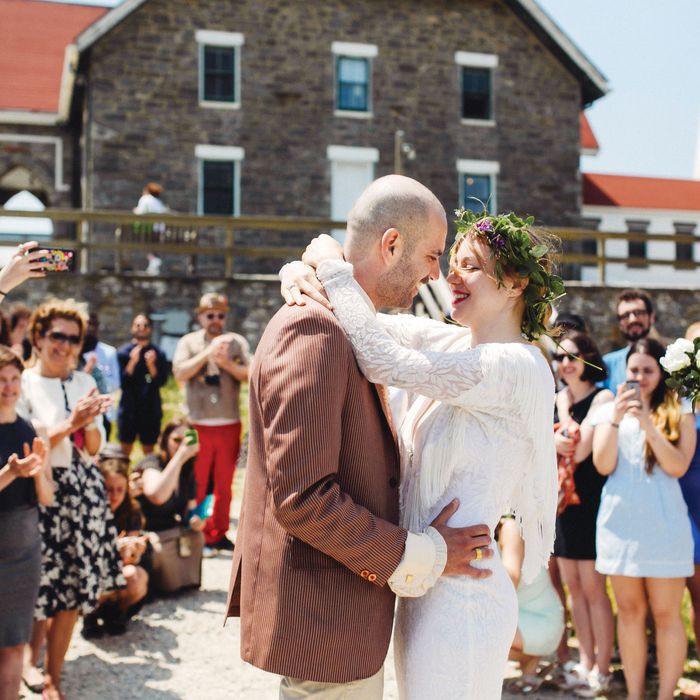 Nicola Donà and Zoë Kiefl married at the Lighthouse on Kismet, Fire Island.
Photo: Chellise Michael
Musicians Nicola Donà, 33, and Zoë Kiefl, 26, decided to hold their beachside wedding on a Tuesday because it was when they could book their Airbnb. "We found a big enough house so people could crash on our couches," Donà says. By the afternoon before the wedding, the couple still hadn't done much planning; a friend suggested they hold the ceremony on a stretch of sand in front of the Fire Island Lighthouse, and the day of, their 50 guests were given 20 minutes to head there. A friend brought Kiefl a bouquet from the city, another made her a crown from leaves and branches on the beach. And after a quick ceremony on the dunes, people ran into the surf. "The Canadians stayed in a long time," Kiefl recalls. Guests were treated to a picnic (cooked by a friend) of grilled veggies, farro salad, and roast beef. Says Kiefl, "No one was on the beach except us and one guy who had been doing work on the lighthouse."
The Details
Dress: From the Salvation Army
Suit: From Metropolis Vintage NYC on the Lower East Side
Catering: Loren Abramovitchs
Photographs: Chellise Michael Photography
*This article appears in the Summer 2016 issue of New York Weddings.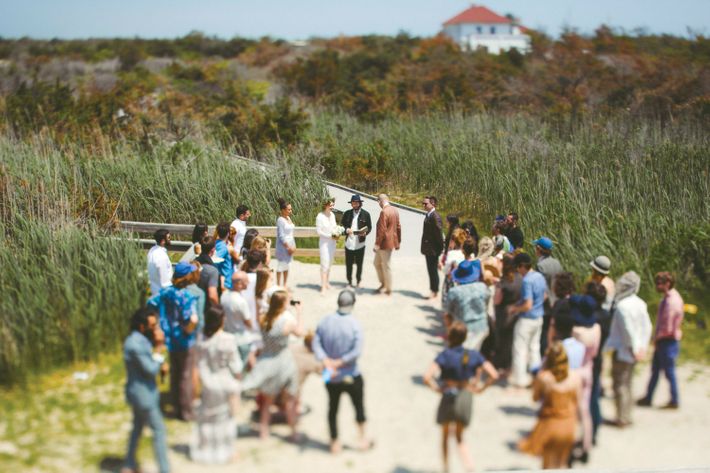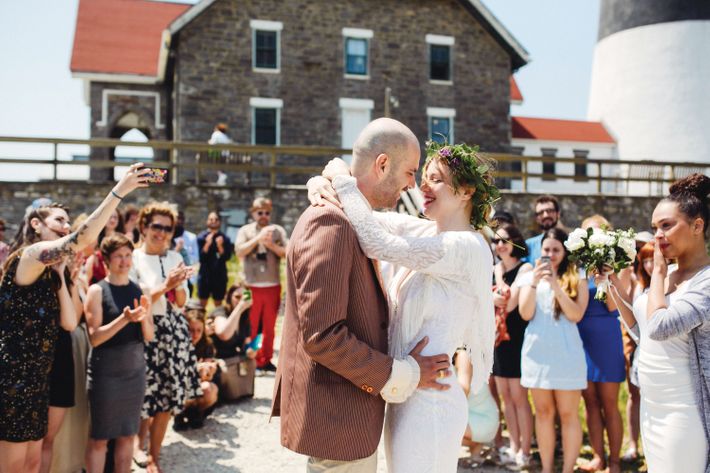 "I bought my dress before I knew we were going to have a wedding. Once we chose a date, I made an effort to hide the dress from Nico so it would feel special again."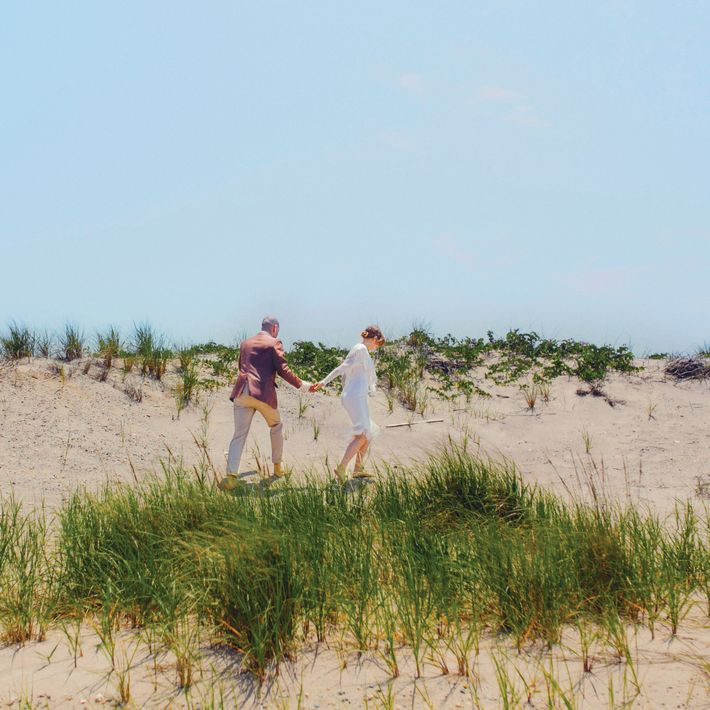 "Our photographers led the guests across the dunes to the lighthouse for the ceremony. At one point we turned around and saw all our people walking toward us. It was really emotional."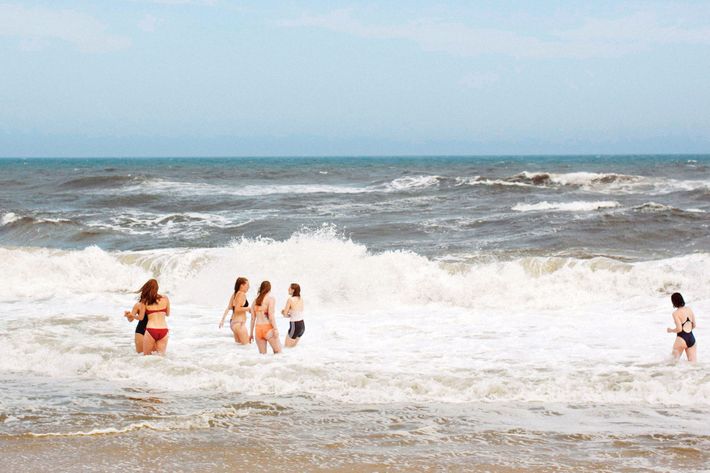 "We chose Fire Island because it was close enough to the city to be convenient, but far enough away to feel like a vacation."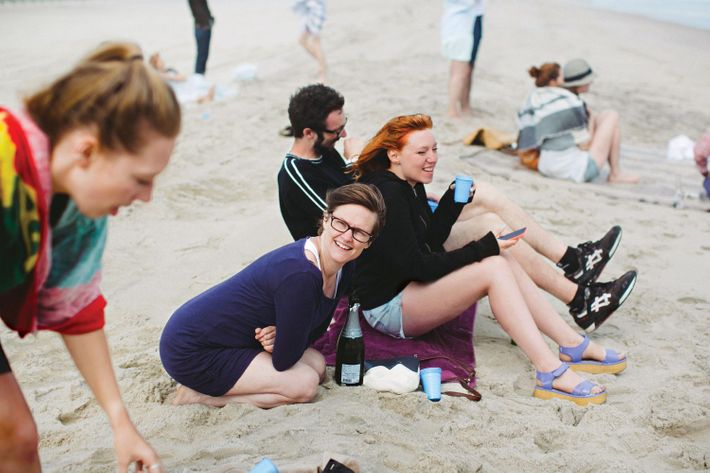 "I feel like New Yorkers don't really take breaks, but some of our guests took a full three days, like a proper holiday."