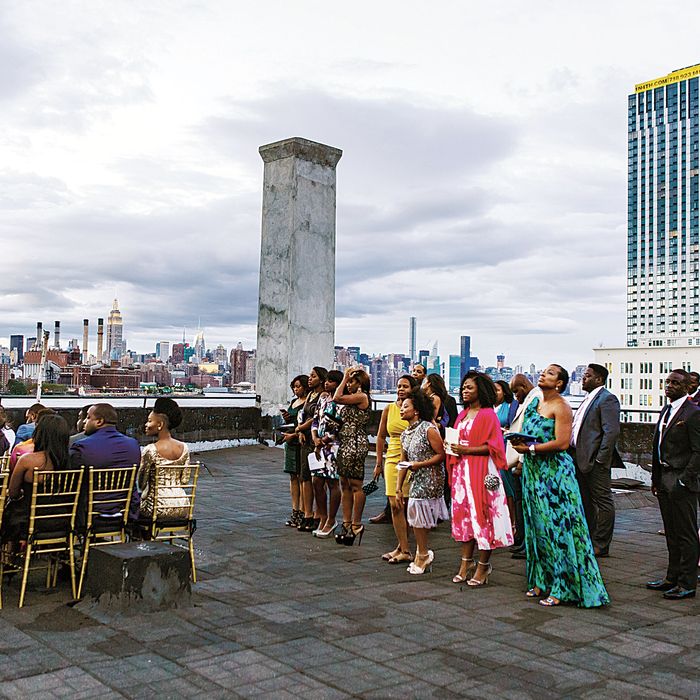 "It rained for two hours before our rooftop ceremony. The chairs were wet, so some people had to stand."
Photo: Amy Anaiz Photography
Julienne Brown, 33, and Saeed McLean, 32, didn't want their wedding to feel traditional. Instead, says Brown, an information-technology consultant, "we wanted a Brooklyn party with a lounge vibe that celebrated our family's West Indian heritage." So, she adds, "we didn't even call it a wedding. It was 'McLean Party of 2.'" The couple designed a logo and stamped their brand over everything, from the website to bar napkins. "We're amateur mixologists," says Brown, and she and McLean, a financial-services consultant, created four signature cocktails, including the Jamaica Sweet, made from Appleton Rum. Brown and McLean chose the W Loft in Williamsburg because it was a raw space that they could design as they pleased, and they liked its aesthetic. They held their ceremony, officiated by Brown's family pastor, on the venue's rooftop, with its sweeping views of Manhattan. Later, guests tucked into plates of jerk wings, ackee-and-saltfish empanadas, and steak skewers, and the mother of the bride made individual Jamaican rum cakes for everyone to take home. 
The Details
Dress: Maggie Sottero
Hair: Tanya Shannon, Shannon Hair Studio
Makeup: Shataya Beauty
Suit: Robbie & Co.
Catering: Omar's Kitchen
Cake: J'adore Cakes
Planner: Elle's Couture Events
Photographs: Amy Anaiz Photography
*This article appears in the Summer 2016 issue of New York Weddings.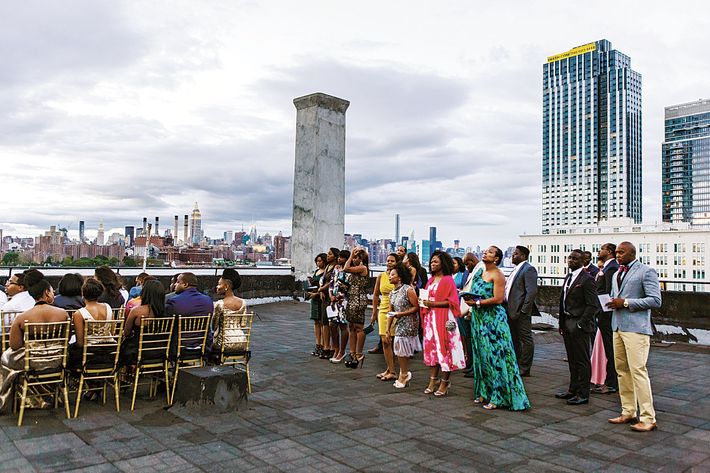 "It rained for two hours before our rooftop ceremony. The chairs were wet, so some people had to stand. But the sky actually looked amazing in the pictures."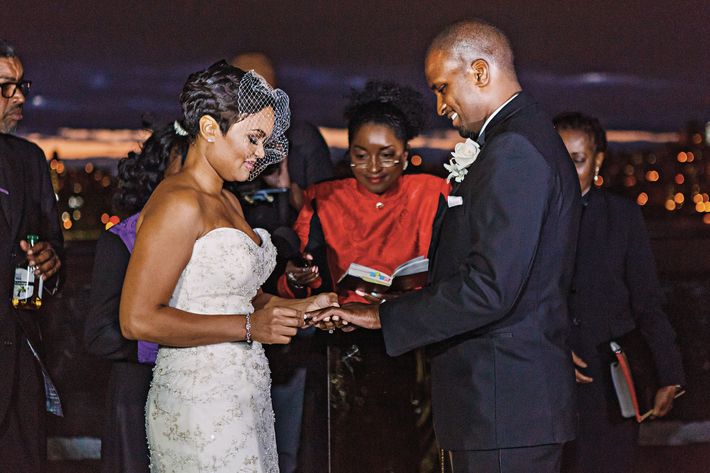 The couple decided to start the ceremony late, close to 7 p.m., in order to push everything deep into the night.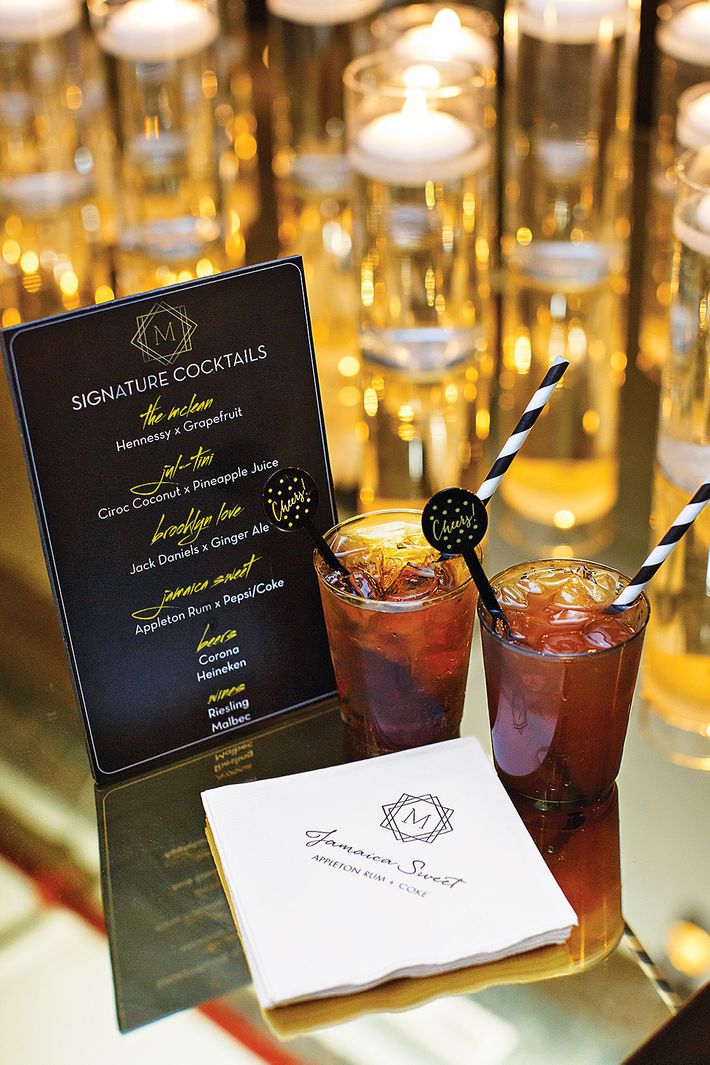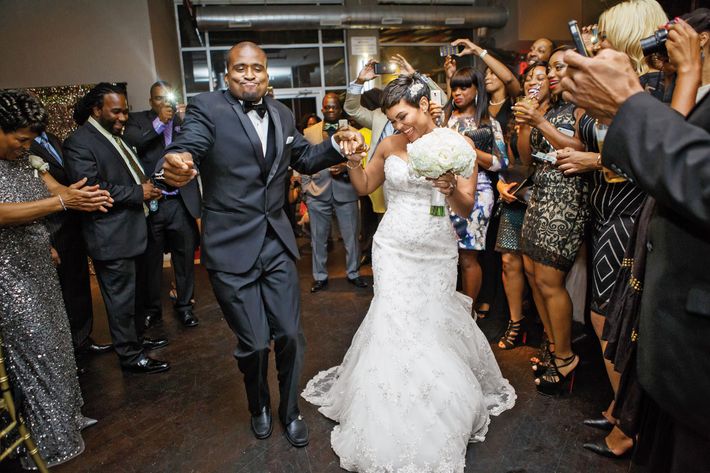 "We have so much in common. We're both cheery, and we both have these deep dimples."