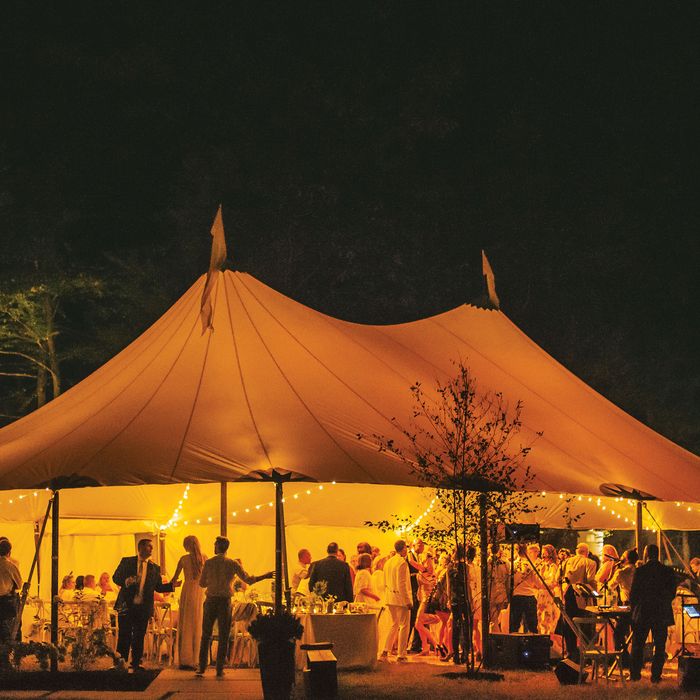 Andrew and Brad Lande-Shannon were married at their home in Kerhonkson, New York.
Photo: Joe Dodsworth
"Brad proposed to me with a Shinola watch instead of a ring," recalls Andrew Lande-Shannon, 47, design director for Birchbox. "It was July 2014, the first weekend we moved into our upstate house." Andrew and his now-husband, Brad Lande-Shannon, 38, CEO for the start-up Live in the Grey, knew they wanted to hold their 100-person wedding there. "We adore the house — even more so now that this is where our story started," says Andrew. "We wanted the woods to be our backdrop." The ceremony took place by their custom-made fire pit, which they had a landscaper fill in with ferns native to the area and bunches of white hydrangeas. "My best man, Julian, gave the biggest roast," Andrew says, "and gave me T-shirts emblazoned with photos of hilarious moments from our friendship. By the end of the night, Brad and I were dancing in the T-shirts — and wearing the flower girls' crowns."
The Details
Suits: Sandro Paris
Wedding bands: Tiffany & Co.
Caterer: Agnes Devereux at the Village Tearoom
Band: Audio Via
Landscaping: Diane Greenberg at Catskill Native Nursery
Planner: Jessy Lalancette at Tinsel & Twine
Photographs: Joe Dodsworth Photography
*This article appears in the Summer 2016 issue of New York Weddings.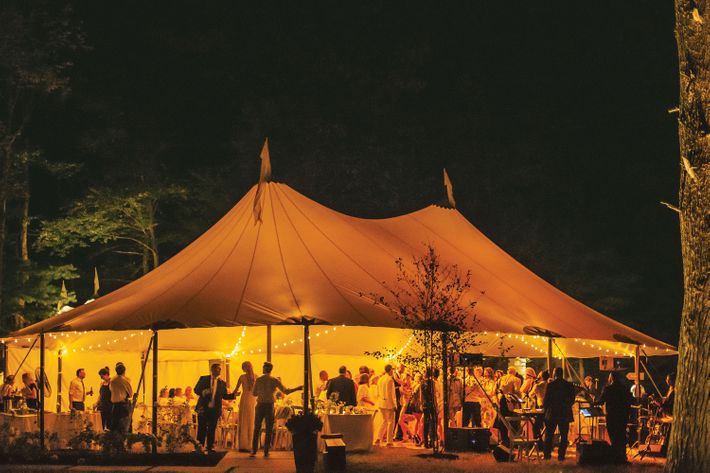 Guests were served kale salad and a choice of seared salmon, summer-vegetable pies, and Malaysian glazed chicken.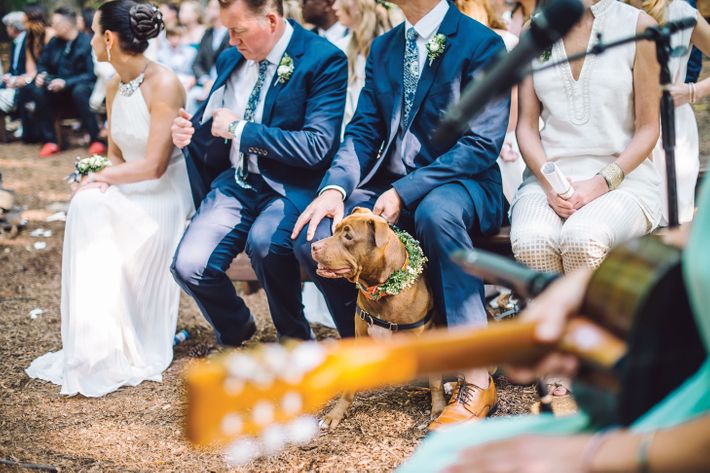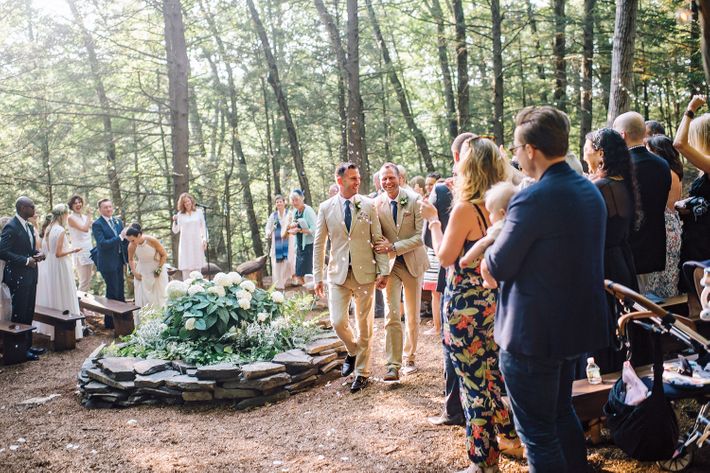 "I'm English," says Andrew, "and have always loved gardening, so I created a path that stretched 200 feet from our house to a circular clearing in the trees."