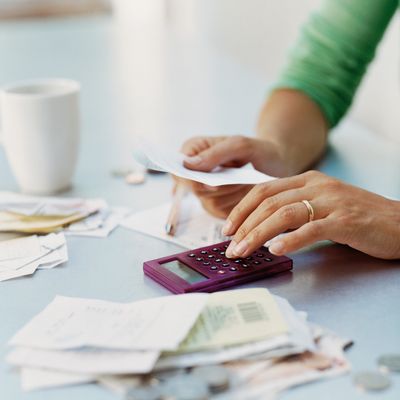 Have a nasty son? Bill him $39,000.
Photo: 2/Corbis
An ungrateful 23-year-old son living at home got exactly what he deserved: a $39,254 bill from his mom charging him for everything he takes for granted. After an argument, the Toronto mom brilliantly invoiced services she's given her grad-student son since he moved home 13 months ago, including:
Being an asshole and not appreciative of your mother's support financially or otherwise: $1,000

Tuition for 5 years of education: $23,550

Incidental food/sundries (kitchen): $250

Cleaning house/washrooms and vacuuming ($50/month): $600
He apologized. Then he posted the bill to Reddit behind his mom's back ("I just looked at it and thought, 'This is golden Reddit material'") and earned an interview with the Today show, where he perceptively admitted to being a jerk while his mom, who was also invited to the Today show, admitted it was all a joke to teach him a lesson.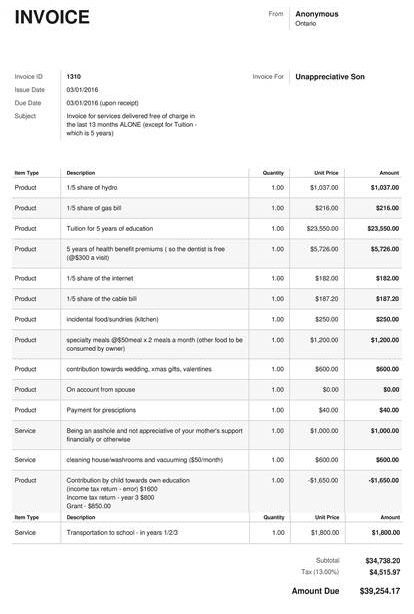 Surely she felt proudest of her reformed son when he closed the interview with a promise to ultimately repay her: "My mom will get old one day and I'll take care of her and spend years and years repaying her, even changing her diapers." Excuse me? "That's a really morbid thought," she replied, "but thanks."