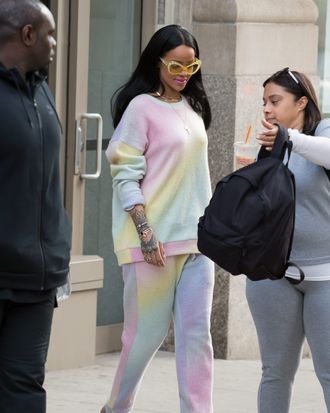 Rihanna's Easter Sunday.
Photo: TheStewartofNY/Splash News
Rihanna left her Soho hotel for the Barclays Center in a pastel tracksuit Sunday, outshining the Easter bunny while continuing her domination on the Anti world tour. Wearing yellow cat-eye sunglasses and Tiffany-blue pumps, she accessorized with a pre-concert bodyguard and coffee-carrying assistant. Easter Sunday has never looked so good.