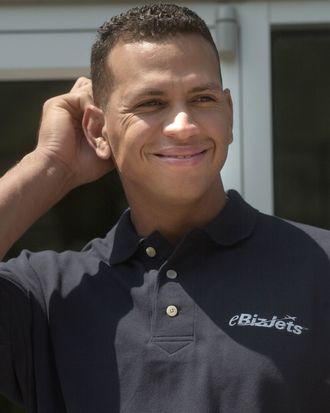 A-Rod's got a new love. Photo by Darren McCollester/Getty Images
A-Rod's certainly got the monopoly on life updates this week. After he announced Wednesday that he will be retiring after next year, Page Six reports he might have a new girlfriend, Anne Wojcicki, C.E.O and co-founder of DNA testing and analysis start-up, 23andMe.
Wojcicki was previously married to Google co-founder Sergey Brin; they were divorced in 2013.
A-Rod and Wojcicki have reportedly been together for about a month. This pairing is certainly a departure from Wojcicki's previous tech-y twosome with Brin. But baseball and tech are two of America's favorite pastimes, so all the best to the soon-to-be retiree and his new gal.