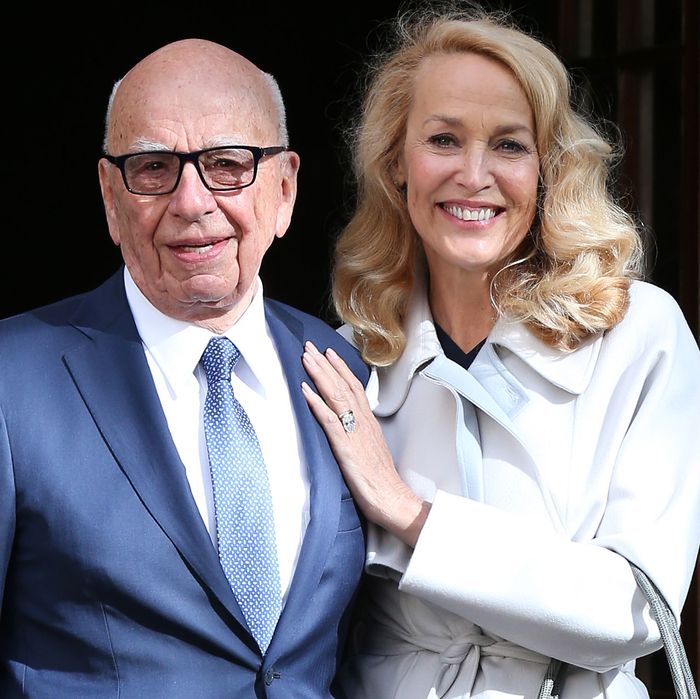 The happy couple after officially tying the knot.
Photo: Neil Mockford/Alex Huckle/Getty Images
News Corp CEO Rupert Murdoch and model/actress Jerry Hall officially tied the knot in a civil ceremony in London on Friday, finally putting an end to Murdoch's lengthy bachelorhood (two years).
RupHall are slated to have a marriage ceremony at St. Bride's on Saturday, which Murdoch's papers will cover with taste and restraint, as they of course do with all celebrity relationships.