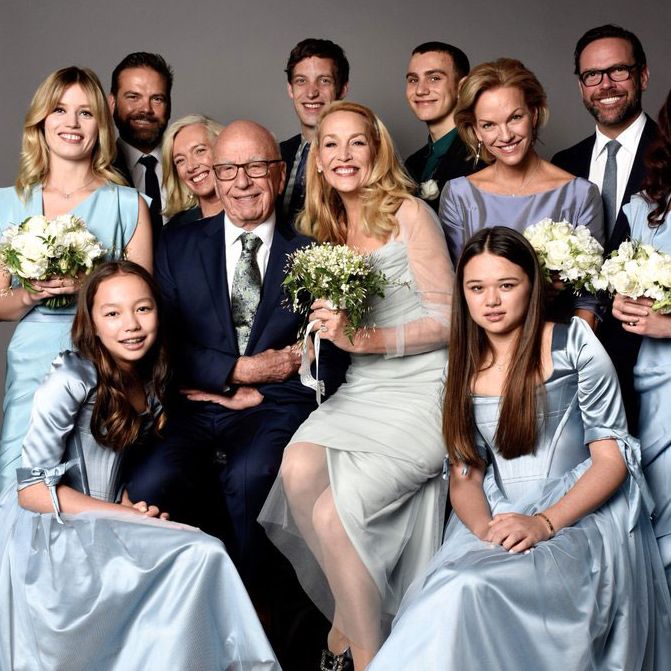 The hauntingly beautiful family rejoices on the beautiful day. Except for Grace.
Photo: David Bailey via Jerry Hall/Twitter
The world's steamiest celeb couple RupHall — Rupert Murdoch, 85, and Jerry Hall, 59 — tied the knot at St. Bride's on March 5. The world has been desperate for pics from the star-studded event ever since. Today, Jerry Hall answered our prayers when she shared a shot of their very modern family at the ceremony with her 3,264 Twitter followers.
The family was all smiles, which is good because it appears half the wedding budget went to teeth whitening. But there is one non-smiley exception: 15-year-old Grace Murdoch.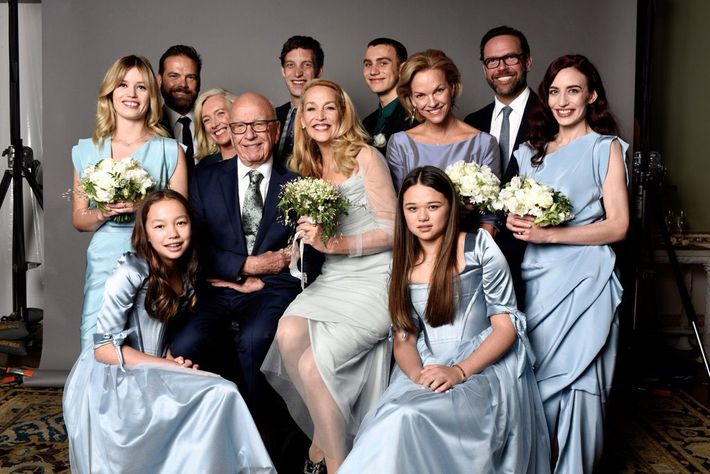 Why the long face, Grace? Were you just temporarily distracted by something behind the photographer, or is this a subtle act of rebellion against your father's new marriage? Either way, we thank you for perfectly expressing our feelings about this union.