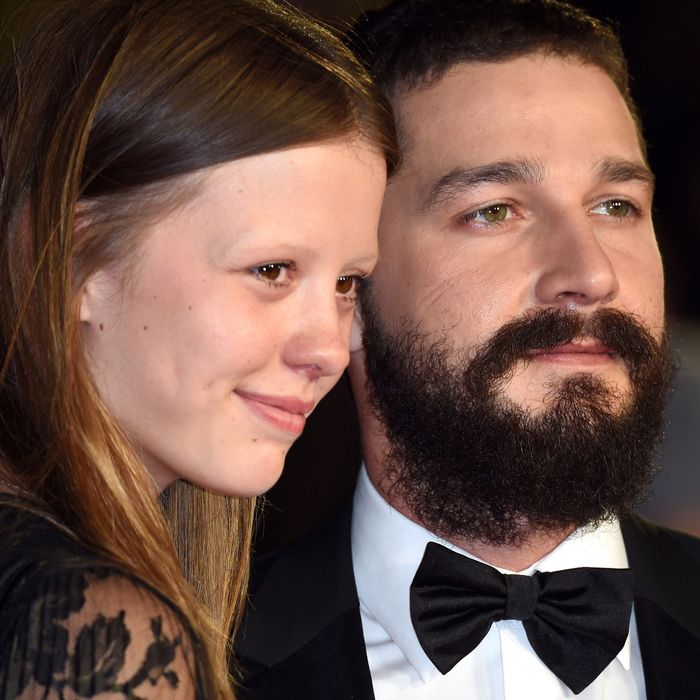 ShMia LaGoth.
Photo: Karwai Tang/WireImage
Congratulations to Shia LaBeouf and Mia Goth! Those two crazy kids have gotten engaged, sources tell Us Weekly.
One of the sources reported the engagement after they overheard LaBeouf telling a cashier at Gelson's (a local L.A. grocery store) that they were "set to get married," while in the checkout line. Coincidentally, this source is definitely your mother who also reports that she found those crackers you liked! You know, the ones that are like everything bagels? But they were out of the garlic hummus you asked for, and she didn't have time to make a trip to another Gelson's, so you're just going to have to deal with the regular unless you want to go out yourself later. She's not running a business here.