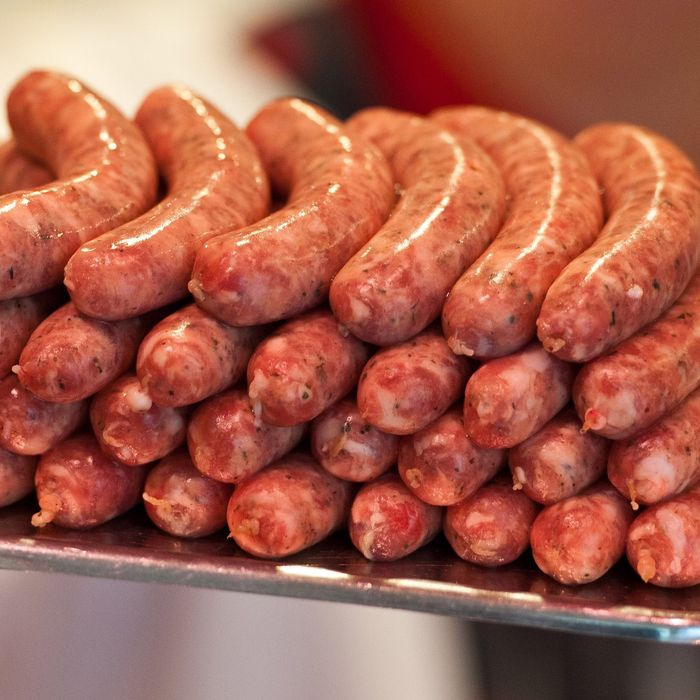 Photo: Armin Weigel/Corbis
Despite the media's claims otherwise, freedom from the tyranny of the skinny jean is still a long way off for the populace whose bodies are tightly bound within them. (Me.) The return of '70s fashion, flares, boyfriend jeans, even dad jeans — nothing has unseated the high and mighty skinny jean from its throne in hell. According to data from trend-forecasting firm WGSN, skinny jeans have kept their steady clip in popularity, even with the competition of additional looser-fit styles.
Sidney Morgan-Petro, a retail analyst at WGSN, told Bloomberg that "the skinny jean is still the top-selling, top-ranking, most stocked style, and it's probably going to remain that way for some time." And the firm's March data backs up his claim: 54 percent of new full-price jean assortments in retail stores are skinny jeans, compared to 10 percent of boyfriend jeans, 11 percent of flares, 14 percent of slim fit, and 25 percent of cropped jeans. The skinny jean has no competitor in numbers, or in evil.
My suggestion: Wear whatever you want. Sweatpants. Zubaz. A bunch of newspapers wrapped around you like a sarong. It's your body.