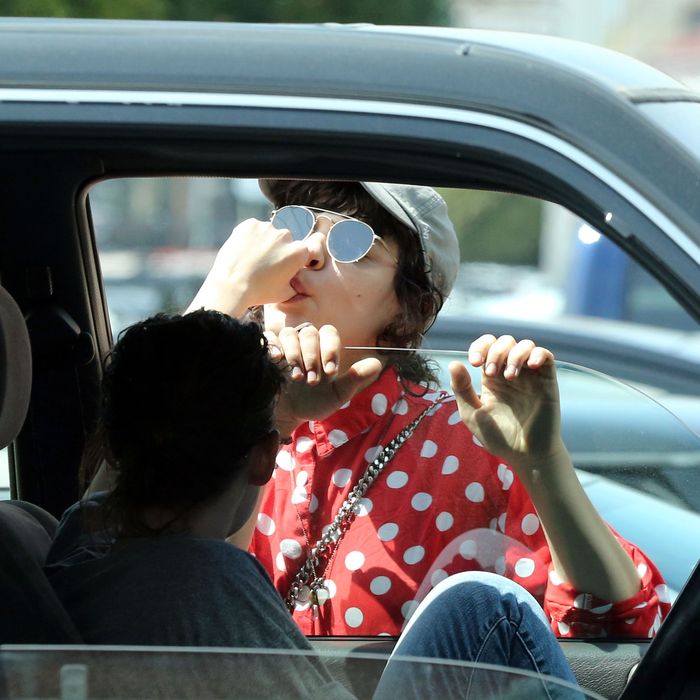 KStew and Soko on Easter Sunday.
Photo: FameFlynet Pictures
In a new interview with W Magazine the French singer-songwriter Soko — Kristen Stewart's intimidatingly cool new, thumb-sucking other half — discussed her DM sext zine. What is a sext zine, you may ask? Just a selection of her favorite raunchy DMs from more than 100,000 Instagram followers, compiled into the tome SEXTAGRAM. Producing the zine with Autre magazine, she took screen shots of her favorites. "We then sorted them by theme — like ass pictures, tits pictures, awkward pictures, people with my name written on their ass, etc. Some were really cute though, like 'I've been wanting to kiss you since I was fourteen!'"
She's met a few girls through Insta DM slides, but KStew? "No! No," she laughed. "It was very OG." She also shared this gem: "I'm very, very, very in love and very happy in a relationship, so I don't have that urge." To be in love.