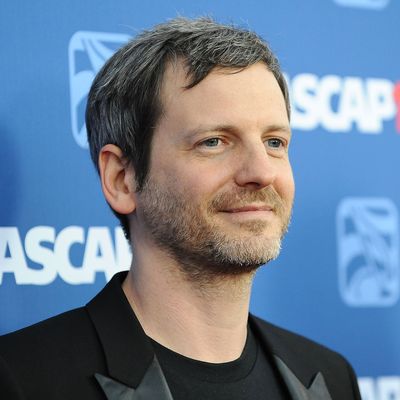 Dr. Luke.
Photo: Jason LaVeris/Getty Images
According to sources quoted by the Wrap, producer Dr. Luke better start looking for a new job. Sony Music is reportedly dropping Lukasz "Dr. Luke" Gottwald in the wake of Kesha's sexual-assault allegations.
Kesha sued Dr. Luke for abuse and sexual assault in 2014 (he countersued) in an attempt to get Sony Music to release her from her contract so she could continue making music without having to work with her alleged abuser. She hasn't released music since 2012. Last month, a judge denied her request.
Since that decision, the outpouring of support for the singer and dismay at the decision has been constant and high profile — artists including Lady Gaga, Adele, and Kelly Clarkson have spoken out, with Clarkson saying recently he's "not a good guy." The Wrap reports that the public-relations nightmare resulting from the fallout has become too much for the label to handle.
"There is no contest. Kesha has no case in regards to her contract but they can't afford the Adeles of the world out in the streets calling the label unsupportive. The fact that this hasn't already been taken care of with Luke is confusing, especially for people in the building," a source tells the Wrap.
The Cut has reached out to Sony Music for a statement and will continue to update this post.