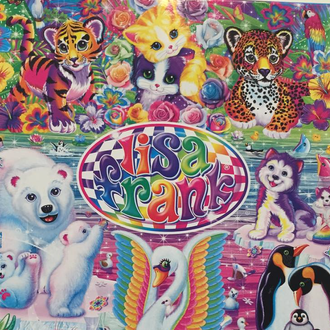 These guys — available in tarot card form. Instagram/Lisa Frank Inc.
Photo: Credit
Ah, Lisa Frank — the reason lunch boxes were never dull. Lisa Frank — the happy culprit behind every properly decorated storage container, cosmetics set, coloring book, or sticker set (featuring the rainbow leopard, unicorn, panda, etc.).
Now, there are Lisa Frank tarot cards, designed by Ariel Hart. Hart's Lisa Frank Tarot Card Deck features all the old rainbow-hued pals, decked out as "The Emperor," "The Fool," "The Empress," "The High Priestess," and more — here to tell your future and entertain like it's rainy-day-indoor recess all over again.