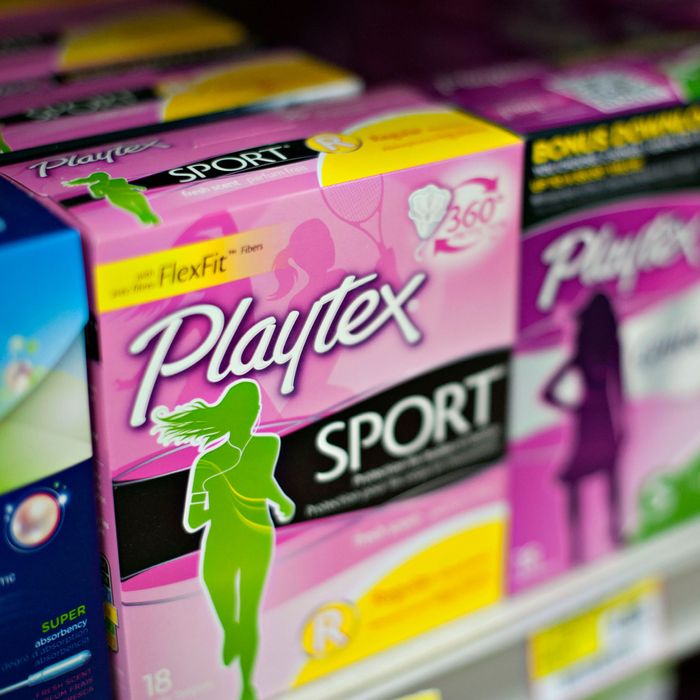 Photo: Daniel Acker/Bloomberg Finance LP/Getty Images
Europe already has utopian policies like paid maternity leave and universal health care, but now it's managed to one-up the U.S. once again. After the EU heard "people's anger over paying the tampon tax loud and clear," it reached an agreement to eliminate the tampon tax.
The U.S., on the other hand, is far less advanced. Just last month (male) lawmakers in Utah voted to keep the tampon tax. Women in New York recently filed a class-action lawsuit against the state for taxing tampons, even though they are prohibited from taxing medical items.
Chancellor George Osborne said of ending the tax in the EU, "We said we'd use the money [accrued from the tampon tax] to benefit women's charities and we've already distributed £17m to good causes across the country."
Hint, hint, USA …