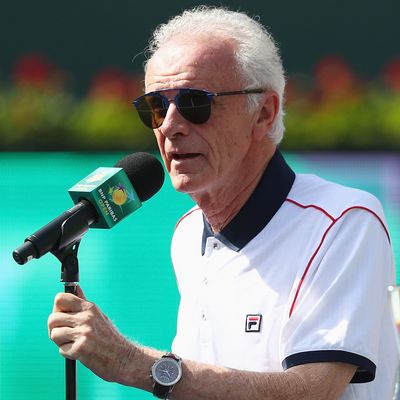 Raymond Moore.
Photo: Julian Finney/Getty Images
A tennis official who shocked the world by time-traveling from the year 1965 has relinquished his position as the CEO and tournament director of the BNP Paribas Open at Indian Wells, California, after making horribly sexist comments about female players.
Raymond Moore officially stepped down on Tuesday after he said women's tennis players "ride on the coattails" of men and are "very, very lucky" for male players' success. That comment understandably enraged Serena Williams, who promptly skewered him.
The good news for Ray is that with nothing tying him to the present he can comfortably travel back to the year 1965 where he belongs.