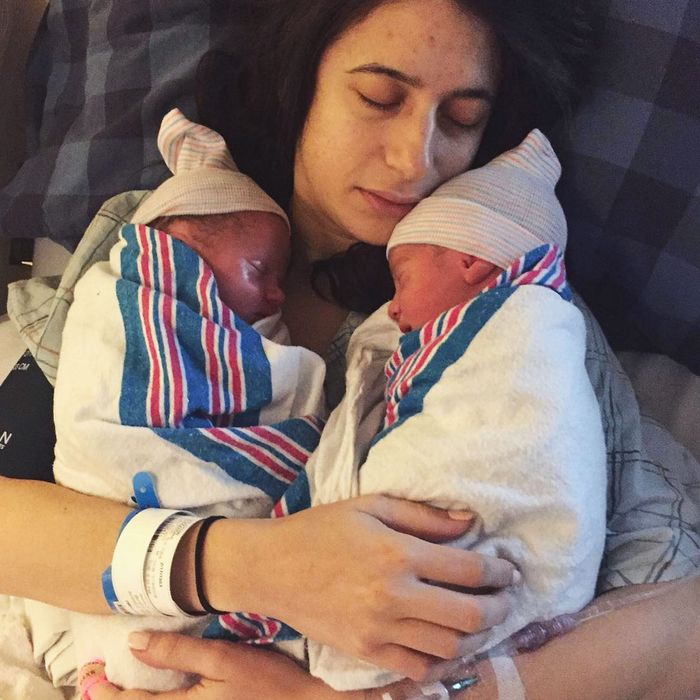 Terry Richardson's spawn.
Photo: terryrichardson/Instagram
On Friday we hoped that Terry Richardson's girlfriend and baby mama Alexandra Bolotow would give birth soon, because being that pregnant looked insanely painful. The very next day our wishes were granted. On Saturday, March 19, Bolotow gave birth to twin boys, named Rex and Roman.
"Watching this woman rock it through an insane delivery and push out our babies was the most intense, inspiring, exhilerating, and humbling experience of my life," Richardson wrote on Instagram. "So blessed and grateful for this sweet family."
Who's excited for the delivery pictures?