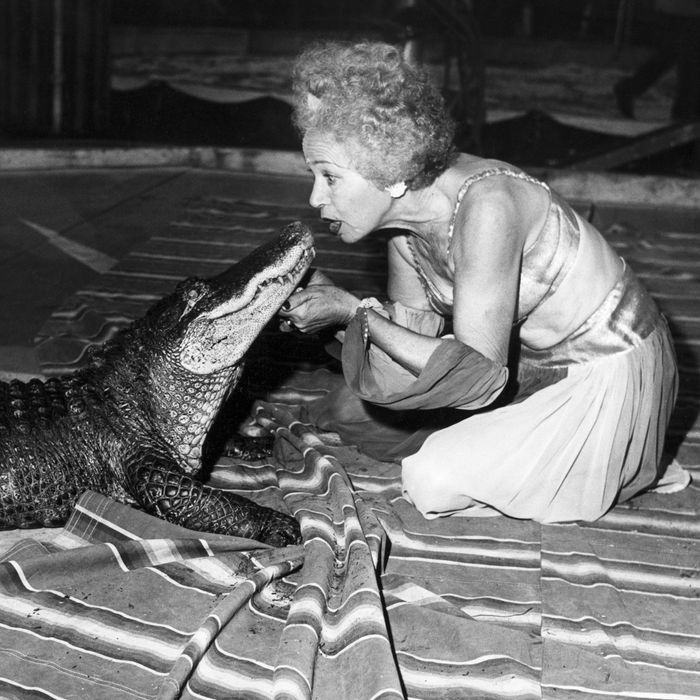 So hot.
Photo: Bettmann/Getty Images
Florida officials made alligator owner Mary Thorn give up her beloved pet after he went through a growth spurt. The alligator in question, Rambo, is 15 years old and now too big to live with his owner because of Florida State regulations that require people who own alligators over six feet to have two and a half acres of land. Thorn, who considers herself a mother to Rambo, simply doesn't have the extra space.
But the thing is … Rambo is no ordinary alligator: He knows sign language. He loves to watch TV. He can ride a motorcycle. He has light sensitivity, so he doesn't like to go outside. He's potty-trained. He likes kids.
My exes don't even embody all of those traits.
And now it's time for Rambo to move out of Mom's house and enter the real world. Yes, he's a mere 15 years old, but alligators only live 30 to 50 years. Sometimes, when the perfect man is standing in front of you, you can't see it. But not in the case of Rambo.
Go get him, ladies!