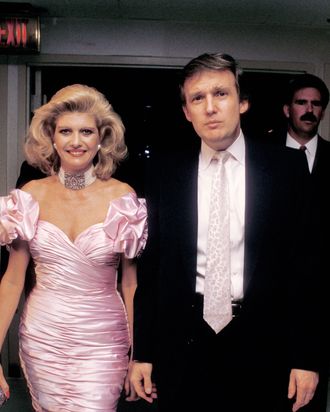 An unlikely PFW inspiration.
Photo: Ron Galella/Getty Images
On the soundtrack at yesterday's Kenzo show: a pianist playing the U.S. national anthem (designers Humberto Leon and Carol Lim, are, after all, Americans in Paris), which segued into a recording of rapper Killer Mike talking about the need for universal health care. It was a baldly political allusion for the duo, but this season, it felt right, especially when paired with a collection that called back to another, equally politically turbulent epoch.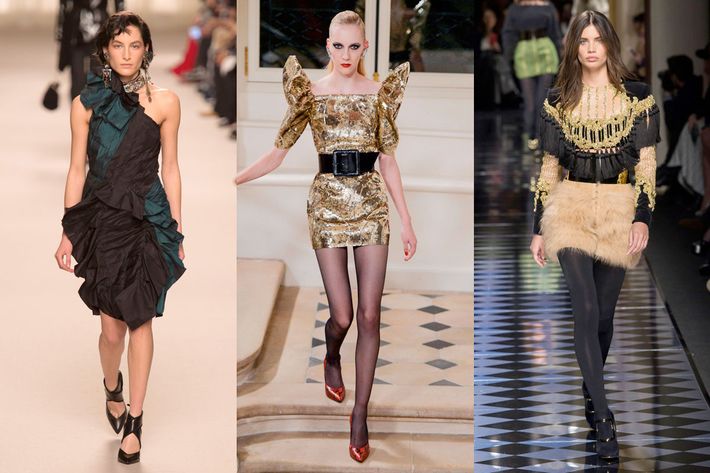 Looking at some Paris collections, it was hard not to think of Susan Faludi's critique of the era's fashion in Backlash: As women's rights were being curtailed, designers like Christian Lacroix were adding insult to injury by outfitting them in ruffled, little-girl finery. Olivier Rousteing, an '80s baby through and through, showed a Balmain collection engulfed in ruffles and pink — though those things may no longer have the same connotations they did the first go-round, now that it's possible to be a boss and dress like a Barbie. In that sense, you could read these clothes as perversely empowering: reactionary clothes for the secret revolutionary.
At Lanvin, Loewe, Givenchy, and Isabel Marant, too, we saw references to everyone from Nouvelle Society socialites — hothouse blossoms whose adornment undergirded their husbands' conservative viewpoints as firmly as the boning in a Lacroix corset — to their power-blazered working-woman counterparts. It was all a lot to digest, particularly on International Women's Day. And while it's more an accident of timing that everyone is memorializing Nancy Reagan's style, it's hard not to see her influence reflected in the many one-shouldered silhouettes that recalled Reagan's Galanos inauguration gown and frothy looks that paid tribute to her love of a good ruffle.
Even Hedi Slimane — who's more prone to channeling the '60s, glam-rock '70s, or grunge '90s — brought out the sexed-up, "Addicted to Love" side of the era at Saint Laurent. Some of his big-sleeved, gold-foil looks would conceivably have suited a Nouvelle Society hostess. Or, shudder to think, First Lady Melania Trump.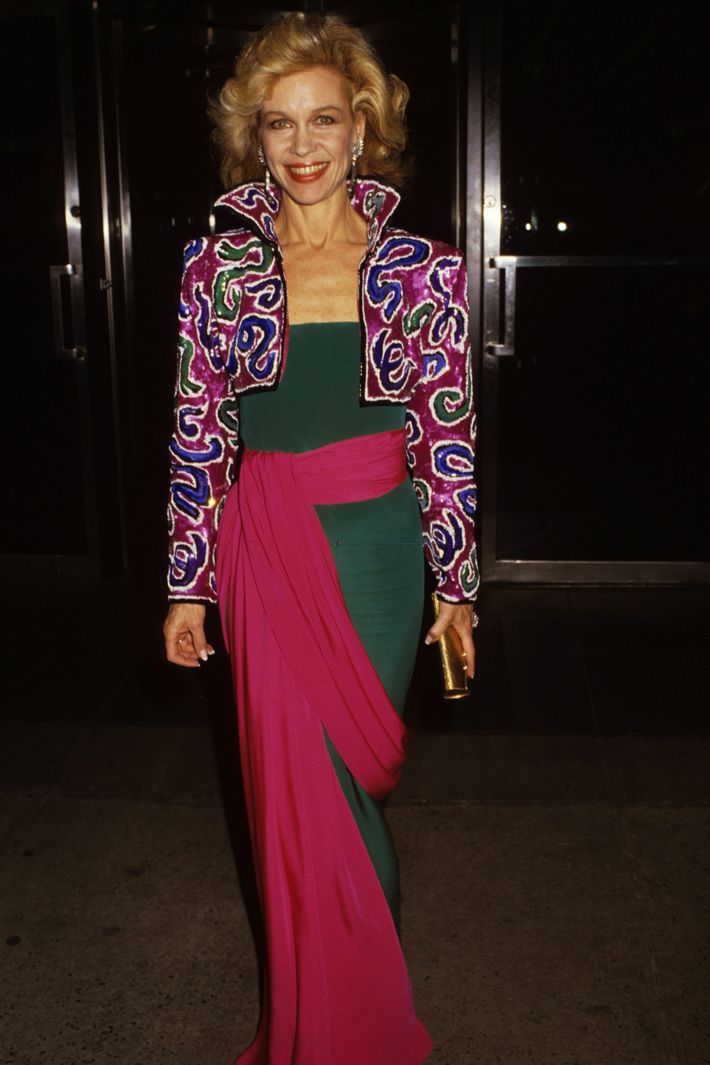 Lynn Wyatt
At "An Evening With Audrey Hepburn" gala film tribute at Museum of Modern Art in 1987.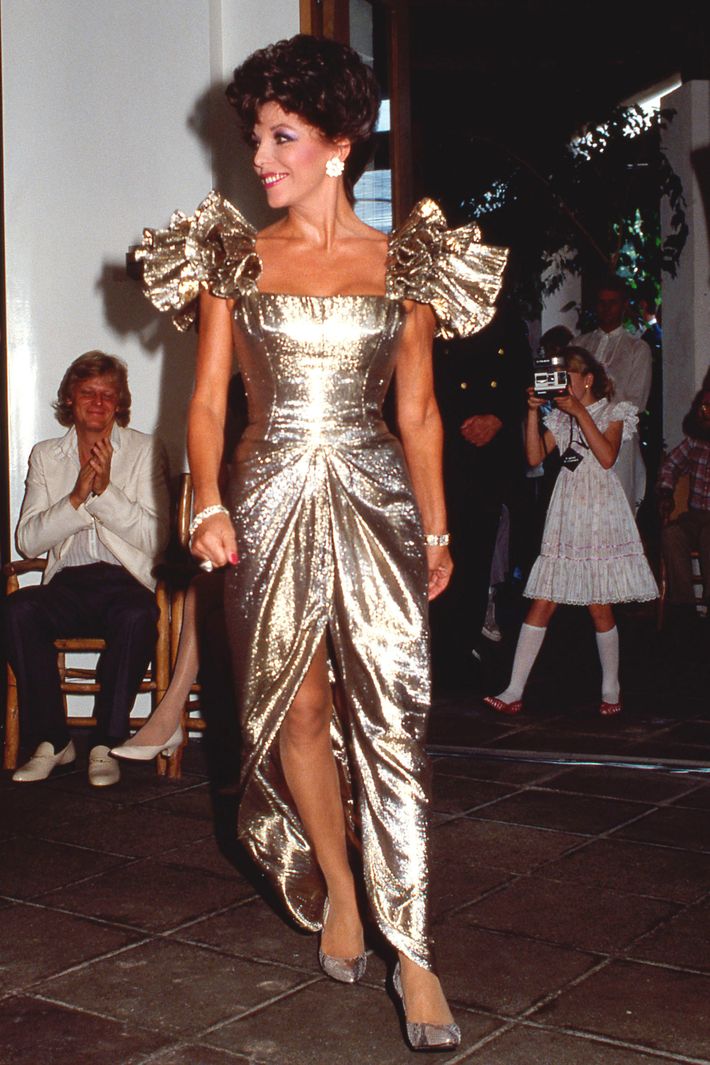 Joan Collins
With Linda Evans at a private Los Angeles showing of Nolan Miller's costumes for The Dynasty Collection in 1987.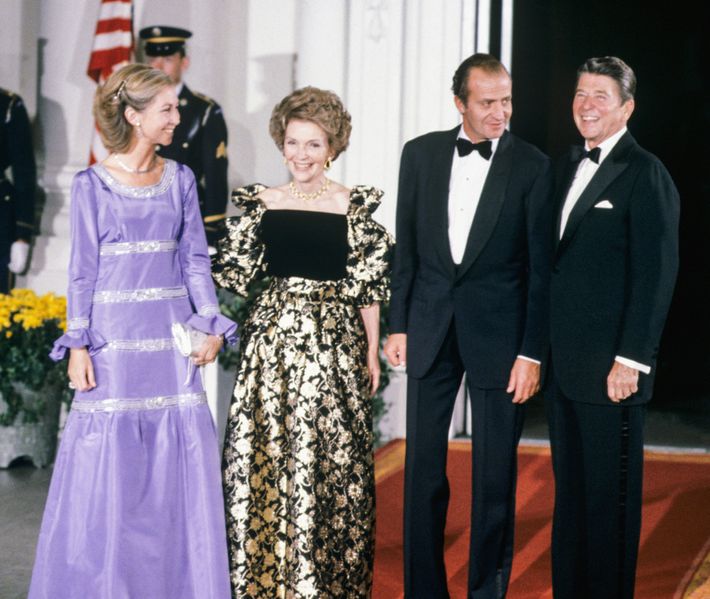 Nancy Reagan
With Spanish king Juan Carlos of Borbon and Sofia of Greece before a White House gala dinner in 1981.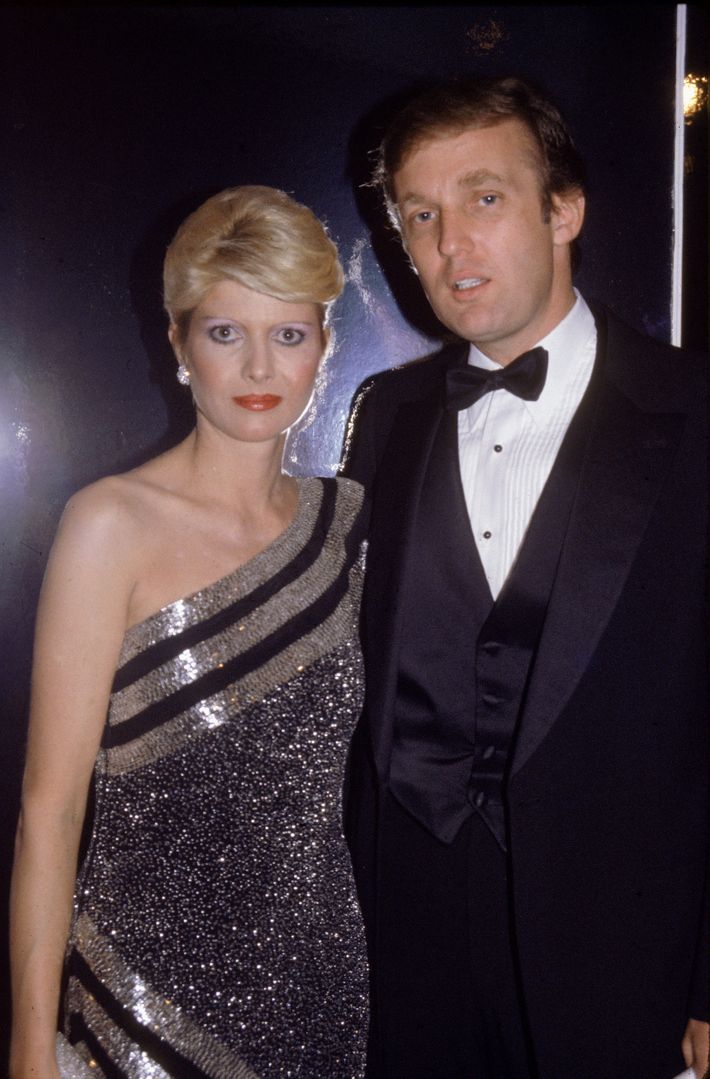 Ivana Trump, Donald Trump
At an event in 1982.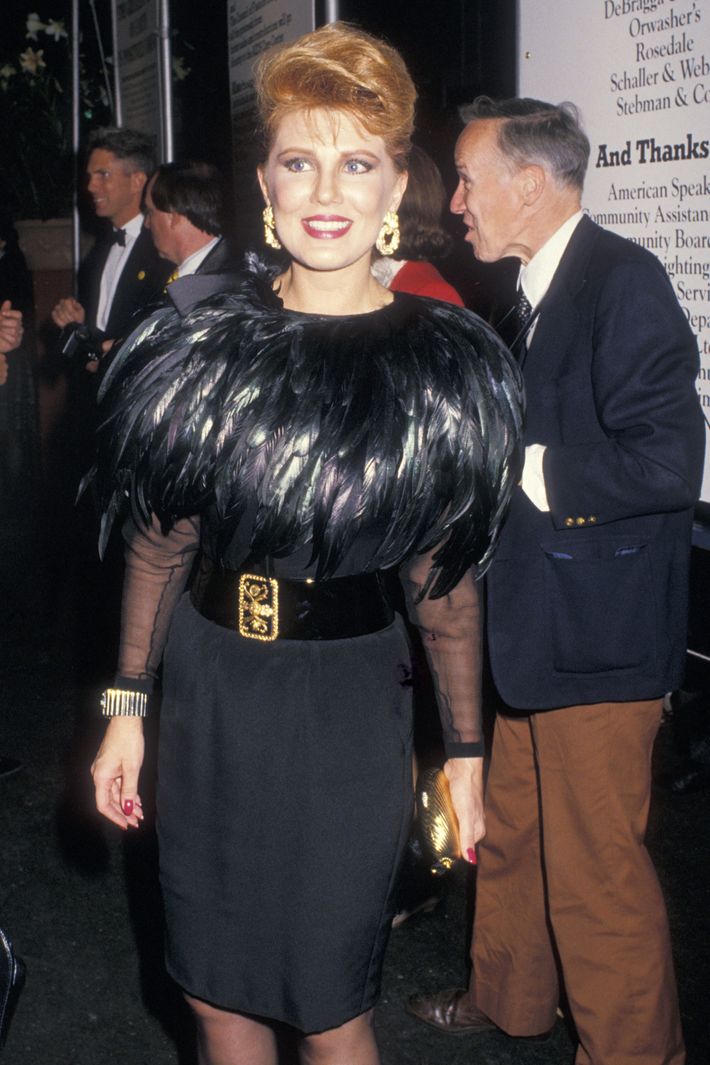 Georgette Mosbacher
At the 1988 Fete de Famille III Gala to benefit New York Presbyterian Hospital's AIDS Care Center at Mortimer's Restaurant in New York.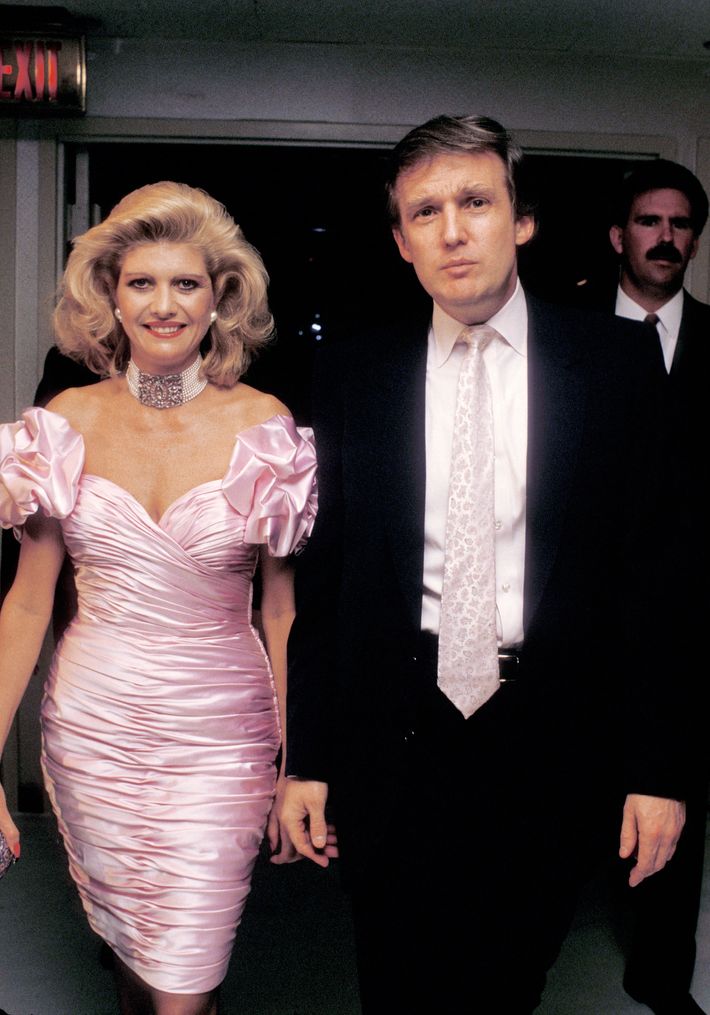 Ivana Trump, Donald Trump
At the Trump's Castle Hotel & Casino in Atlantic City, New Jersey, in 1988.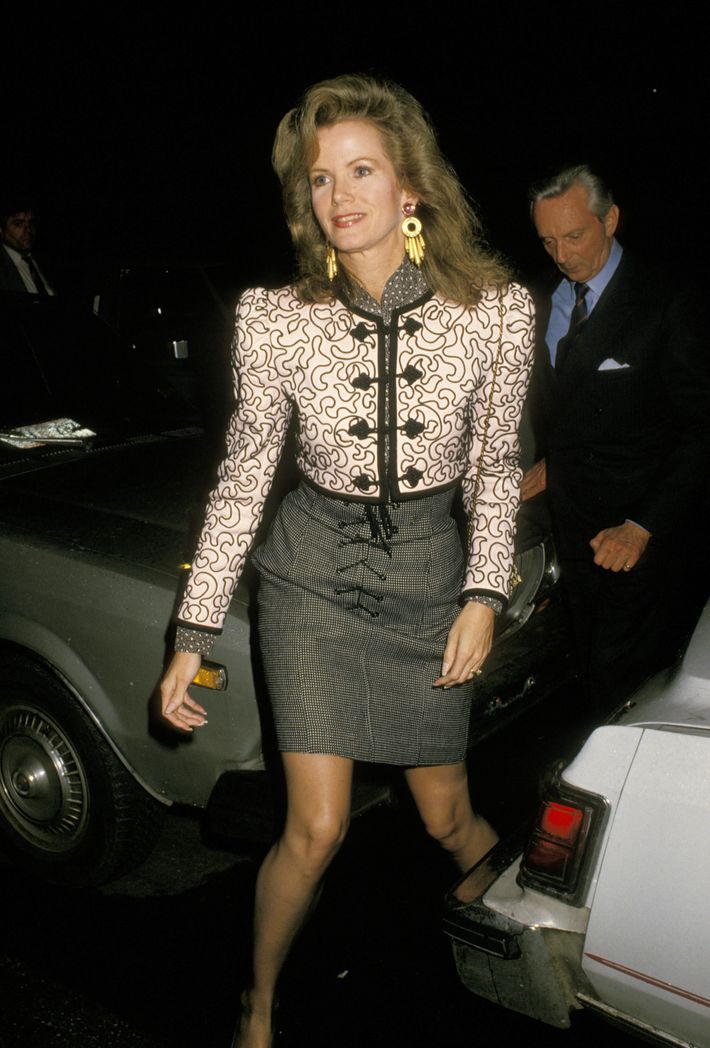 Blaine Trump
At Bianca Jagger's 1988 birthday party at the Canal Bar in New York.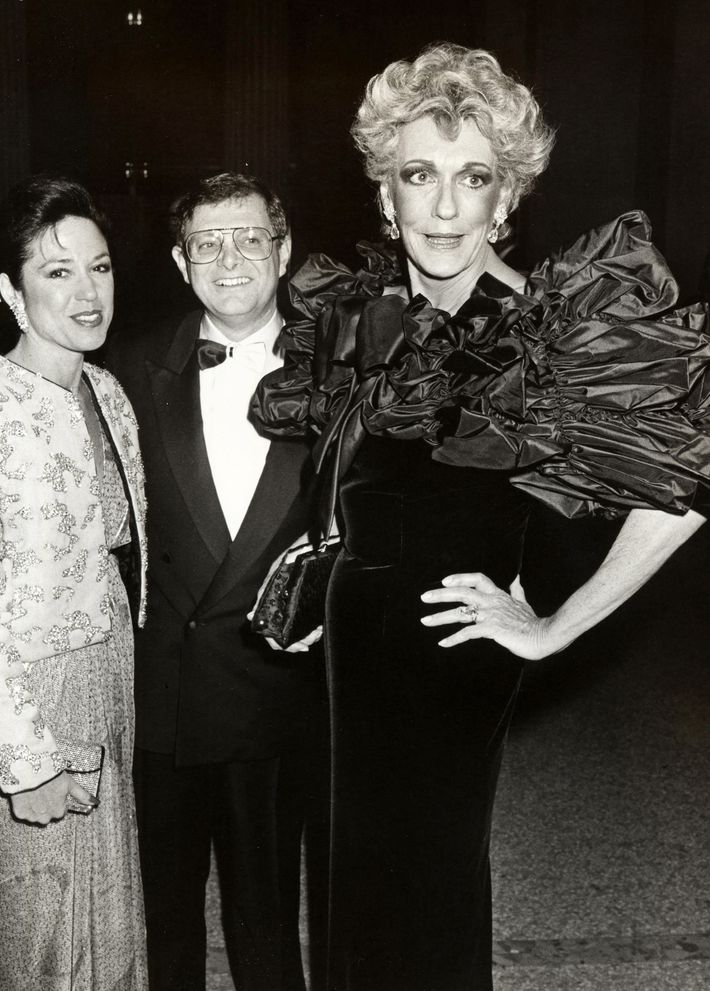 Laura Pomerantz, John Pomerantz, Pat Buckley
At the Metropolitan Museum of Art's 1988 costume exhibit "From Queen to Empress: Victorian Dress 1837-1888."