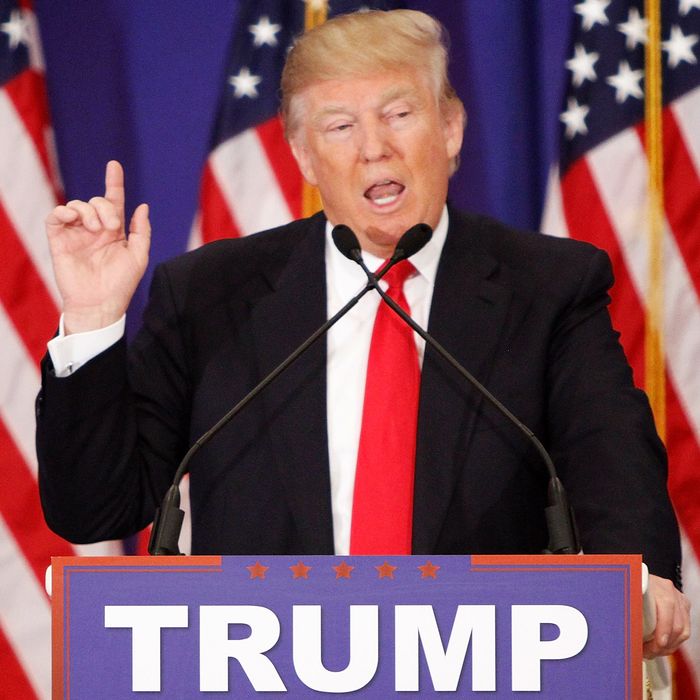 Is this Trump, or Trump's TV character?
Photo: Mychal Watts/Getty Images
You know that video that's going around highlighting some of the most upsetting things Donald "What's going on?" Trump has said about women? Though its star may look and sound exactly like Trump, it actually wasn't at all. According to his spokesperson Katrina Pierson, it was his TV character saying stuff like, "A person who is very flat-chested is very hard to be a ten." Our mistake!
"I really don't think [these comments are] going to be a problem," Pierson told Fox News today. "A lot of those statements [are] what Mr. Trump made as a television character. So I don't think that some of that is going to stick."
In that case, please excuse every bad thing I've ever blogged. It was my internet character, not me.