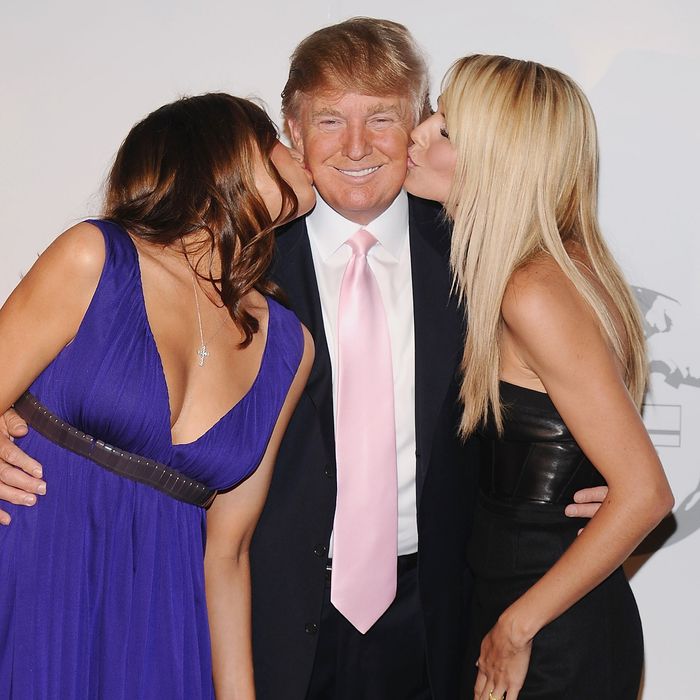 Yuck.
Photo: Dimitrios Kambouris/WireImage/Getty Images
Another day, another set of shuddersome quotes from Donald Trump about women. This time, the questionable presidential hopeful flexes his amateur dermatologist muscle by reducing Jennifer Lawrence, Princess Diana, Eva Longoria, Halle Berry, and Angelina Jolie to their tiniest parts: their pores.
BuzzFeed's Andrew Kaczynski compiled the quotes, which appear to be from old Howard Stern interviews, in a video in which Trump talks about Lawrence's "polka dot" skin (I believe even those without medical degrees would call those freckles, Mr. Trump), the "cuteness" of Eva Longoria, Halle Berry's upper body, and the "not good skin" of Angelina Jolie. Click to hear the video, which serves as further evidence that the presidential hopeful is no beauty expert.