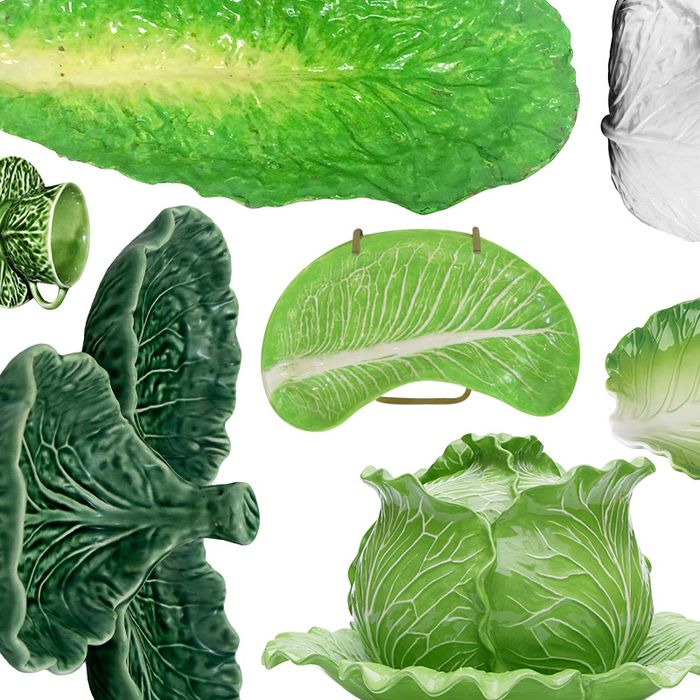 Lettuce tell you about this trend.
In 1960s-era Palm Beach, the mark of a real woman of stature was an elaborate dining-room table set with lettuce- and cabbage-shaped plates, cups, and tureens handcrafted by local potter Dodie Thayer. Brooke Astor, Bunny Mellon, Jackie Kennedy Onassis, and C.Z. Guest waited weeks to buy her goods, each one molded from real pieces of lettuce and sold exclusively at Harriet Healy's Palm Beach gourmet food and kitchenware store Au Bon Gout.
For years these dishes were hidden in the country homes of the elite and reserved for high-society luncheons, but they're now, through estate sales, Tory Burch's home line, and even Brooklyn ceramicists, available to the masses. (We wrote about this new phenomenon in the latest issue.) While the high-end designers still prefer their lettuceware from Sotheby's (where Bunny Mellon's estate recently collected $35,000 on 47 roughage-inspired goods originally valued at $2,000), we've collected the best of what else is out there.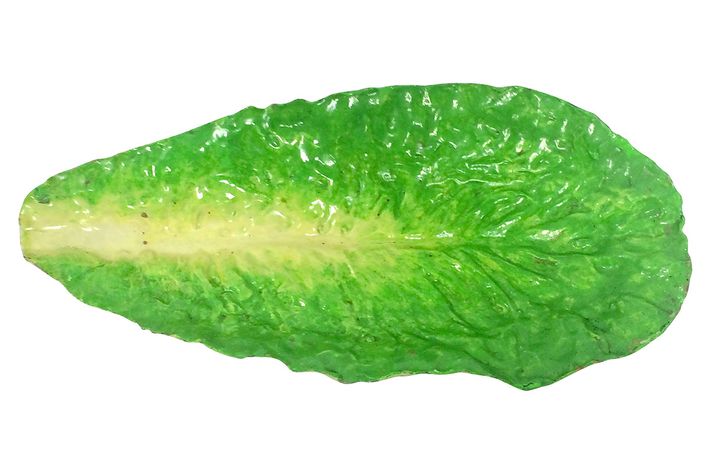 Vintage cabbage-leaf platter
Italian Napoliware from the 1800s is recognized as the first instance of salad-inspired home goods, and this vintage lettuce platter likely inspired Thayer's later pieces.  
$245 at onekingslane.com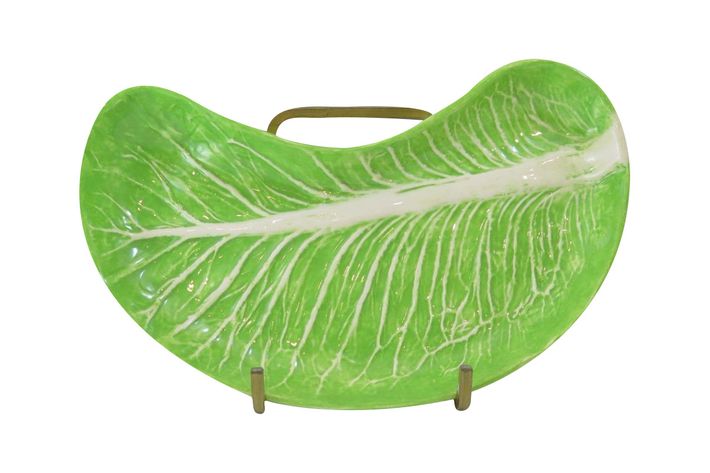 Dodie Thayer serving dish
A Thayer original can sell at Sotheby's for $17,000, but this one, apparently signed by Thayer, is somehow still under $300 on eBay.
$218 at eBay.com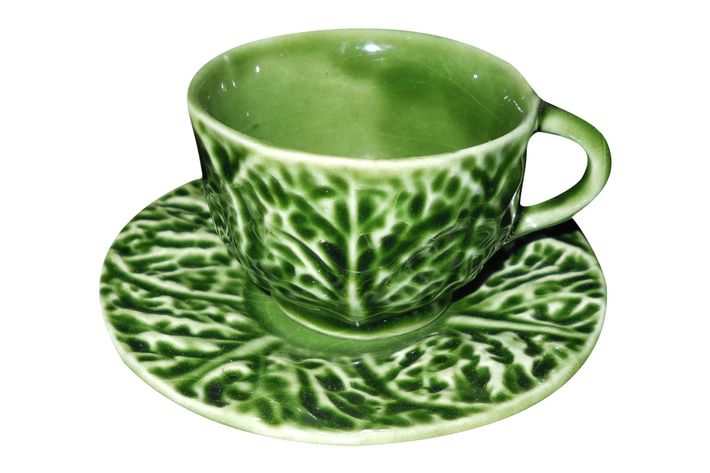 Bordallo Pinheiro cups and saucers
Portuguese designer Bordallo Pinheiro started making slightly darker green leafy goods in the '60s, when these now-discontinued demitasses were first sold.
$60 at etsy.com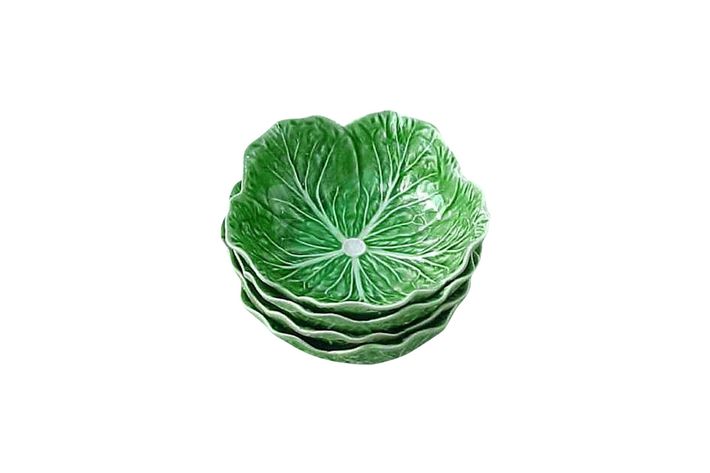 Bordallo Pinheiro cereal bowls
The Portuguese brand still makes majolica cabbageware, which you can snag for under $100.
$60 for four at amazon.com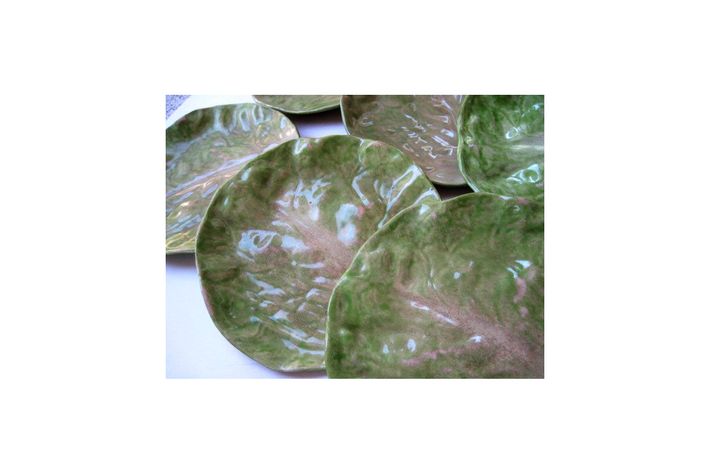 Wannopee Pottery dinner plates
The New Milford–based brand, which made these plates sometime between 1901 and 1903, was a Jackie Onassis favorite. She auctioned a 20-piece Wannopee set at Sotheby's for $6,900 in 1996.
$300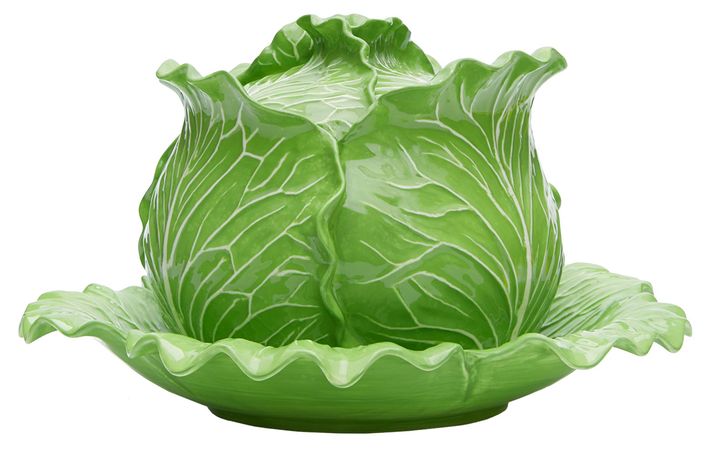 Dodie Thayer for Tory Burch tureen
Tory Burch has been collecting Thayer ceramics since her mom gifted her a small dish one Christmas after college. Last March, she unveiled a collaboration with Thayer herself, bringing back the potter's most iconic shapes, like this tureen, in that beloved bright green.
$350 at toryburch.com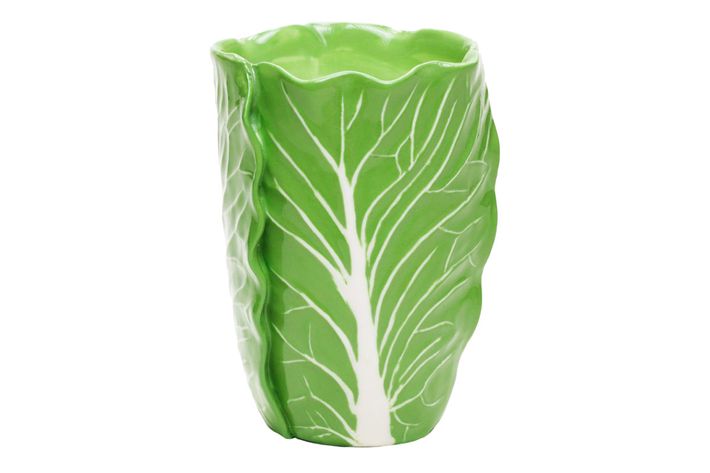 Dodie Thayer for Tory Burch candle
A blend of jasmine, gardenia, and pink pepper wafting out of a lettuce leaf — the perfect gift.
$78 at toryburch.com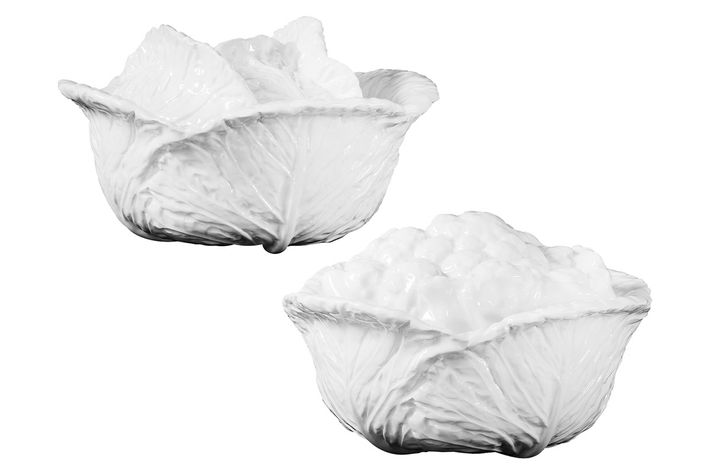 Cauliflower-and-cabbage tureen set
Handmade in Italy for all the vegetable texture in a more subtle white.
$350 at ahalife.com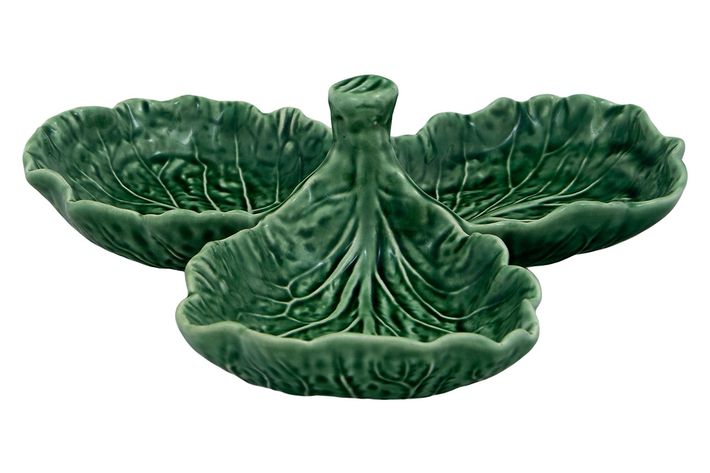 Vista Alegre olive dish
Another popular Portuguese designer offers a small accent dish for those looking to start a collection.
$39 at onekingslane.com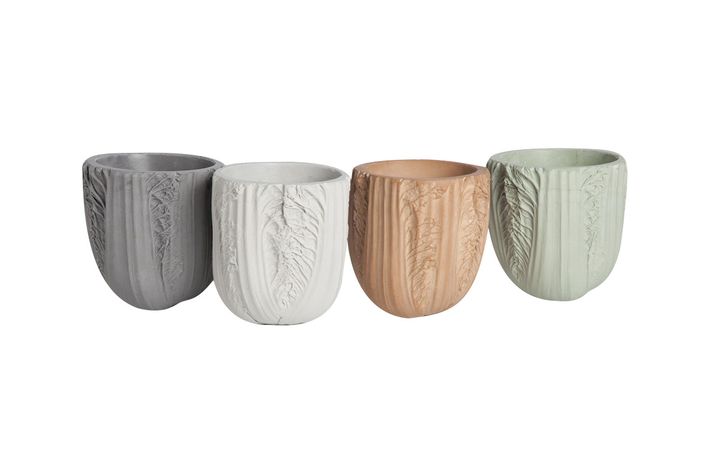 Chen Chen & Kai Williams Napa planter
The Brooklyn-based ceramicists began casting vegetables and fruit for cement planters in 2012.
$64 at shopsring.com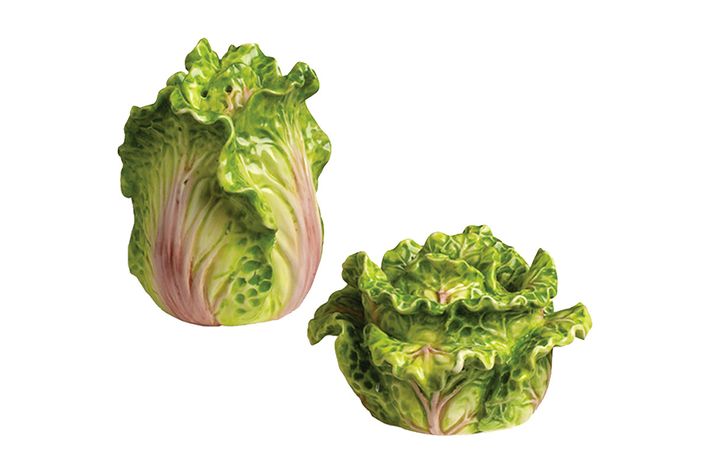 Kaldun & Bogle salt and pepper shakers
A low-commitment option for someone who wants to dip his or her toe into lettuceware.
$14 at wayfair.com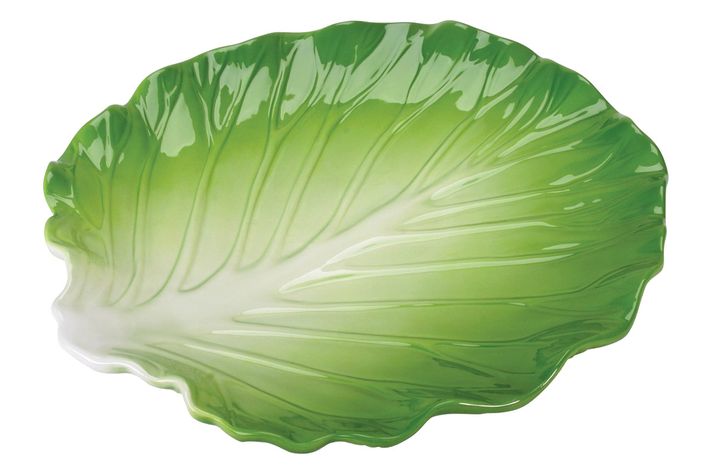 Big Kitchen green ceramic cabbage serving platter
Another basic option for those who'd rather not shell out $300 for a plate in the shape of a cabbage.
$22 at amazon.com