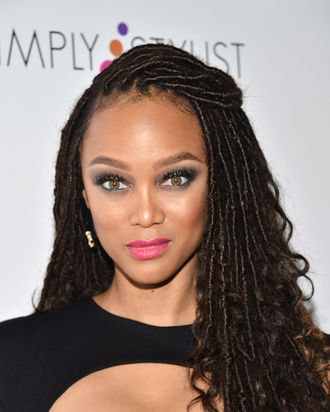 Tyra Banks, zen mom. Photo by Araya Diaz/Getty Images
Tyra Banks is going for the ultimate cleanse in her social-media life. At Marie Claire's Power Trip conference in San Francisco, she told audiences that maternity leave has simplified her life. With a new kid in tow, she has no time for the extra stuff — especially the buzzing email alerts.
"I have to say that maternity leave has quieted me," she says. "I took email off of my phone, so now I just text and do Facebook." Keep it simple, Tyra.
Reported by Dayna Evans.