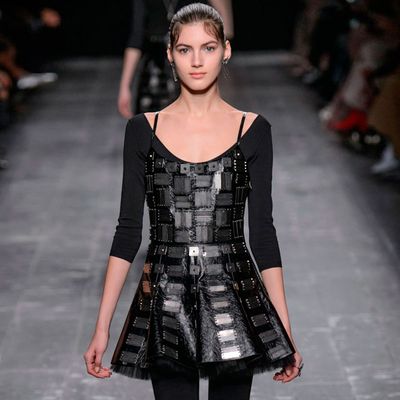 Valentino's fall collection at Paris Fashion Week.
Photo: Imaxtree
We're recapping our five favorite moments from each day of Paris Fashion Week. Below: the best, prettiest, and weirdest things we saw on Tuesday.
1. Valentino will inspire many ballet-inspired editorials. Layered knits, blush pinks, and tutulike minidresses were fit for ballet princesses, and the models wore buns to top it off.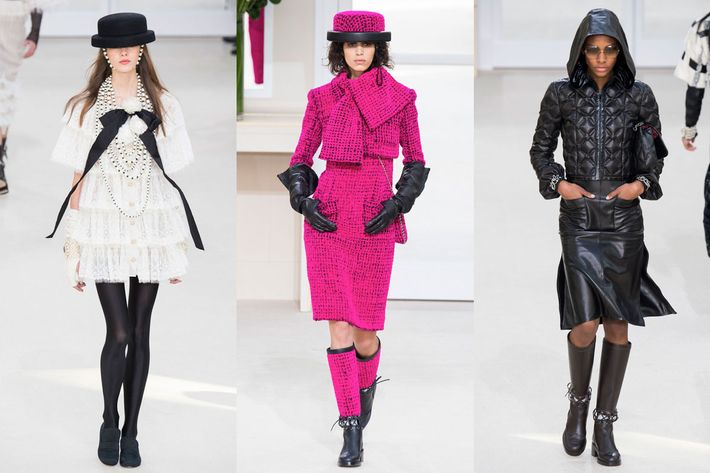 2. Chanel gave everyone a front-row seat. More intimate than previous shows, Karl Lagerfeld's seating plan at Chanel allowed viewers to get a close-up look at the collection's layered necklaces, textured bouclés, and quilted details.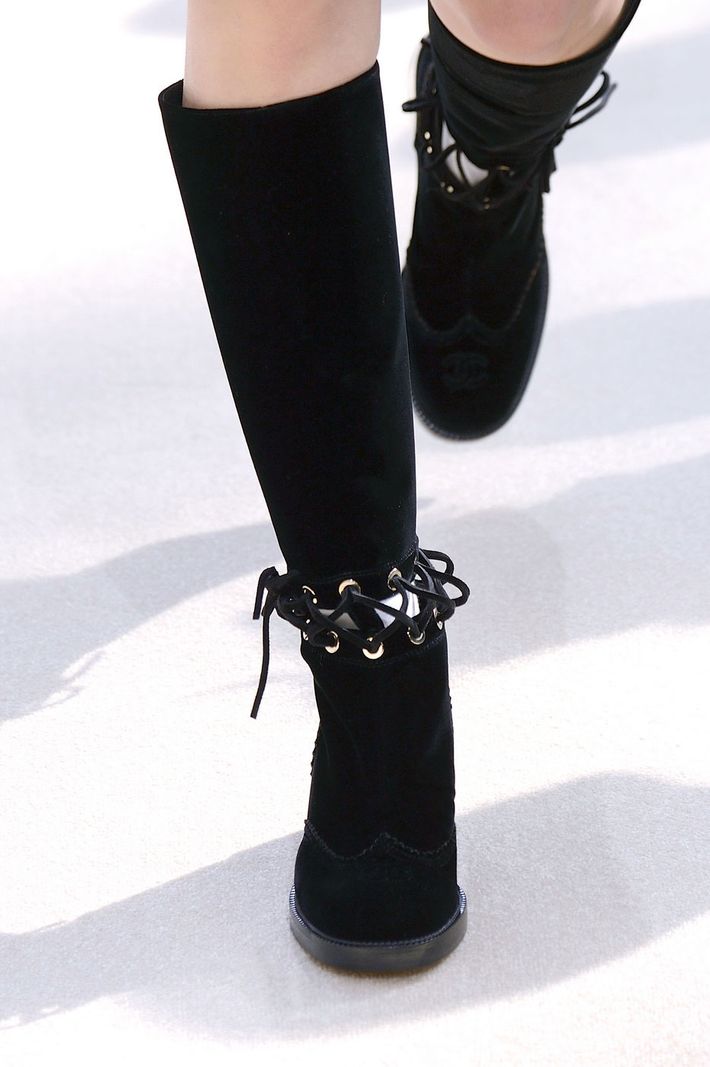 3. Chanel also gave us perfect boots. Nearly every look was paired with flat riding boots — appropriate for both bouclé suiting and evening attire.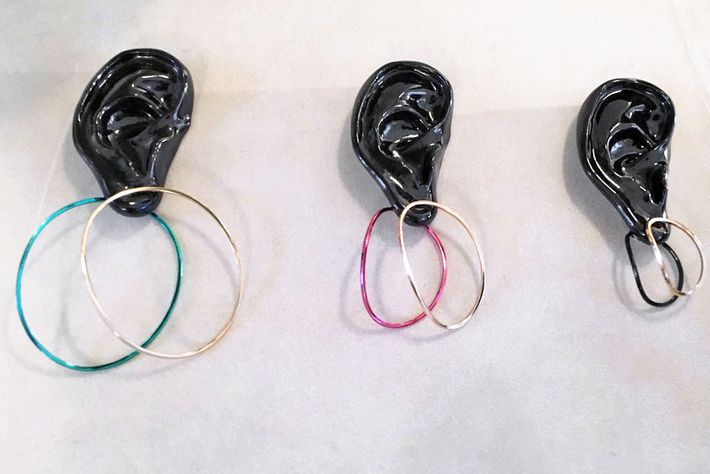 4. Delfina Delettrez went industrial. The jewelry designer showed us her new jewelry collection at a private appointment where she talked about electrophoretic deposition, the process of adding lacquer via electric voltage. Also called e-coating, it's similar to plating enamel. Her double-hoop earrings came in gold and e-coated scarab tones of emerald and magenta.
5. Valentino threw a disco party. At the ritzy Hôtel Salomon de Rothschild, a checkerboard dance floor straight out of Saturday Night Fever was lit up in colors under the sparkling disco ball above. The crowd sipped Champagne and Day-Glo cocktails and boogied in their finest Valentino, much of it shining in sequins.