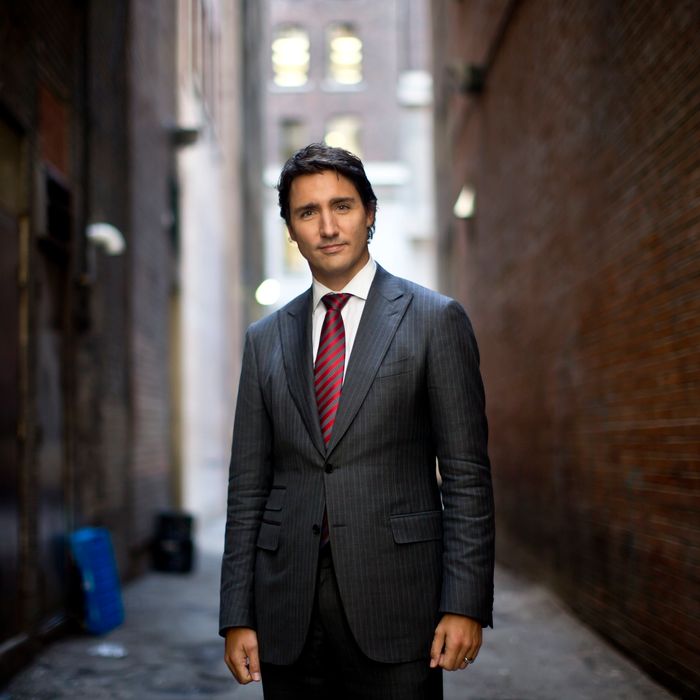 Namaste, prime minister. Namaste. Photo: Lucas Oleniuk/Toronto Star via Getty Images
As a feminist leader who can recognize a quality New York deli (lookin' at you, Mile End) and the necessity for gender equality, Canadian prime minister Justin Trudeau is one all right dude. Now the world can be reminded that, in addition to his progressive mind and sharp leadership skills, JT's got some impressive upper-body strength.
Trudeau tweeted this pic in April 2013, but it's popping up again, because anyone who can strike a mayurasana pose in the middle of a conference table deserves continued cred.
That was not the only time Trudeau paused to pose in the middle of a busy workday: He joined in on a tree pose in the middle of a protest/yoga gathering/press conference in June 2013.
How does Trudeau make finding Zen look so easily attainable? I bruised my shoulder just trying to snag a spot on the floor at the yoga studio last Saturday. Ah, well, we all have our special skills. As long as he continues to mix his power pose with smart politics, he can show off all he wants.