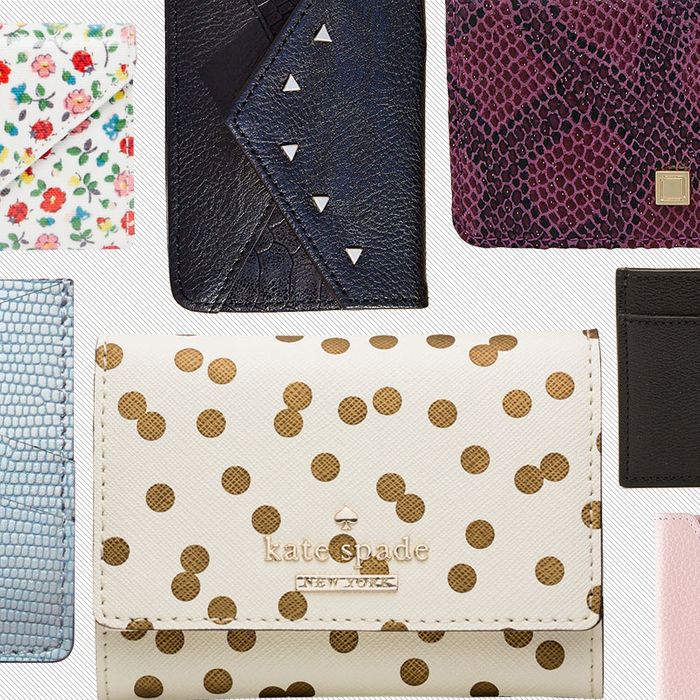 Most of my adult life I've lugged around a wallet the size of a six-inch Subway sandwich. Stuffed with credit cards (both new and expired), I also manage to cram in the following: discount cards, business cards, laundry cards, old receipts, coffee-punch vouchers, and all kinds of loose change. It's my own private Hoarders nightmare that's led to misplaced MetroCards and many missed trains.
My intervention came in the form of a teeny, no-frills cardholder. The snakeskin envelope case was a gift that I didn't think to use until I bought a lady bag too small to fit my megawallet — no matter how creatively I tried to stuff it inside. I was forced to downsize and I haven't looked back. Now there's only room for a few loose bills, my office key card, one or two coffee punch cards (because free lattes are very important), and my credit, debit, and ID cards.
Since the beginning of winter, the cardholder has even encouraged me to ditch my lady bag. I pack my essentials in my coat pockets like a man — keys, cardholder, lip balm, and cell phone. Indoors, I simply tuck the case in my back pocket so it's always with me.
The lack of space in the cardholder also encourages me to be a responsible employee. Instead of keeping receipts until they're crumpled and nearly illegible for expense reports (sorry, payroll!), I move my spare change and receipts to containers on my desk as soon as they start to accumulate.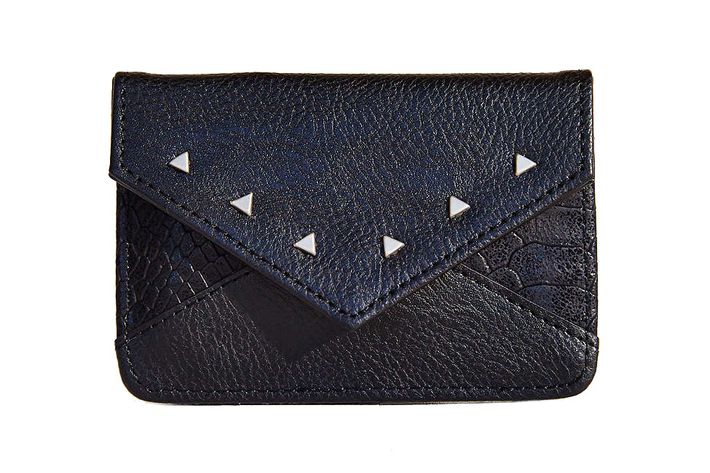 My favorite cardholders are the envelope ones with a magnetic closure. I gifted this one as a stocking stuffer to a friend who had been eyeing mine. Plus, you really can't beat the price.
Urban Outfitters Kimchi Blue envelope cardholder, $12 at Spring.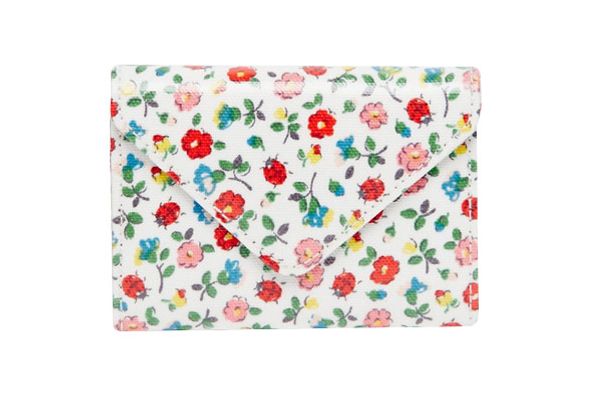 A canvas cardholder is a solid option if you're looking for an affordable non-leather wallet for spring.
Cath Kidston envelope cardholder, $16 at ASOS.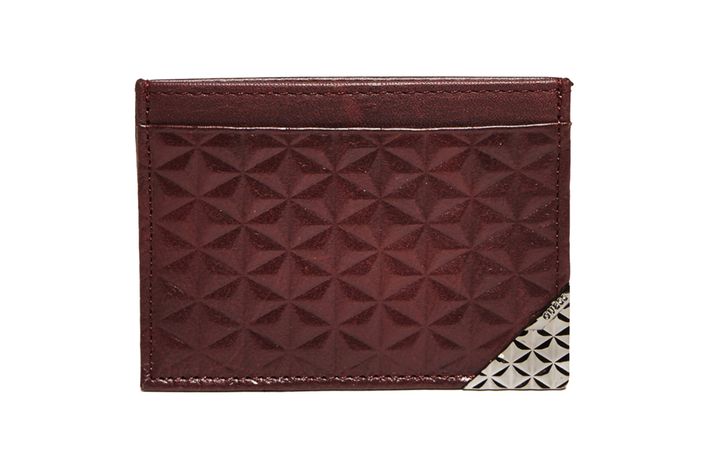 The textured details make this cardholder look far more expensive than it really is.
Textured cardholder, $25 at GUESS.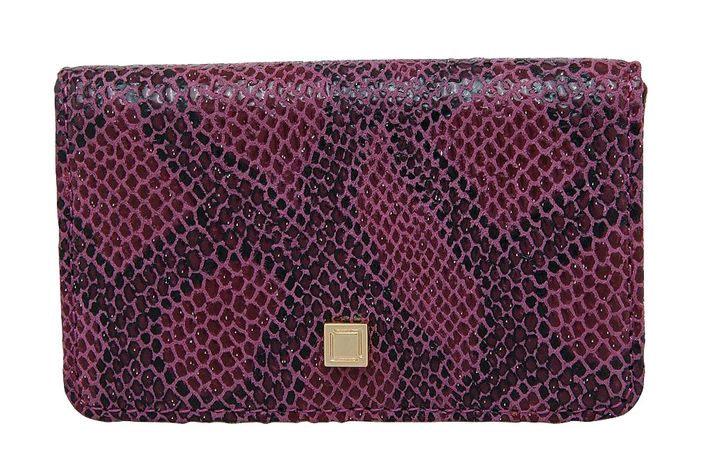 This elegant snakeskin wallet's a little roomier than most, which is helpful if you're having trouble downsizing everything at once.
Lodis leather snakeskin wallet, $36 at Kohl's.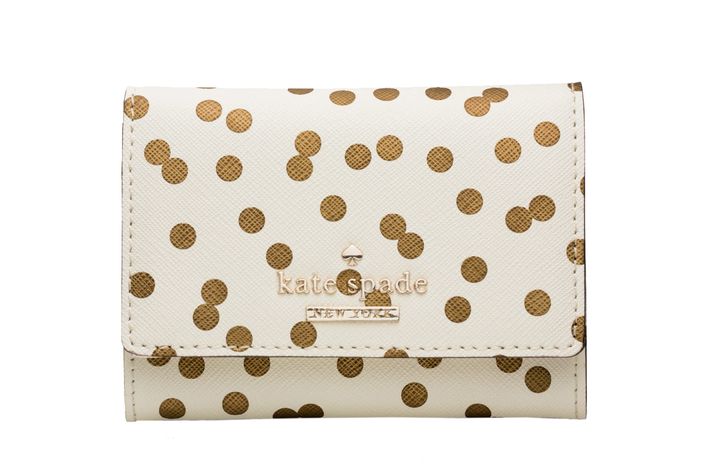 Need something festive to fit in your evening clutch? Try a little wallet covered in confetti. It's also decked out with an ID-card slot for easy access, an interior zip pouch, and three card slots.
Confetti cardholder, $54 at kate spade new york.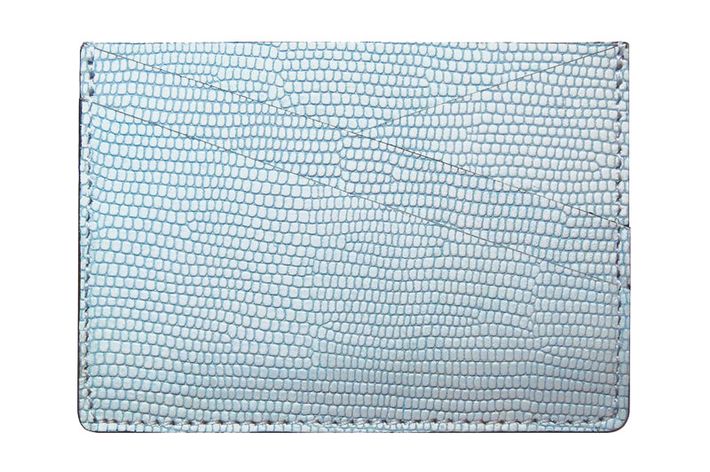 This pebbled leather cardholder is super-sleek and modern.
Theikona textured cardholder, $175 at AHALife.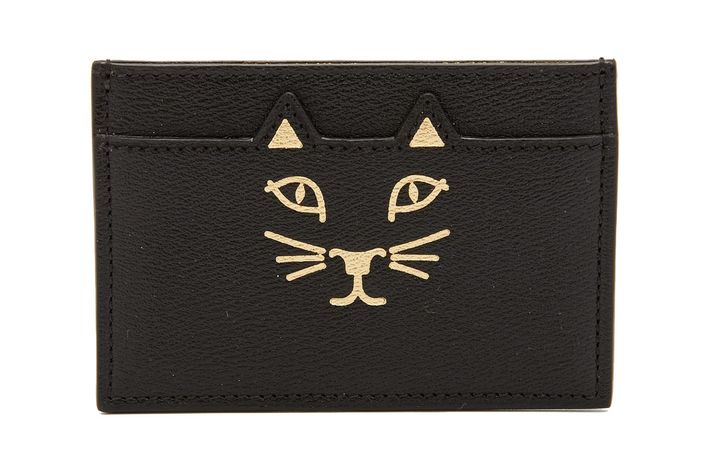 If you want to make an indulgent but practical purchase, go for this cheeky cat-face wallet with added cat ears (!). It also makes a great gift for all of your cat-lady friends.
Charlotte Olympia "kitty" cardholder, $190 at Farfetch.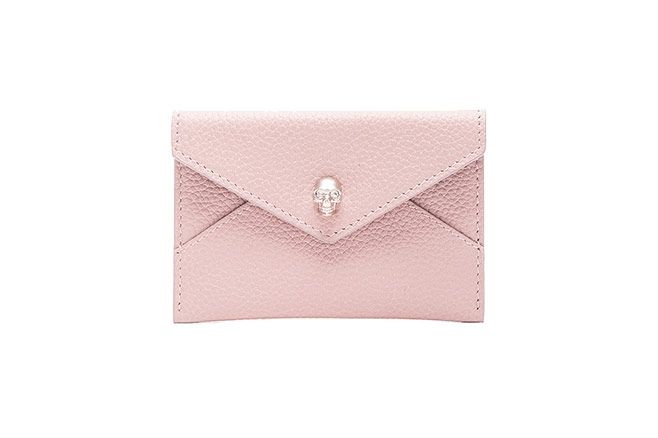 And if you want to splurge on a cardholder that's sweet but not too sweet, make it this cotton-candy pink one embellished with Alexander McQueen's signature skull in miniature.
Alexander McQueen envelope card holder, $195 at Frwrd.