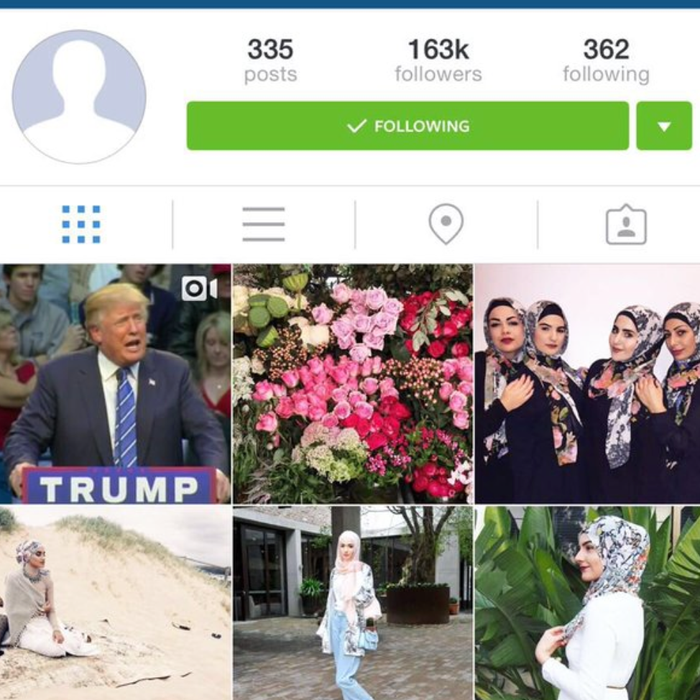 Hacked. Jennine Khalik/Twitter; Hijab House/Instagram
Something is going on with the Instagram accounts of at least one Muslim fashion house and two Muslim fashion bloggers. Australian journalist Jennine Khalik tweeted Tuesday that major Australia-based brand Hijab House, has been hacked — by Trump videos.
Khalik also wrote that bloggers NabiilaBee and Mariam Moufid's Instagram accounts have been hacked.
NabiilaBee posted the following image in her Instagram account and said it was hacked by a user with the account name @blackxans. She made a backup account under the name @hijabee.
It looks like Moufid's account is no longer active, but this is whole situation is definitely sketchy.