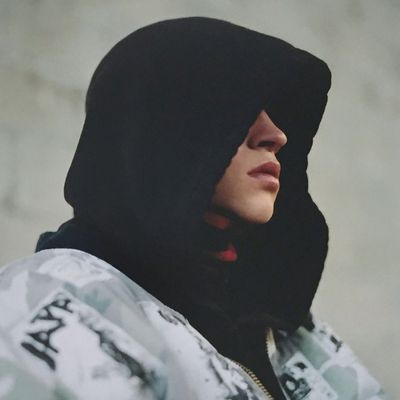 Willy Vanderperre's 10 Works for Raf Simons.
Photo: Courtesy of IDEA
When he's not shooting Willow Smith for the cover of W or helming campaigns for Jil Sander and Dior Homme, photographer Willy Vanderperre has been sorting through his archives. The photographer is releasing a $1,450 boxed edition of ten images from his longtime collaboration with his countryman and close friend Raf Simons titled 10 Works for Raf Simons. Only 25 editions of the volume, published by IDEA, will be made — it will be available at Dover Street Market's brand-new London location in Haymarket, which opened to the public last weekend. Vanderperre spoke to the Cut about his longtime collaboration, what Simons's post-Dior life has been like, and making his first feature film.
You've been working with Raf for two decades now. What has made you two such good collaborators over the years?
What is nice is that as long-term collaborators, we still challenge each other. I think the longer you work with somebody, the more interesting the challenge becomes, because you have to surprise them. You have to keep it exciting. You always have to push and reinterpret his collection and his clothes and the way he thinks in another way. I think that's the nice thing about it; we try to surprise each other.

You two started out doing impromptu shoots in Antwerp, with other collaborators like [stylist] Olivier Rizzo.
It was a breaking point — there was that early '90s feeling and then [Raf] came with his new silhouette and it was very much the world that we all believed in. Whatever Olivier and I wanted to express is what Raf was doing with his clothes. The imagery came almost spontaneously. It was the perfect match at that time.

Your "anti-retrospective" of your work with Raf was exhibited in Berlin recently. Was this project the next step in that process of going over your work together?
The Berlin show was linked to the magazine [032c], which had asked us to celebrate this anniversary of Raf. This one came about when a lot of people asked me, "Why do you not do a book on all the work that you've done for Raf?" Sometimes you don't want to go too much into that retrospective of your work in a formal shape of a book. I thought, How can we do something that's just a little bit more precious? He's like family to me, so you would do something more than just a book. It also ends with new work, one of the latest things we've done together. Ten prints just selected by emotion. You go through the archive and you pick a picture that you're very drawn to. That's how it works. There was no follow-up because it's just ten prints. They're loose. You can put them in whatever order you want to. You can hang them on the wall. I think that's the nice thing about it. It's a free interpretation.

How did you narrow it down and select ten images from all the work that you guys have done together?
That was tricky because we've done a lot together. We flipped through it. We already knew a couple of the key images that we wanted to have in there. The comeback collection, that was really important for him because it was just after his one-year break from the brand. And the early work was important.

Is there anything that has stayed constant in terms of the way you two work? What's still similar to what you were doing in Antwerp 20 years ago?
Most of the campaign work that we do for him, we still try to shoot it in Antwerp. It's one of the things that is very key. We bring it still to our home where we started off. Not a lot has changed in the way we approach it. We always approached Raf very editorially. It didn't need to be a big advertisement campaign or whatever. You do things from your gut, and that's what we did in the beginning as well.

The past year for Raf has been an interesting one, with him leaving Dior and speaking out about the fact that he wanted to have more time to focus on creativity and to be able to focus on design. What has that been like? Has that been good for him?
Oh yeah. That's also why I think it was time to do this book, because now the main focus goes back to Raf and his own collection. He's got the time now and I think that's what he was searching for. In that sense I think he's very happy for the moment.

Do you think that's become a phenomenon in the fashion industry as a whole that people are prioritizing creative independence over having the big cool job?
I think it stretches even further than just fashion. This afternoon, weirdly enough, I was in this bakery run by this guy who used to work for a widely known bakery and he decided to do his own bread. I think a lot of people are taking that [approach], that you just do what you want to do. I think that you feel that you're more in control and you're not being controlled by the system or the world that you live in. We want to make things small again in a weird way. I think that's good.

What other projects do you have coming up?
My short feature [film] has just been finished. Then I'm in post-production for the follow-up of the feature that we are filming in July. So there's a lot of things happening: personal work, my fashion work, and the campaigns are lining up. It's a really perfect example of what we just discussed. I will always love fashion and fashion photography but there comes a time where you look into your own self and do smaller things. Smaller not in the sense of content, just way more personal.

Is this your first feature film?
Yes, it was. It's a thing I've been working on for four years. I wrote it myself. It was a lot of work to get to where it is now. I'm very happy, I'm proud of it. It starts with the rise of digital cameras. I was fortunate to work with Raf [on fashion films] to explore how we can communicate fashion, because at the end of the day people who look at those videos are already customers. If you're not interested in Raf Simons, you won't look at the video so I wanted to surprise [people] and try to do something different with it. From there, it felt natural to me to continue on with the short feature.

For 10 Works, too, obviously it's a very special product and this, too, is a very specific slice of the audience because it's limited-edition. It's expensive. So I wonder who you see as the audience for this.
I think it's people who are fans. It is more difficult to get but it's an expensive book for the true fans. I always like to think that I'm working for young kids, no matter what. [At the book signing], the people who attended it were all very young, like 17 to 20. They were the age group that I thought and hoped that I was working for. That was really moving and touching. I know because I also had that young phase where all money went to your tuition and you have to save your money and it was very difficult sometimes to buy a book. It's the one you just couldn't buy because it was the one that got you dreaming. It's inspirational.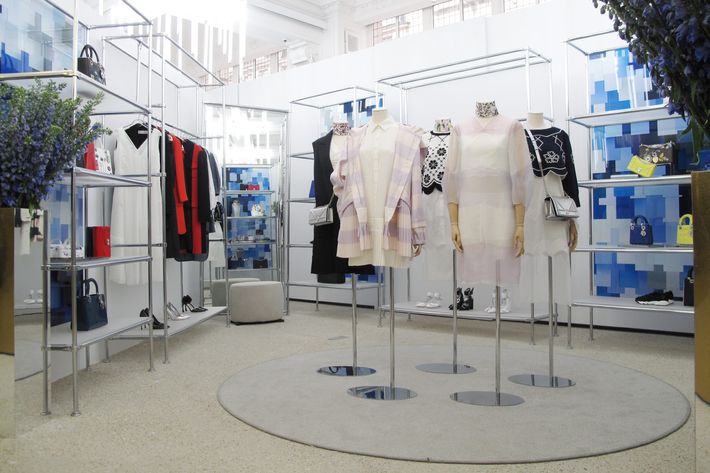 This interview has been edited and condensed.