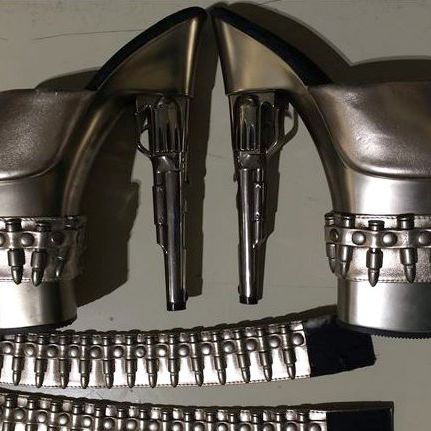 The shoes in question
Photo: TSAmedia_LisaF/Twitter
A woman at BWI Airport was in for a surprise when the TSA confiscated her high heels and bracelets. The reason? They were shaped like guns and bullets.
Though our nation's gun-control laws are lax, the rules about bringing gun-shaped objects on planes are not. TSA spokeswoman Lisa Farbstein told the Baltimore Sun that while it would've been okay if the woman put the shoes in her checked bag, the TSA prohibits "replica guns or ammunition."
A heartfelt thank you to the TSA for protecting our nation from the threat of ugly shoes.