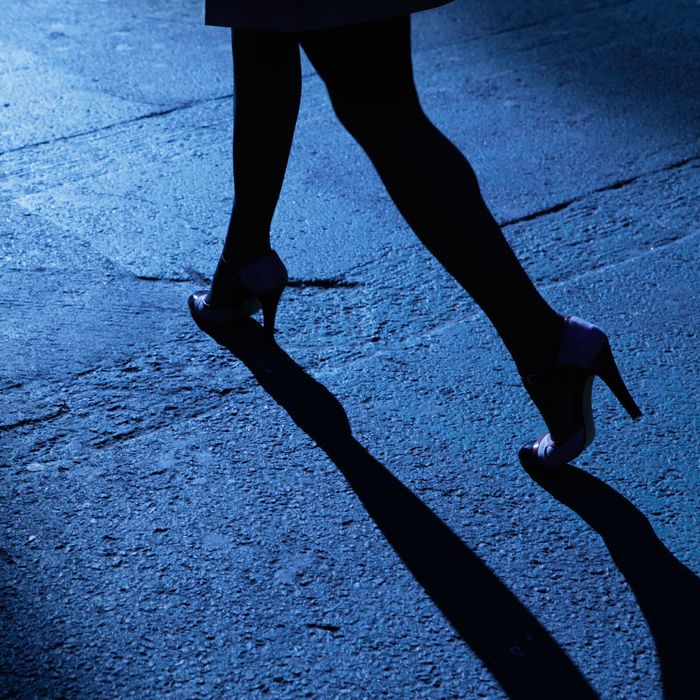 The poll surveyed about 1,000 Americans.
Photo: Andrew Cribb/Getty Images
A new poll conducted by YouGov found that 30 percent of American women think prostitution should be legal, compared to 51 percent of men.
Even though there's a significant gender gap when it comes to the question of legalizing prostitution, men and women mostly agreed on what the punishment for prostitution should be. Eighteen percent of men and 21 percent of women said prostitutes should go to prison, while 44 percent of men and 41 percent of women said they should do community service.
YouGov's study also reveals that many people who believe prostitution should be legal still don't think it's morally acceptable: Just 34 percent of men and 15 percent of women said yes to the latter.
The danger with these studies is that it's easy to draw conclusions from a small data set — just 1,000 people were surveyed. But even if it isn't representative of all American women, that doesn't mean the poll is meaningless. Ideally, it would spur more detailed studies on why women might view prostitution more harshly than men.
Vox speculated that the gender gap could be attributed to "a Mean Girls–style judgment of promiscuous women" or "a desire to protect other women from exploitation."
Of course, the alternative theory is that more men think sex work should be legal because men are far more likely to pay for sex.