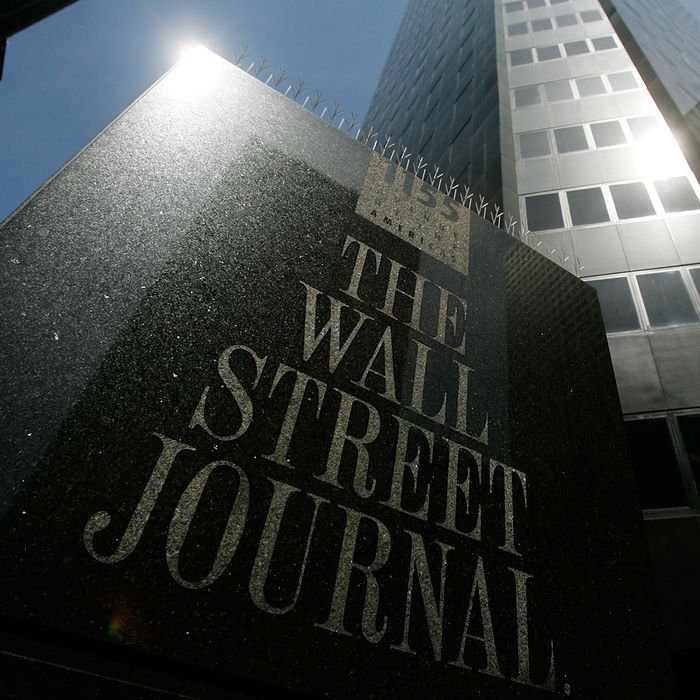 Memo: mind the gap. Photo by Chris Hondros/Getty Images
Things might be shaking up at Dow Jones. This week, the company's CEO, William Lewis, and The Wall Street Journal editor-in-chief, Gerard Baker, have spoken out about solving the wage inequalities for female and minority employees, reports CNN Money.
Baker sent an email to staff Thursday:
"Insofar as there is any pay inequality, or indeed any disparity of remuneration or opportunity that is ascribable to gender or race, I am personally committed to eliminating it as a matter of urgency."
A simple way of putting it might be "Let's close the pay gap for women and minorities. Now."
This sense of urgency comes on the heels of a report issued on International Women's Day by the Independent Association of Publishers' Employees (IAPE). The report stated that women at Dow Jones (which owns the Journal), made 86.8 percent as much as their male colleagues. White males top the charts at an average of $1,773.05 per week, and the report states that black female employees earn an average of $1,141.31 per week.
Um, yes, this seems to be justifiable as a pressing matter.