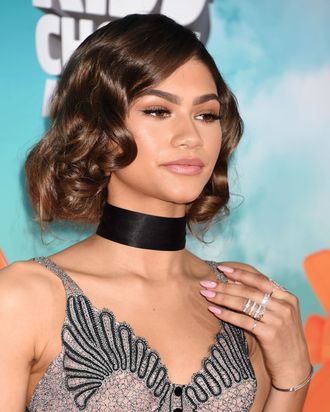 Zendaya at Kids' Choice Awards 2016. Photo: Jeffrey Mayer/WireImage
Zendaya won a Kids' Choice Award Saturday night, and apparently comedy writer and performer Julie Klausner wanted to congratulate her in her own special way.
Klausner tweeted the following:
This "ultimate retort" was a reference to the time Rancic said Zendaya "looked like she smelled like patchouli oil. Or weed." Right, makes perfect sense that Zendaya's actual body size is some kind of comeback to a bad Fashion Police joke.
Zendaya came right back with her own response, just in case Klausner thought she didn't notice. And her fans were right onboard with her.
Klausner followed up with her own apology to Zendaya's supporters, though she did add her own brand of comedic snark to top it off.