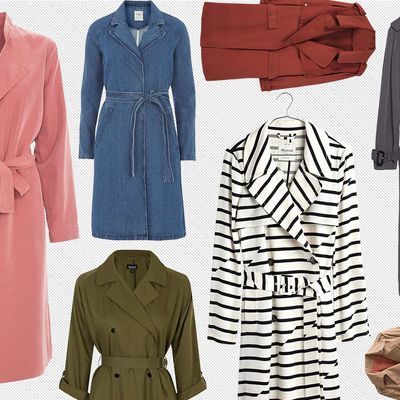 There's a reason why the trench coat has stuck to its original form for more than a century: It's glamorous, utilitarian, and associated with some of the world's most stylish women. In many ways it still is a marker of refined style, but thanks to relaxed updates from high street brands like American Apparel and Topshop, it looks perfectly natural with a pair of jeans and sneakers.

Need a light layer to incorporate into your spring uniform? Try Zara's billowy trench coat or Madewell's striking graphic one. Want a classic and polished trench but don't have the bucks for Burberry? Gap and Ann Taylor have two options that rival higher-priced designer versions. Scroll down for 10 trench coats you can buy today without feeling financially irresponsible tomorrow.
Not all trench coats have to be belted at the waist. Mango's deep-pumpkin-colored coat looks sophisticated simply draped around your shoulders.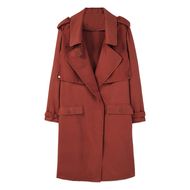 Mango Cotton-blend Trench Coat, $60 At Mango
There's a reason why everyone loves the Gap: It's inexpensive, easily accessible, and has all of the quality basics you need to build up your wardrobe, which is why it's the first place you should look if you want a trench that's timeless and cheap.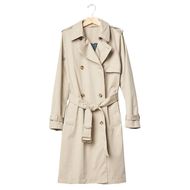 Gap Classic Trench, $100 at Gap
In lieu of more structured forms, trench coats are now trending toward long and flowing silhouettes, like this Zara version. Sleek buttons and a waist-hugging belt means it can also function as a polished layer over your work dress.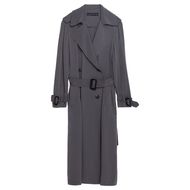 Zara Long Flowing Trench Coat, $100 at Zara
Layer this oversize Army-green trench with a graphic sweater and jeans for a leisurely weekend running errands.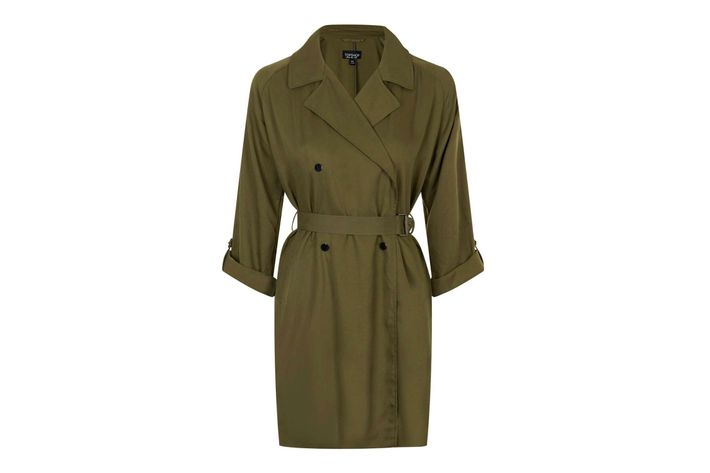 Topshop Textured Tencel Truster Coat, $150 at Topshop
A jean jacket isn't the only way to wear denim in the spring. If you're feeling extra adventurous, pull a Britney circa 2001 and wear this with all-denim everything (just forget the denim bag).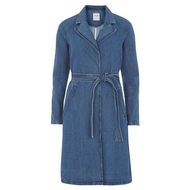 Vero Moda Blue Denim Trench Coat, $95 at Dorothy Perkins
How can you hate stripes when they're just so cheerful? Wear this coat over a colorful flowy dress, and add platform sandals for a last-minute date-night outfit.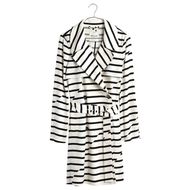 Madewell Parcel Pinstripe Trench Coat, $130 at Madewell
Now that we've assuaged your fears about wearing pink, try American Apparel's muted-salmon trench for a complement to spring florals.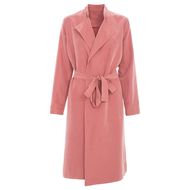 American Apparel Lightweight Dylan Trench, $120 at American Apparel
This coat feels like it belongs on season-one Olivia Pope, but it's exponentially cheaper than Max Mara.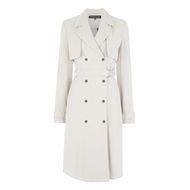 Warehouse Soft Mac Coat, $141 at Warehouse
It's good to have at least one professional-looking coat, should you find yourself back in the job market. Ann Taylor's long trench coat will never look outdated.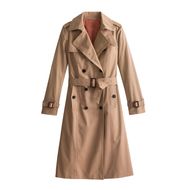 Ann Taylor Classic Long Trench $190 at Ann Taylor
A jungle-green trench is bold and vibrant, but isn't that what spring is all about?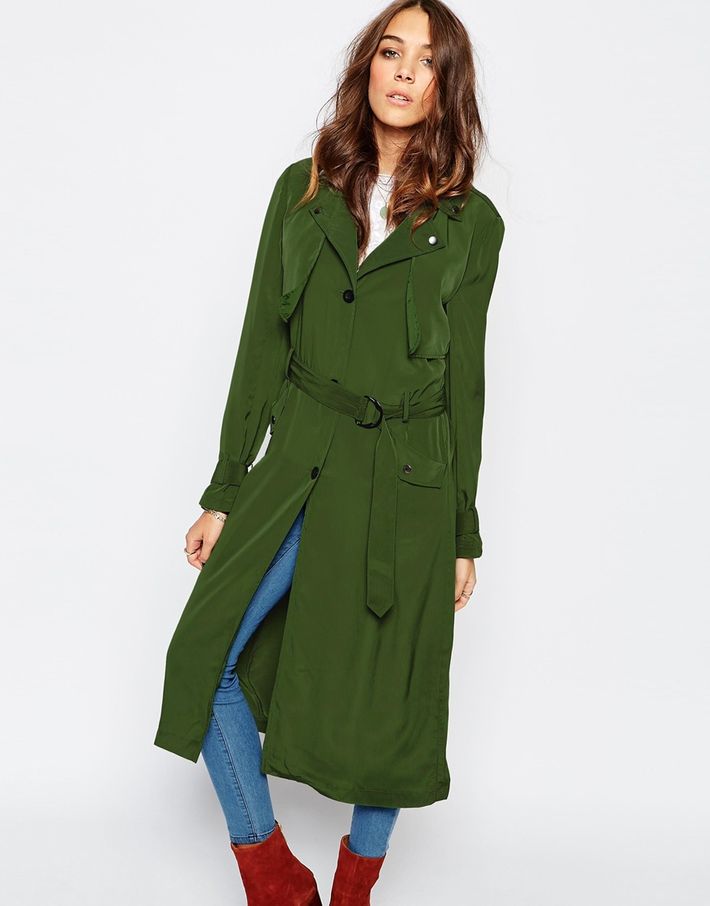 First & I Trench Coat, $77 at Asos