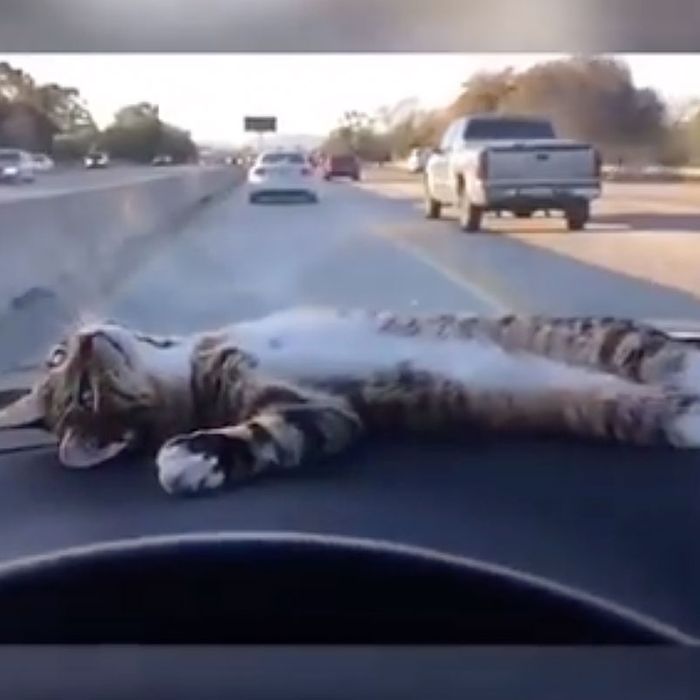 #Goals
Photo: models of compassion/Facebook
This week Piers Morgan expressed a plethora of horrible opinions, a 15-year-old protester got groped and pepper-sprayed at a Trump rally, everyone told you to turn on your Instagram notifications, and we found out that although unicorns once existed, they were ugly as hell.
And yet, there's so much good in the world to celebrate! Let's take a look at the best things that happened this week:
1. The world was blessed with Pootie-Deng.
They're the celebrity couple no one asked for: a woman with a penchant for the powerful and evil, and a man with a penchant for being powerful and evil — who also has access to nuclear weapons.
2. This video was posted to Facebook.
We are all sun cat, when you really think about it.
3. Kanye called Kim out for obsession with Snapchat; they proceeded to have alien sex.
4. Beyoncé released a line of athleisure for Top Shop.
5. Spencer Pratt reminded us of a simpler time.
… A time when Kim Kardashian wasn't too good to hang out with him.