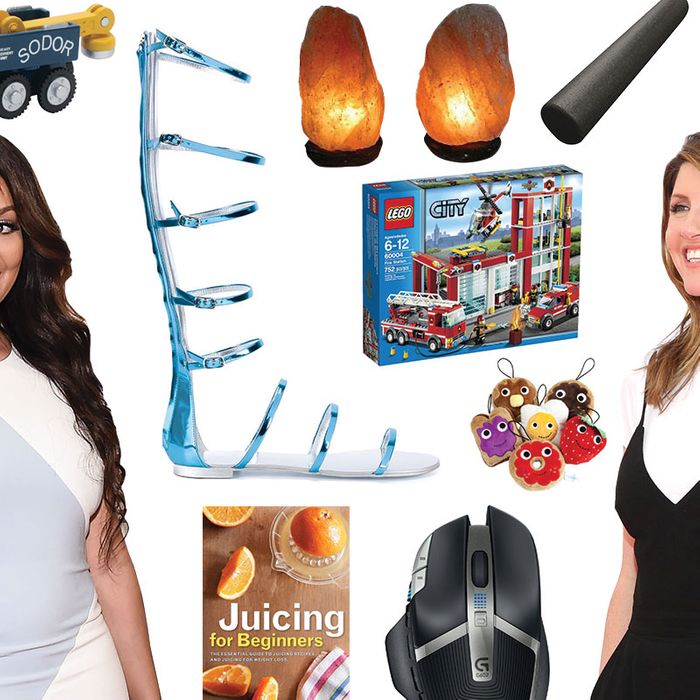 Turns out, famous people also have online shopping addictions. We asked nine celebrities that we'd encountered during the past week to tell us the last thing they bought on the internet, and they kindly obliged. Now, you, too, can have Tavi Gevinson's foam roller, Joel McHale's jam, or Alessandro Nivola's Uniqlo underwear.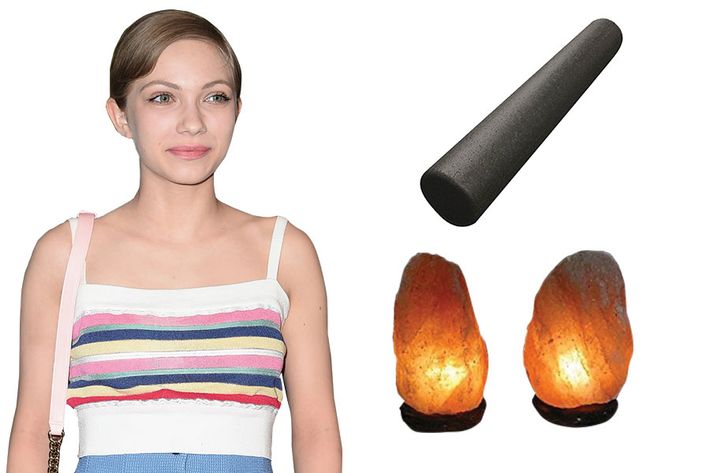 Tavi Gevinson
"Today I bought some really boring things: a foam roller and a Himalayan salt lamp. From Chanel.com. Joking — I got them on Amazon, like a cog. I'm making myself healthy."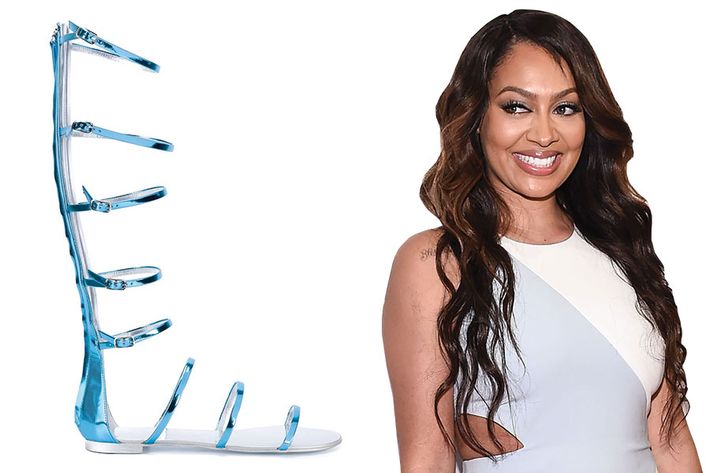 La La Anthony
"Oh my God, I'm online shopping every day. I think I have a bit of an online addiction. We're going to take a little quick Mother's Day trip, and I wanted some really nice sandals so I bought some Giuseppe Zanottis from Farfetch — one of my favorites."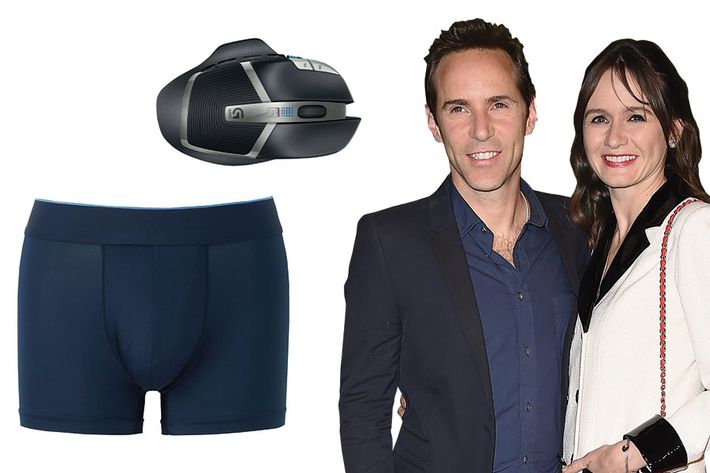 Emily Mortimer and Alessandro Nivola
EM: "The last thing we bought was a computer mouse. Our son keeps buying things online without letting us know, and then it comes up in the Amazon, you know, in your in-box that you've bought this incredibly high-tech computer mouse that's designed to sort of play horrible video games with. That was the last thing that I bought.
AN: "Yeah, the kids occasionally come up to us and hand us $10 bills and say 'Thanks.' The last thing I bought online for myself was Uniqlo underwear."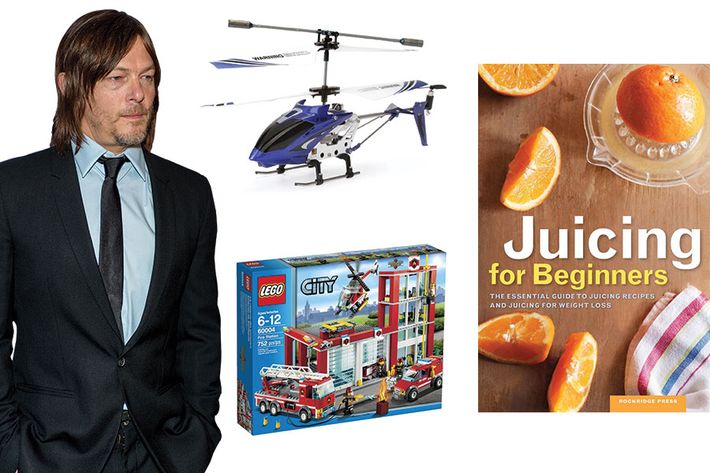 Norman Reedus
"I bought a juicing book — I've been juicing a lot lately — and I bought a LEGO set, and I bought a little remote helicopter and sent it to a relative."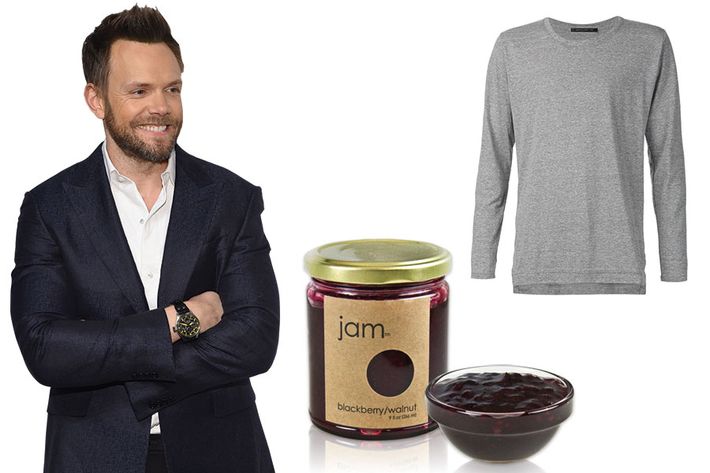 Joel McHale
"I bought stuff from John Elliott, which is a clothing company, a guy who's designed for Ralph Lauren. And I bought some jelly from this San Francisco jelly company called We Love Jam. They have an amazing blackberry-walnut that I love."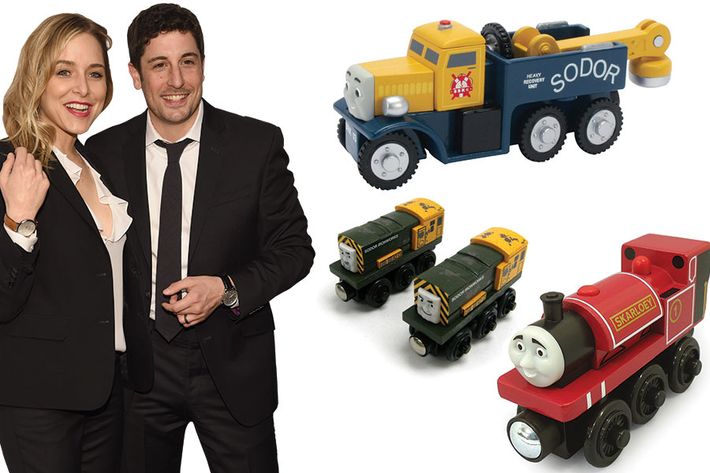 Jason Biggs and Jenny Mollen
JB: "The last thing I bought was Butch the truck, Skarloey the train, and Iron 'Arry and Iron Bert, the trains."
JM: "They're the obscure Thomas trains. Jason's gotten more obsessed with the trains than our son, so he got the menu of all the Thomases available, and sort of went nuts.
JB: "I'm a hoarder."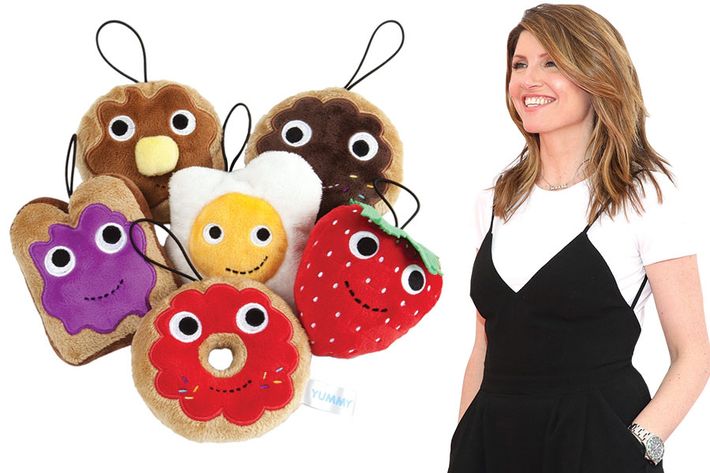 Sharon Horgan
"I bought a toy called a Yummy Breakfast for my daughter."
 Reporting by Bennett Marcus, Jenna Reyes, and Renata Sellitti