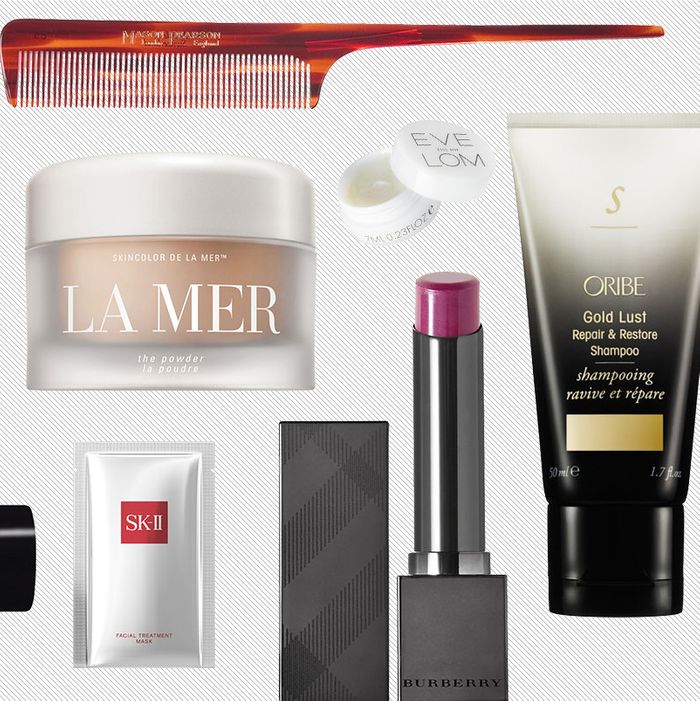 While it may be difficult to find a Céline flat for under $1,000, beauty is a very different story. In the world of beauty, Balmain sits at a price point that's palatable, and Burberry is more than just a fleeting dream. Scroll down for nine luxurious beauty options at prices that won't break the bank.
Balmain Argan Moisturizing Elixir, $43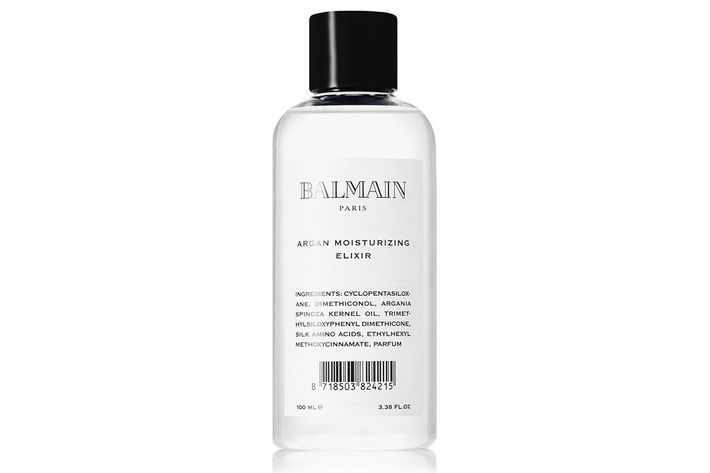 Save for an H&M collaboration, the splashy brand du jour is unattainable for mere plebes. But lo, Balmain's hair-care division is pleasantly within reach of most budgets. Try the hair oil for the two-pronged benefit of smooth ends and bragging rights.
Burberry Lipstick, $33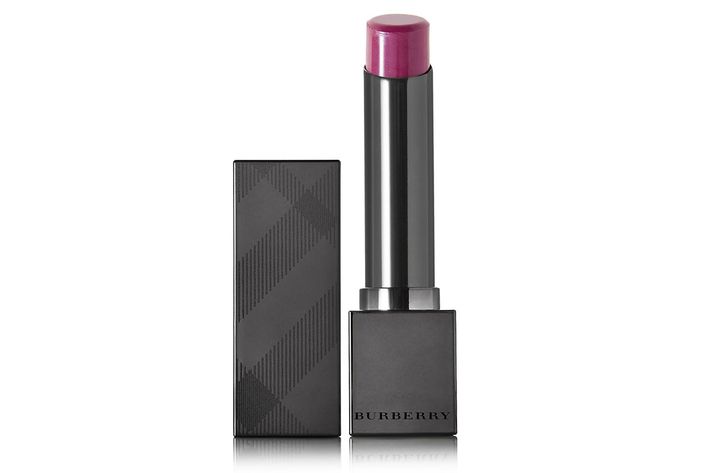 A Burberry raincoat is a pipe dream to most. A Burberry lipstick? Well, that's much more realistic. Creamy and intensely pigmented, each shade is a wash of beautiful color. Pick up bright plum to complete an arresting vampy lip.
Christian Louboutin Nail Polish, $50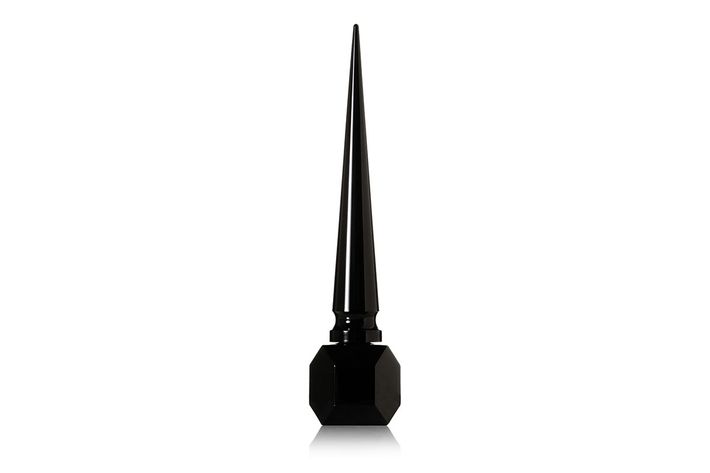 The new Christian Louboutin nude flats are a bargain for the brand: They're only $600. The brand's nail polish, on the other hand, is a much more realistic steal. If the weaponized bottle wasn't enough of a draw, consider the shades. "Louboutin red" is a great place to start.
Diptyque Mini Candle, $32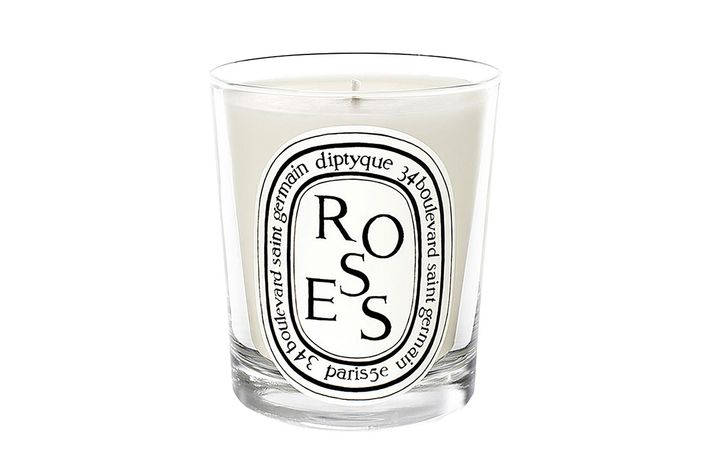 $62 is ridiculously expensive for a candle, but at least $32 for a pint-size version is better. It's hard to pick just one fragrance to choose from these masters of scent. Diptyque's fruity "Baies" is a favorite, as is the firewood "Feu de Bois," but I'm a nerd for "Roses."
Eve Lom Kiss Mix, $22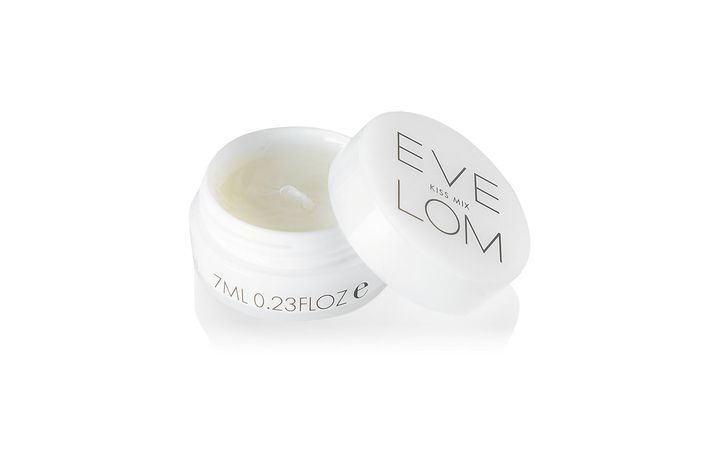 Eve Lom's cult solid cleanser starts at $80, but you can get started with the luxury brand for only $22. The soft balm melts into a smooth protectant for lips. They won't feel chapped, and neither will your budget.
La Mer the Powder, $65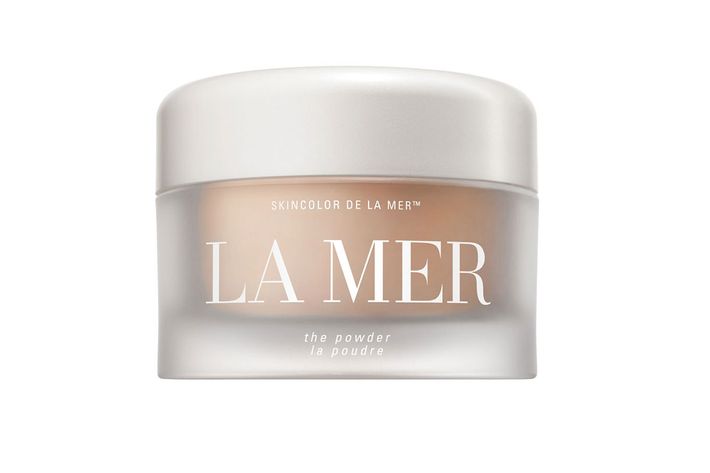 Practically everyone needs a finishing powder to prevent shine and prolong the longevity of foundation, so it might as well be a luxurious one. La Mer's the Powder feels as light as air, and its translucent shade easily glides across all complexions. If you think $65 is steep, consider this: One ounce of the brand's staple moisturizer costs a hefty $170.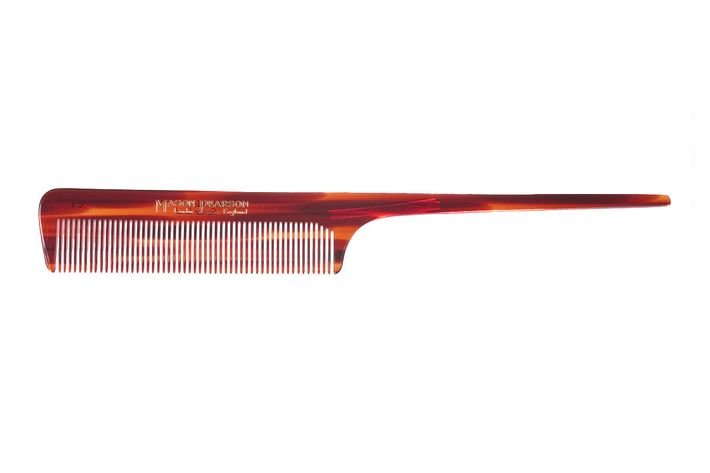 If you, too, understand the salient horror of having your comb confiscated because a presidential nominee paid a surprise visit to an event, then you'll appreciate this fancy upgrade. While the acclaimed Mason Pearson brush may costs upwards of $300, the combs start at price points that are easier to swallow. Try the tail comb for perfectly straight parts.
Oribe Gold Lust Nourishing Hair Oil, $37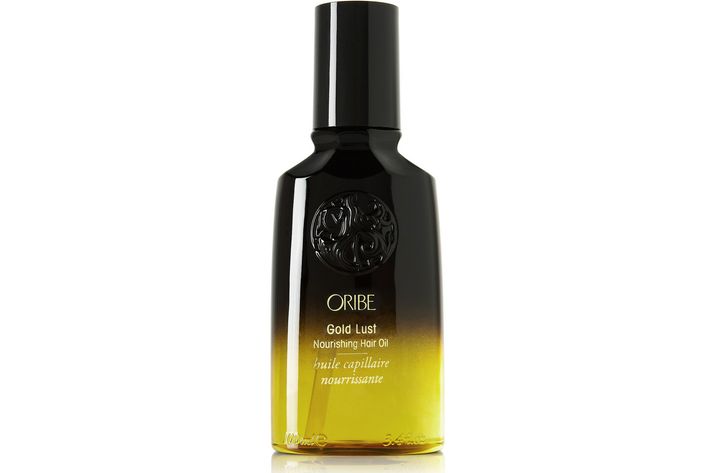 Oribe is dubbed the Rolls Royce of hair care for good reason. Every product in the brand is teeming with high-powered oils, emollients, and gnarly formulations. For a taste of the brand, try this baby-size hair oil. Just a drop or two delivers soft, shiny hair.
SK-II Facial Treatment Mask, $17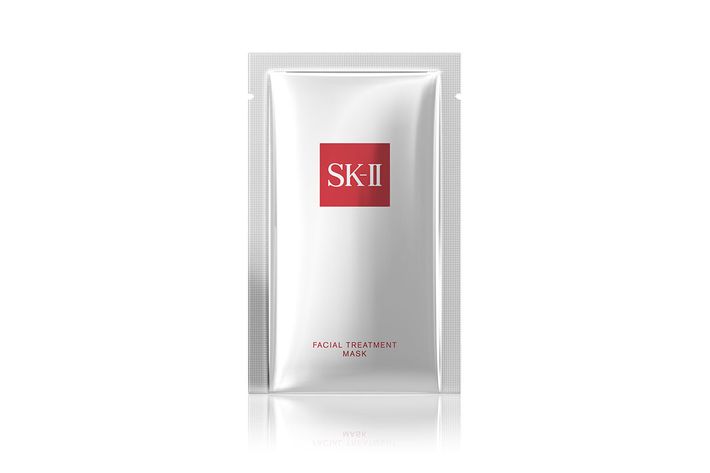 The Japanese skin-care line that keeps Cate Blanchett's face flawless is pricey no matter which way you slice it, so here's the only way to trim costs: Buy less. Start with the crown jewel of the line – the Facial Treatment Mask — and buy a single sheet for only a very special occasion. Instead of $95, it will only set you back $17.