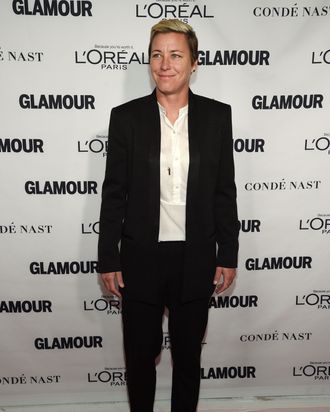 Abby Wambach.
Photo: Dimitrios Kambouris/Getty Images
Retired US Women's National Soccer Team captain Abby Wambach was arrested last night in Portland and charged with DUII (driving under the influence of intoxicants).
Wambach was pulled over for running a red light leaving a friend's house after dinner, and then failed a road sobriety test and a breath test. The former USWNT soccer captain was released and officers said she was "polite and cooperative" throughout.
Wambach retired last year, following the USWNT's World Cup win, as the leading American international scorer for both men and women. This afternoon she posted an apology on her Facebook. "Those that know me, know that I have always demanded excellence from myself. I have let myself and others down," she wrote. "I take full responsibility for my actions."