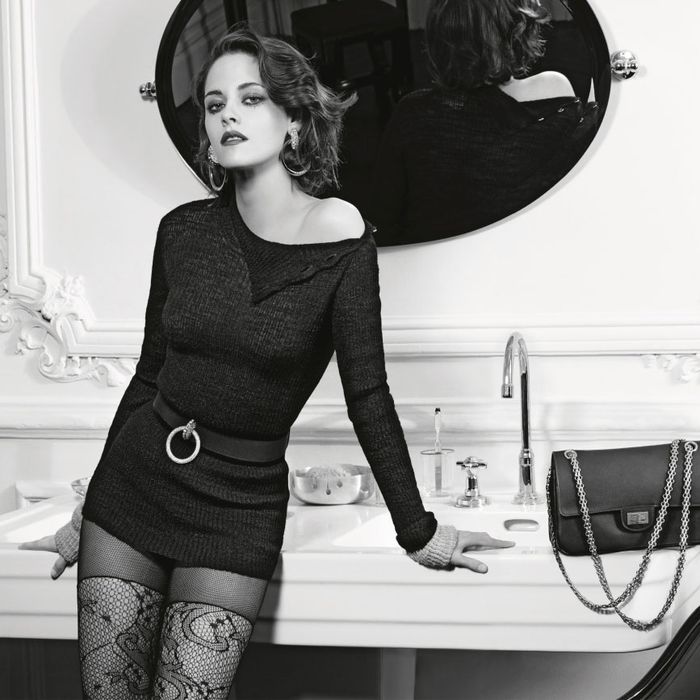 Photo: Courtesy of Chanel
In a new interview with Women's Wear Daily, actress Kristen Stewart explains that Karl Lagerfeld "never turns me into something I'm not," which is good because Karl is insistent that Stewart is "very actress-like," which he loves. In a new set of ads for Chanel, Stewart is seen wearing stockings and resting near a table, as well as standing upright with her hands in her pockets. So actressy!
"This [is] a photo of an actress of a period which does not exist any longer, the kind of movies they don't make anymore and [Kristen] got it naturally. We did it in one evening," Karl told WWD. 
Say "actress" one more time.