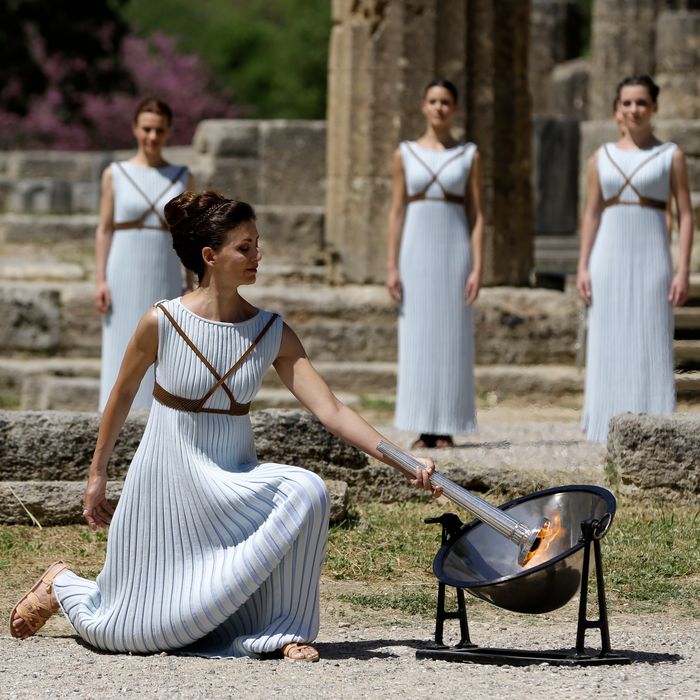 Katerina Lehou lights the Olympic torch at the temple of Hera.
Photo: Thanassis Stavrakis
Today, a group of Greek goddesses lit the Olympic torch at the temple of Hera in Olympia, the city where the games were held for more than 1,000 years.
Okay, fine, they're high priestesses. Actress Katerina Lehou played HPIC (high priestess in charge) by using the sun's rays and a parabolic mirror to start a fire, then light the torch. Lehou was flanked by an army of priestesses wearing white gowns with leather harnesses as she handed the torch off to a mere mortal who began the relay to Brazil.
Now can you use your magic to settle the USWNT wage lawsuit and wipe out the Zika virus?