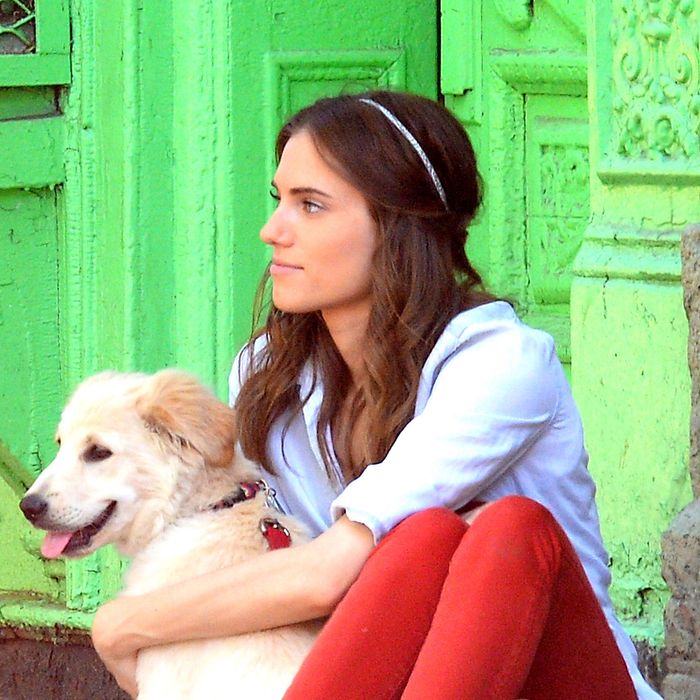 Allison Williams and her dog, Moxie, last summer. Photo: Raymond Hall/GC Images
Allison Williams's dog, Moxie, is apparently already fed up with this election season. Moxie joined her owner on the couch for primary-day coverage, but she was so not going to watch that TV.
Moxie is the spirit animal of all who are now choosing to look away while Trump wins another state. Give me a glass of red wine, and I'm right there with ya, pup.