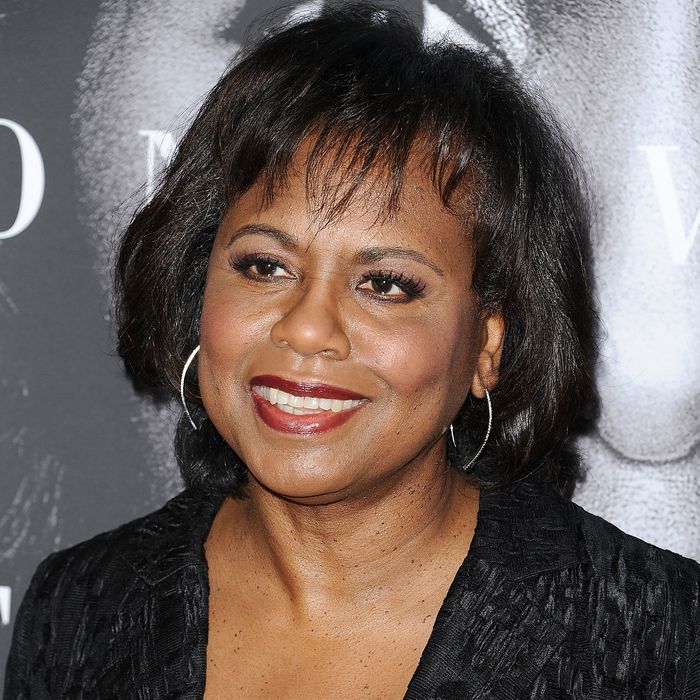 Anita Hill.
Photo: Jason LaVeris/Getty Images
With the forthcoming release of Confirmation, HBO's original movie about Anita Hill's accusations of sexual assault against then-chairman of the Equal Employment Opportunity Commission Clarence Thomas, the mismanaged hearing has been back in the public eye, 25 years later. Hill herself, who is a professor of law at Brandeis University, has been asked to reflect on the events of 1991, when she was brought before a Senate committee to testify that Thomas had sexually assaulted her when he was her boss. 
In Time, Hill is asked if she sees any difference in how women today, who grew up with Title IX and lawsuits battling sexual harassment, deal with these issues versus how women dealt 25 years ago:
I don't think they take things for granted. I do think we don't do necessarily a great job about teaching people a history about how they got to where they are, but that's different than taking things for granted. I think they've got real strong ideas about how they want to be treated in the workplace. They may not realize the obstacles that will come their way exactly, but they have strong feelings about fairness and equity.
But the difference between then and now does not necessarily denote grand progress, Hill says. In order to move the needle in the direction of fairer treatment of women, Hill is insistent that more women need to be in charge: "If those women from Congress had not marched over to the Senate and demanded a hearing, I do not think it would have happened," she explained to Time. "That, to me, is leadership. And that's why we need more women in leadership positions. We haven't even come close in terms of representation to a critical mass."