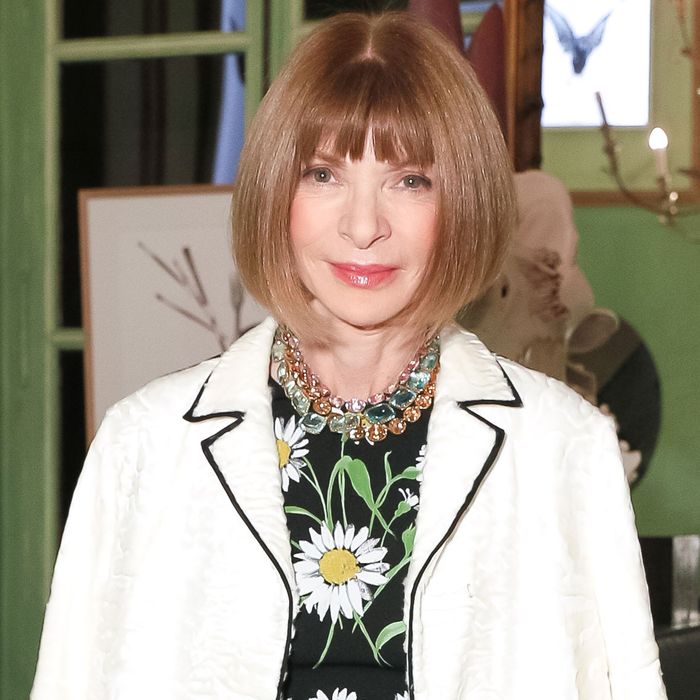 Anna Wintour.
Photo: Matteo Prandoni.com/BFA
Following a firestorm of criticism for calling Kanye West's Yeezy show "migrant chic" on Late Night With Seth Meyers this week, Vogue editor-in-chief Anna Wintour apologized.
"I apologize if my remark was offensive in any way," she said. "The migrant crisis is real, and I didn't intend to trivialize that issue."
Sitting with Seth Meyers, she described arriving early for the show at Madison Square Garden, "waiting for the Kardashians to arrive en masse – and Jay-Z. So, eventually, they did turn up and The Life of Pablo concert started and the migrant chic fashion show started and they were both wonderful." Later, she got lost and was recognized as a basketball mom.
The comment sparked a flurry of criticism by those who said it was insensitive.
A photograph of a Rwandan refugee camp taken by Paul Lowe inspired Yeezy Season Three. It appeared on the invitation to Kanye's show at New York Fashion Week this winter.