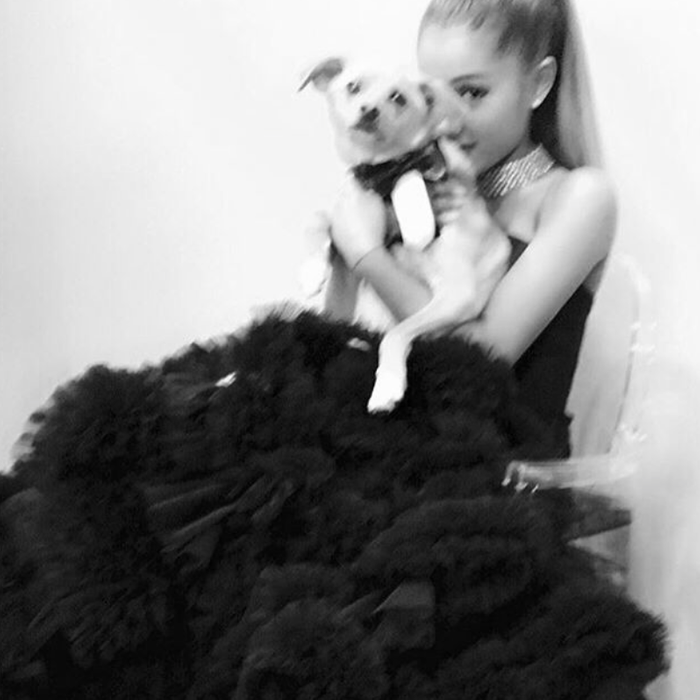 Tulle won't quit. Ariana Grande/Instagram
Ariana Grande, Tonight Show princess, wore an elegant black Christian Siriano dress to the Time 100 Gala, and the tulle on this thing just does not quit. Here she is with her dog, Toulouse, who seems to be climbing over layers of an excessively layered cake.
Ariana performed "Leave Me Lonely" and "Dangerous Woman" — dedicating the latter to all the dangerous women in the room, reports Time. Here's to that gesture — and to a dress with a seemingly endless (and potentially dangerous) train.