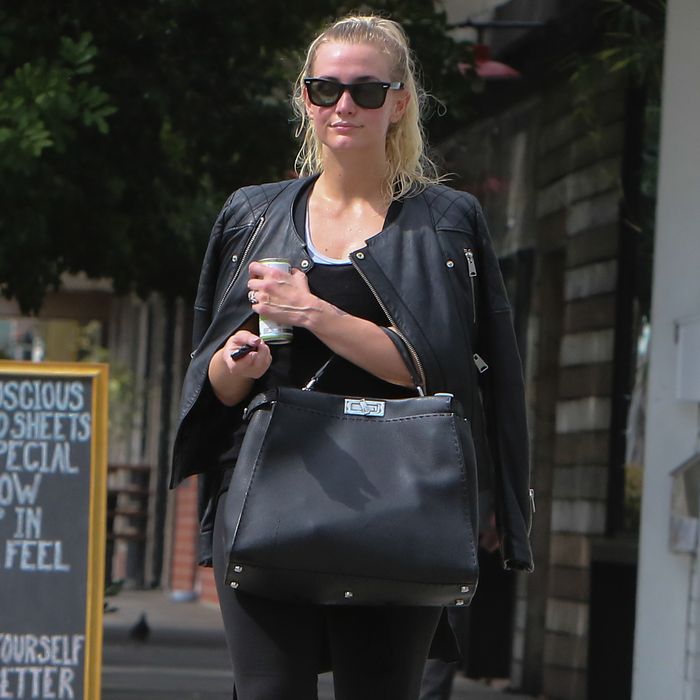 Ashlee Simpson exiting the gym.
Photo: Splash News
Ashlee Simpson, now known as Ashlee Simpson Ross (she kept the two e's), found success in the mid-2000s as a pop-rock singer and reality star on The Ashlee Simpson Show. She lip-synched on SNL, dated Ryan Cabrera and Pete Wentz, and even debuted a new nose on the cover of Us Weekly. Today, she goes the gym.
Or, at least, she leaves it. In the last two months, paparazzi have "spotted" Ashlee Simpson exiting the gym in Los Angeles nine times. The Daily Mail has reported on all of those occasions.
This slow descent into madness began on February 23.
"Working up a sweat!" the Daily Mail headline blared. "Ashlee Simpson glows as she shows off toned post-baby body after gym session."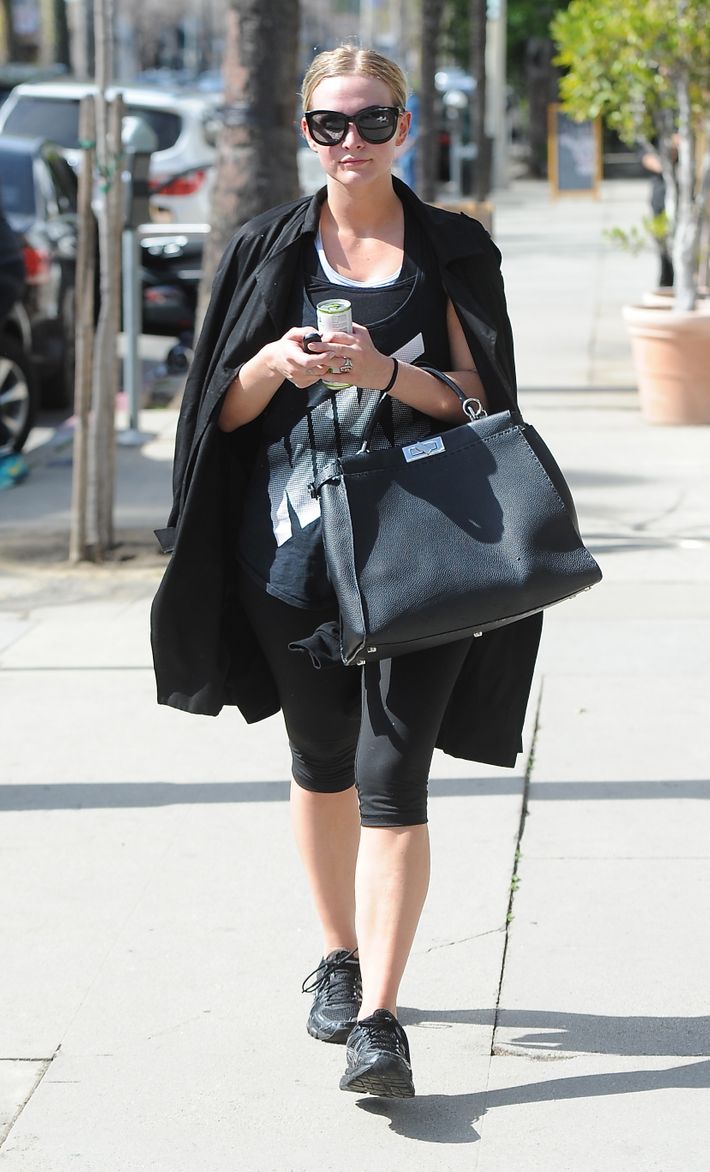 In the accompanying paparazzi photo, Simpson glows and shows in black sunglasses, a black jacket, a black tank top, and black leggings. She carries a black bag. Her face is slightly pink. It's a photo that communicates: Ashlee Simpson is leaving the gym.
Do you feel, right now, that you'd ever need to see another photo like it? Look out.
March 3. "Working it out!" the Daily Mail dutifully reported, again. "Flushed Ashlee Simpson covers up with a pair of shades as she heads home from gym class."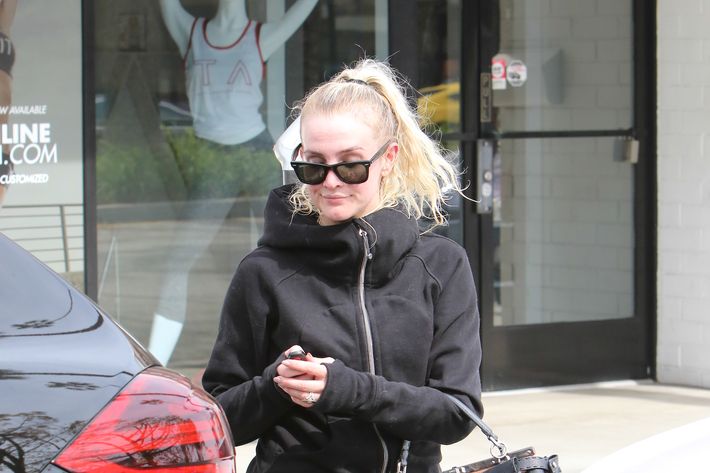 This photo varies slightly from the one before it. Ashlee Simpson's wearing a different black jacket. But what have we learned? Ashlee Simpson left the gym.
March 5. "She's disciplined!" the Mail applauded, two days later. "Ashlee Simpson rocks a leather jacket after daily gym workout … as she focuses on shedding post pregnancy pounds."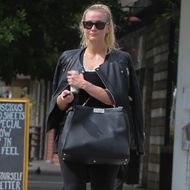 I am focused on discovering the difference between this photo and the last one. A zipper?
March 9. "Glam at the gym!" cooed the Mail, moronically, and for what? "Ashlee Simpson carries $4,500 Fendi bag to workout session."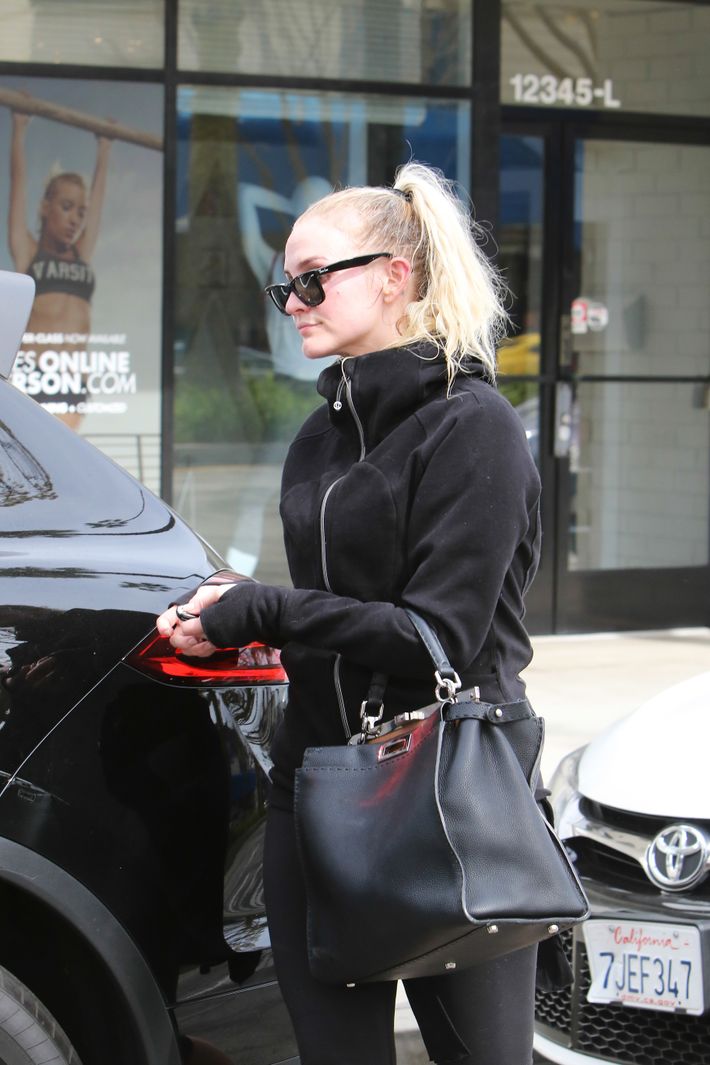 [Ashlee Simpson voice] Ohhhhhh, it seems like I can finally rest my head on something real / [An enormous stack of Daily Mail stories featuring what seems like this exact photo] / And I like the way that feeeeee-uls!
March 11. "She's got that workout glow!" the Mail climaxed, though I'm starting to think it was faking. "Fitness fanatic Ashlee Simpson completes another sweaty session."
[Imagine a very similar photo here]
Yep, that's Ashlee Simpson.
March 22. "Makeup-free Ashlee Simpson throws a smart black jacket over her fitness kit after working up a sweat in the gym," the Mail proclaimed, suddenly more British and reserved, but still chatty enough to tell me what the fuck Ashlee Simpson's doing.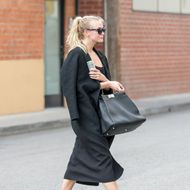 (Leaving the gym.)
March 31. "Ashlee Simpson goes make-up free and shows off slim figure in skintight workout gear after working up a sweat in the gym," the Mail informed me, days later, in an apparent fugue state.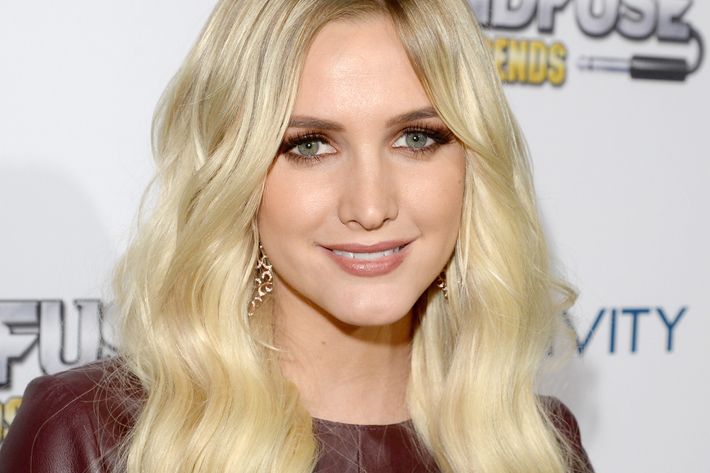 I put a photo of Ashlee Simpson wearing makeup here, because I feel she deserves that.
April 24. "Must have been a good joke!" the Mail shouted, gaslighting me. "Fit mum Ashley Simpson enjoys a laugh following an intense sweat session at the gym."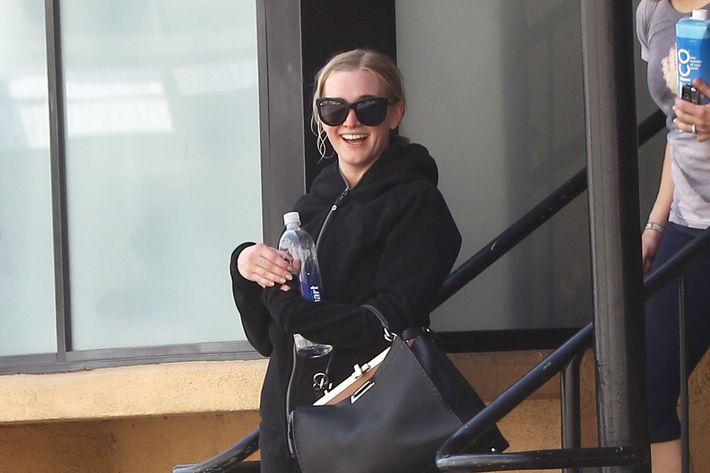 Ha-ha-ha, we're all laughing, ha-ha-ha-ha.
April 26. "Gym addict Ashlee Simpson" — said the Daily Mail — "shows off slim figure in skintight black leggings after working up a sweat with her personal trainer."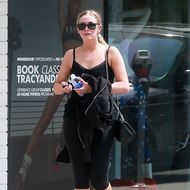 It is April 29. Where is Ashlee Simpson? I'm sure I'll hear about it (in my grave).